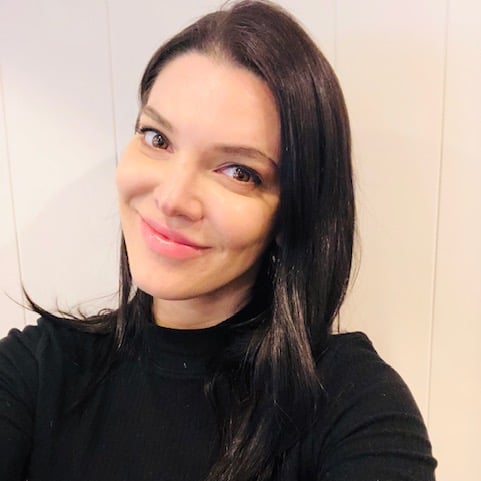 About Anina
Role: Designer
Education: Bachelor of Science in Interior Design from The Art Institute of California – San Diego
Experience: NKBA member
Phone: 973-216-7886
Email: [email protected]
Call the office at 973-975-4451 to schedule a consultation.
Background & Experience
Anina Peter studied Interior Design and Art History at The Art Institute of California – San Diego. Here she received her Bachelors of Science in Interior Design.
After graduation, she started a design business working on home remodels as well as commercial spaces. Eventually, she focused her efforts on Kitchen and Bath Design for residential projects.
In 2019, she received her LEED Green Associate accreditation. The LEED certification program is the leading international program for sustainable building design and construction. This certification documents an up-to-date understanding of the most current green building principles and practices.
Additionally, Anina is an active participant in the National Kitchen and Bath Association (NKBA).
Her attention to detail fueled by creative instincts helps guide clients in the design process. Anina works closely with clients to understand their taste, the architectural elements of their homes, and space planning goals in order to achieve their dream space. Above all else, she builds lasting client relationships.
With her strong design background, Anina will answer all of your questions regarding your kitchen or bathroom remodeling project. Plus, she'll work closely with your Project Manager to ensure your project runs smoothly.
Featured Projects
We've worked with Angelo 3x's already
Angelo is one of the best guys I've dealt with. He's fair and honest and gives you good advice and information when considering a project. Some times you feel as a home owner that your getting ripped off by the sales rep. Not with Angelo. We've worked with Angelo 3x's already and will look to continue to work with him in the future.
Keep Reading
– Kieran K. (Chatham, NJ)
Their customer service is excellent
We have used Monks for a few projects on our home. Angelo Santoro has been extremely helpful and professional. He oversaw fence repair, new outdoor shutters, and new closet organization. All of the work was done as scheduled and finished on time. Their customer service is excellent as is the completed work.
Keep Reading
– Amanda D. (Harding Township, NJ)
Ready to learn how Monk's can help you?
Contact us for your free, no obligation consultation and estimate.
Call the office at 973-635-7900 OR