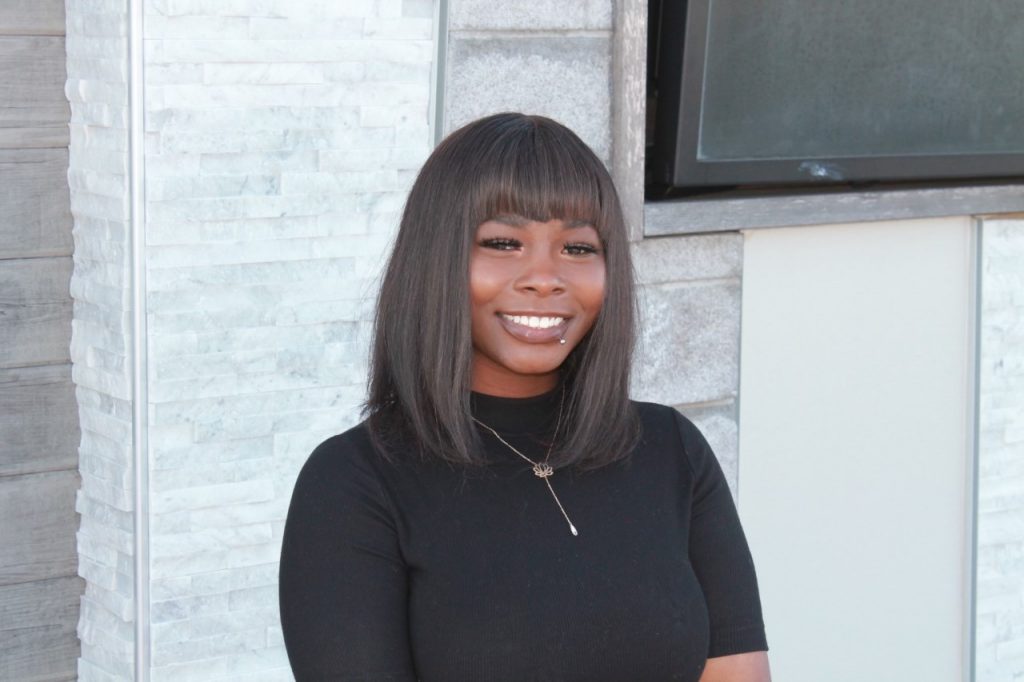 About Joy
Role: Designer
How Does She Help You: She will help you design your dream kitchen or bathroom.
Education: New York School of Interior Design
Experience: 6+ yrs
Phone: 973-200-7620
Email: [email protected]
Call the office at 973-635-7900 to schedule an appointment.
---
Background & Experience
With family in the home improvement industry, Joy has been surrounded by remodeling talk for as long as she can remember. After multiple additions to her family home, and seeing the intricate process firsthand, her interest was piqued. She knew this was the field she wanted to pursue long-term. Plus, being one of eight siblings, Joy found excitement in considering how to best utilize and optimize a given space.
In 2017 Joy began her career by studying at New York School of Interior Design. Here, she was able to hone the skills needed to create functional, safe, and beautiful spaces. In the workforce, she began working for a custom cabinetry company as a receptionist before several promotions leading to Senior Designer.
These educational and practical experiences allow Joy to assist clients by determining space requirements and selecting essential and decorative items such as colors, lighting, and materials.
Joy Visaggio is a lead designer at the Fanwood showroom and is excited to help clients turn their design dreams into reality.
---
I felt at ease from start to finish
Nelson and his team did an amazing job! The team was reliable and Nelson Santiago was a trustworthy professional. This was my first home project ever and I felt at ease from start to finish. They even finished earlier than expected. I was so pleased I did two additional projects with Monks! I look forward to continuing working with Monks.
Keep Reading
– Andrew Schottenfeld (Scotch Plains, NJ)
These guys are wonderful.
These guys are wonderful. They work hard and quickly and pay fierce attention to detail. They are eager to please and help in every situation.
– Happy Monk's Customer (Harding Township, NJ)
Ready to get designing?
Contact us for your free, no obligation consultation and estimate.
Call the office at 973-635-7900 OR