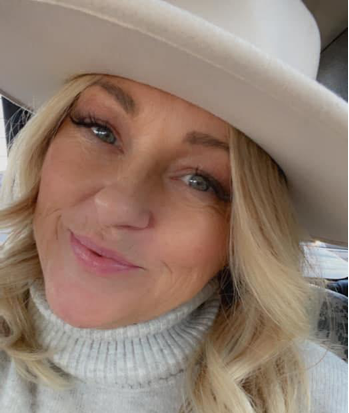 ---
Background & Experience
Kala Rae is new to New Jersey by way of Texas and Maryland/DC. Prior to moving to NJ, Kala Rae worked in both the home building industry and remodeling sector for over 30 years.
Initially, she built and designed homes from the ground up. However, she has spent the past 7 years focused on the renovation and remodeling of existing homes. Her experience covers everything from model home design to community design, the products offered in new builds, and everything in between. This experience has given her great insight into every detail needed to bring your dream space to fruition. Kala Rae loves the whole process of rebuilding and reimagining a space to adapt it to what you and your family need. Whether it be a small or large project she makes sure to understand how you use the space and what your goals are now and in the future. This allows her to design a space that will add value to your daily life by bringing together form and functionality. She puts her personal style aside and designs with your needs in mind.
This quote by Dorothy Draper is the foundation for her inspiration: "I believe in doing things you feel is right. If it looks right, it is right."
Meet Kala Rae in the Morristown, NJ showroom where she designs kitchens, bathrooms, and other interior spaces.
---
From start to finish
Monk's met our expectations with our recent kitchen renovation…The end-state matched our original drawings perfectly making this experience very rewarding for us.
We are very pleased with the workmanship and professionalism Monk's staff bring to a home improvement project.
-James Greaney, Westfield
Keep Reading
I'm so happy
with the way my kitchen turned out…He knew exactly the look I wanted, made great suggestions, and kept within my budget with out compromising design details.
-Tia Mongno, Bedminster
Keep Reading
Ready to get designing?
Contact us for your free, no obligation consultation and estimate.
Call the office at 973-635-7900 OR