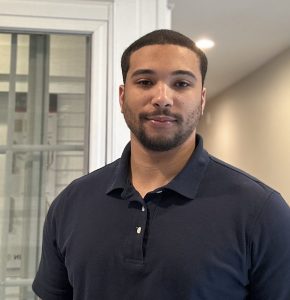 About Miles
Role: Windows, Doors, Flooring, and Custom Millwork Sales Specialist
Experience: 6 Years
Phone: (973) 315-8908
Email: [email protected]
Call 973-975-4451 to schedule a consultation with Miles Green.
Background & Experience
Miles began his career in the field working on various construction jobs. After gaining this valuable hands-on experience, he focused on the sales side working in the building materials industry for the next six years. In these roles, he worked selling windows and doors, along with raw materials, from lumber yards.
Miles has extensive experience working with blueprints to insure your new construction windows and doors are a perfect fit.
Per Miles, "I enjoy meeting with clients and transforming their homes. It is always a great feeling to see the before and after pictures of a project and the smile on a customer's face after completion. I take great pride in my work and strive to provide the best results for each customer."
Miles Green works out of the Morristown showroom assisting customers with their window, door, decking, and hardwood flooring needs.
we had a sliding door to our patio replaced
Every time I do a project with Monk's I am reminded of just how professional and seamless the process is. This time we had a sliding door to our patio replaced and a new storm door installed on our back door. We placed our order at Monk's showroom on Rte 202, and set up the installation date, and once again, Monk's showed up, installed, and cleaned up all in one day. we now have new, beautiful, and well insulated egresses from our first floor, and our house looks terrific! Thank you Monk's!
Keep Reading
– Barbara H. (Basking Ridge, NJ)
professional and very easy to deal with.
I have had great experiences with Monks over the years. We have used them for house painting and several carpentry projects. Their work is high quality and they were always responsive, professional and
very easy to deal with. I would recommend Monks to anyone looking for a professional and dependable
home improvement company.
Keep Reading
– Happy Monk's Customer (Harding Township, NJ)
Ready to learn how Monk's can help you?
Contact us for your free, no obligation consultation and estimate.
Call the office at 973-635-7900 OR