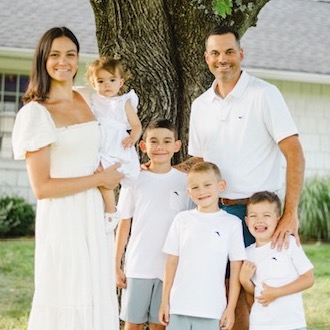 About shane
Role: Estimator
How Does He Help You: He provides you with a detailed, written estimate. He schedules and coordinates his crews to complete your project quickly and efficiently.
Phone: (973) 534-7469
Email: [email protected]
Call 973-975-4451 to schedule an estimate with Shane, or book online.
Background & Experience
I have been working in the home improvement industry since 2002. Upon graduating high school I began working for a local carpenter. After spending several years learning and perfecting my carpentry skills, I decided to move on to construction. I progressed to superintendent for a commercial real estate company where I was overseeing larger construction fit-outs.
After working in the commercial industry for some time I realized my heart was still set on residential home improvements. Residential projects are what I truly enjoy doing. It hardly feels like a job to me. Being able to build or construct a custom project exactly as a client envisioned is my favorite part.
Currently, I reside with my family in Chester, NJ. My wife, Katie, and I have three amazing boys and one daughter.
Shane Sweeney is providing home improvement estimates in Madison, Chatham, Florham Park, and New Vernon, NJ.
Featured Projects
We would highly recommend Monks
We used Monks to refinish our wood floors, renovate our family room including built in window seats and split stone fireplace surround, and redo our master bath. We couldn't be happier with the results. The floor was done while we were away. Gilberth led the flooring crew that did a beautiful job, very professional, and delivered as promised. The bathroom is perfect, classic and transformed. The black tile and white marble with the dark cherry vanity is elegant. The worksmanship on an intricate tile design was superb. The family room was also transformed. The stone fireplace surround and wall looks terrific as do the window oseats. All the craftsmen that worked on our renovations were knowledgeable, helpful, personable, and reliable. We are very pleased with everything…Thank you. We would highly recommend Monks and would definitely use them again.
Keep Reading
– Susan and Vince Y. (Basking Ridge, NJ)
They are worth every penny!
I have used Monk's many times over the years, and have found them to be reliable, and trustworthy. They are also very responsive if schedules change or additional projects arise. They are worth every penny!
Keep Reading
– Val S. (Chatham, NJ)
Ready to learn how Monk's can help you?
Contact us for your free, no obligation consultation and estimate.
Call the office at 973-635-7900 OR