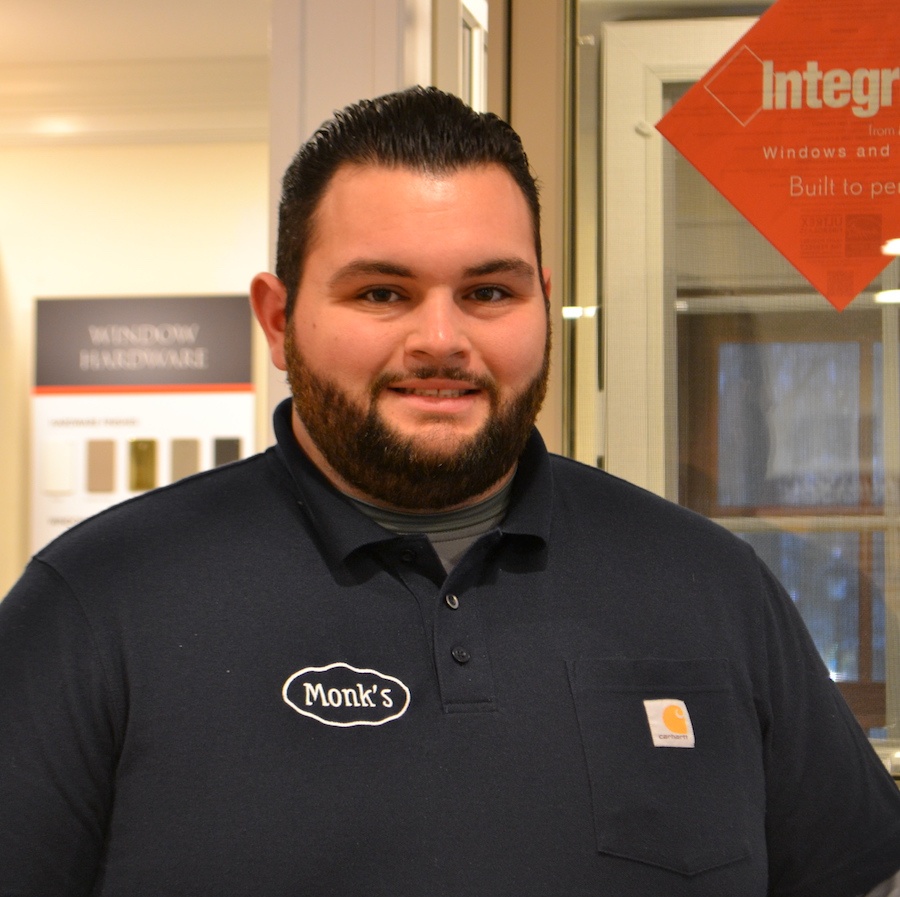 About Alex
Role: Window and Door Specialist
Experience: 5+ yrs
Phone: 973-665-4083
Email: [email protected]
Call the office at 973-975-4451 to schedule an estimate.
Background & Experience
You have single-pane leaky windows that need to be replaced. You don't want to deal with high-pressure salesmen whose deal is good "today only".
Or perhaps you want to upgrade your hollow interior doors with doors that provide better soundproofing and more visual interest.
Maybe you are looking to remodel your porch with composite floorboards or some statement millwork.
Monk's offers you a solution. Meet Alex Altieri. Alex started his career working in textiles, selling fabric, drapery, and rugs to interior designers and showrooms. Then Alex worked at a major lumber retailer where he learned all about windows, doors, and millwork.
When he's not working, Alex is finishing his degree and coaching high school and club soccer.
Alex looks forward to partnering with you to improve your home and to make your vision a reality.
Alex is available Tuesday through Saturday in our Morristown showroom. If coming on a Saturday, we encourage you to make an appointment so you will be sure to receive his undivided attention.
Featured Projects
We've worked with Angelo 3x's already
Angelo is one of the best guys I've dealt with. He's fair and honest and gives you good advice and information when considering a project. Some times you feel as a home owner that your getting ripped off by the sales rep. Not with Angelo. We've worked with Angelo 3x's already and will look to continue to work with him in the future.
Keep Reading
– Kieran K. (Chatham, NJ)
Their customer service is excellent
We have used Monks for a few projects on our home. Angelo Santoro has been extremely helpful and professional. He oversaw fence repair, new outdoor shutters, and new closet organization. All of the work was done as scheduled and finished on time. Their customer service is excellent as is the completed work.
Keep Reading
– Amanda D. (Harding Township, NJ)
Ready to learn how Monk's can help you?
Contact us for your free, no obligation consultation and estimate.
Call the office at 973-635-7900 OR