Professional Tiling Services: Tile Floor, Backsplash, Showers & More
Whatever your tiling project – floors, pool houses, backsplashes, showers, and much more – the experts at Monk's Home Improvements are here to help. We work with all types of tile including porcelain, ceramic, glass, natural stone, and popular porcelain tile with the appearance of hardwood.
The before and after photos below are from a kitchen backsplash project we completed in Basking Ridge, New Jersey. We also painted the cabinets and replaced the countertops with quartz.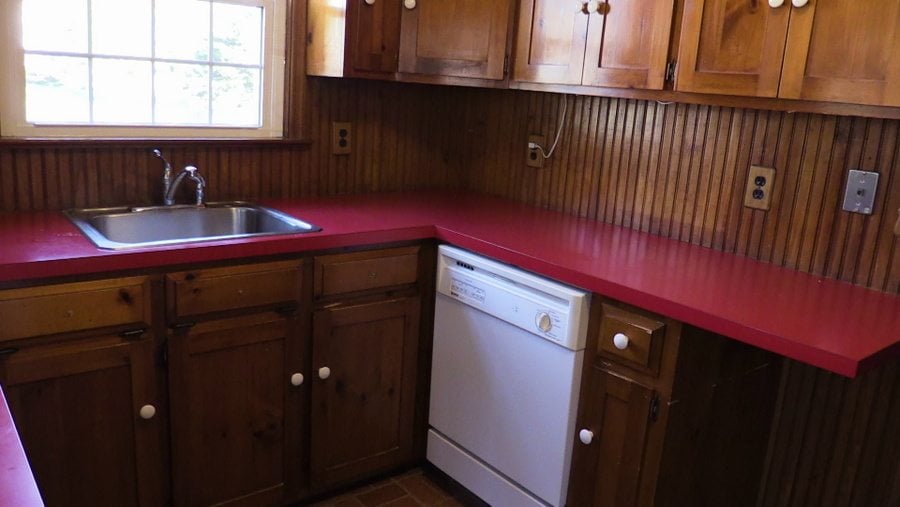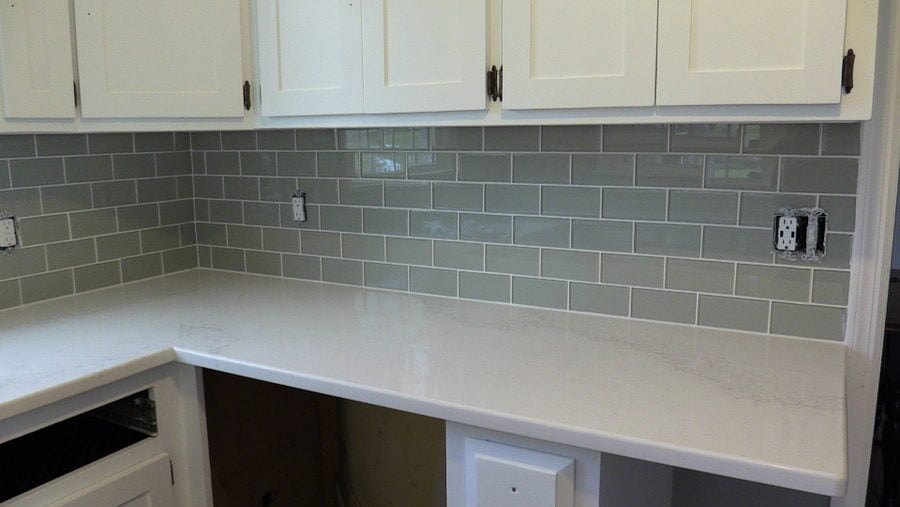 A New Backsplash and Countertop Makes a Huge Difference
Below, the backsplash perfectly accents the new countertop.
View the video below to see all the steps in a full backsplash replacement in Basking Ridge, NJ.
Combine Tiling with Interior Painting and Trim Carpentry
Tiling is frequently combined with interior painting, trim carpentry, and custom built-ins. With one phone call, you get one estimate to have Monk's handle your entire project for you. This means less complicated scheduling, less downtime on the job, and you get a completely finished project much faster.
Monk's renovated the bathroom below including tiling the shower and floor.
Call Monk's today at 973-635-7900 to schedule your free estimate.
Also check out Monk's Design Studio and our Tile Installation Portfolio for more ideas and inspiration.