Painting Needs for Your New Construction Project
Painting a new construction project (or a home undergoing remodeling) requires high quality and a firm commitment to meeting deadlines. Monk's covers both, every time.
As a new homeowner, the last thing you want to hold up your move-in date is schedule or painting problems. You deserve better.
Our processes are designed to deliver top-quality results on time and on budget. We are experts at scheduling just the right team for each project. We also play nicely with others. Most new construction painting involves multiple work crews on-site working on a common goal, so proper coordination is essential in order to deliver your new house on time.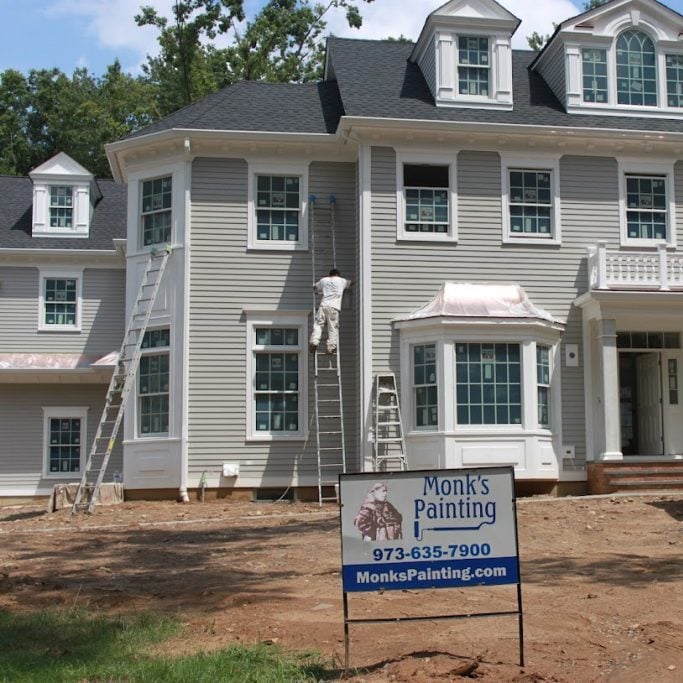 new construction painting Includes:
A free itemized estimate detailing all aspects of the project.
Foreman on site each day.
Product consultation.
Proper wall preparation, which is essential in new construction for proper paint adhesion.
Specific protection for your floors, cabinets, and interiors during painting.
We only send qualified, trained professional painters to your home.
Guaranteed project start and end dates.
Written guarantee of paint project satisfaction.
Complete site clean up.
Quick project completion that does not compromise quality.
Monk's is a fully licensed and insured company.
---
Customer Reviews
Respectful, friendly, efficient
I would definitely use Monks again for pairing and woodwork repair! They did a great job on both and exterior painting / woodwork repair job and a difficult interior painting job which required repair of a two story ceiling. The crew was respectful, friendly, efficient and they cleaned up every day so we could stay in the house. Would definitely recommend!!
Keep Reading
– Sandra M. (Short Hills)
Professional and dependable
I have had great experiences with Monks over the years. We have used them for house painting and several carpentry projects. Their work is high quality and they were always responsive, professional and very easy to deal with. I would recommend Monks to anyone looking for a professional and dependable home improvement company.
Keep Reading
– Tim (Bernardsville)
Ready to learn how Monk's can help you?
Contact us for your free, no obligation consultation and estimate.
Call the office at 973-635-7900 OR