Improve Your Home's Interior with a Quality Paint Job
Choosing the right color might seem like the biggest decision you'll make when painting your home's interior, but other factors are just as important. At the top of the list is selecting an experienced interior painting contractor. A professional can help you choose the right products for the job and do the right wall preparation. Both of these steps are critical. At Monk's Home Improvements, our interior painting projects provide beautiful, long-lasting results at a reasonable price.
You can find ideas on Pinterest at our popular Neutral Paint Colors board and our Favorite Paint Colors board.
---
Customer Reviews
The team was always on time
This is the second time we've used Monk's for painting, this time interior. They did a great job on a complex project painting the spindles in our open, two story foyer and talking us into going bold with black luster railings. Wow! It looks great! And, the Master Bedroom turned out beautifully. The Monk's team showed up on time, was neat, courteous and stayed within budget. No surprises. We cannot wait to use them on our next project…. interior doors and a transom window! Thank you, Monk's!
Keep Reading
– Tiffany (Bedminster)
It looks gorgeous
These guys are wonderful. They work hard and quickly and pay fierce attention to detail. They are eager to please and help in every situation. They recently painted my home and suggested some minor changes in carpentry which made my life easier. It looks gorgeous. They also did some interior work on a former house I had 5 years ago. Same great result!
Keep Reading
– Ann W. (Mendham)
---
the Right Paint is Important
No single painting product fits all projects. We carefully consider the surface (metal, wood, brick, etc.), where we are painting (hallways, bathrooms, mantles, etc.), and the type of product currently on the surfaces. Our experience and knowledge ensures your interior paint will adhere properly and stay looking great for years to come.
Do you have children? Then you also have messes. We know which paints are the most durable and easiest to clean.
Renovating a damp basement? Then you need paint that can handle moisture. Want to whitewash your interior brick? We can do it correctly.
Looking to paint your kitchen cabinets? It's far less expensive than installing new cabinetry, but still quite a chore. We'll use the proper materials to ensure your kitchen cabinets look great and last for years.
Every Monk's Interior Painting Project includes:
A free estimate outlining all aspects of the project.
Complete product consultation. We only use the best materials including Sherwin-Williams.
Proper wall preparation. It's much more than just spackle.
Full protection for your furnishings, floors, and interiors.
Qualified, trained painters on every project.
Written project start date.
Written guarantee of paint project satisfaction.
Daily clean up at the end of each work day so you can live in your house during the project with minimal interruption.
Quick project completion that does not compromise quality.
Monk's is a fully licensed and insured company.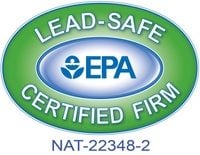 Much More than Painting
A benefit of choosing Monk's is that we can do more than painting. Many customers have found it makes sense to complete several projects at the same time. That means just one disruption and then a quick return to normal. Because we have specialized crews for different project types, your Estimator can coordinate different projects to make things easy for you. Working with Monk's can shorten your overall timeline. Plus, you won't need to coordinate around multiple contractors' schedules. We take care of everything for you! Monk's also does:
Ready to learn how Monk's can help you?
Contact us for your free, no obligation consultation and estimate.
Call the office at 973-635-7900 OR