Wood Trim Repair & Replacement by Monk's
Monk's Home Improvements can dress up your current trim, install new trim, or repair cracks and missing pieces. After repairing your trim, we can finalize the look with a coat of paint from our highly skilled painting crew.
Trim boards are the part of your home that usually surrounds your windows, doors, soffits, and corners of your home. They are usually painted white.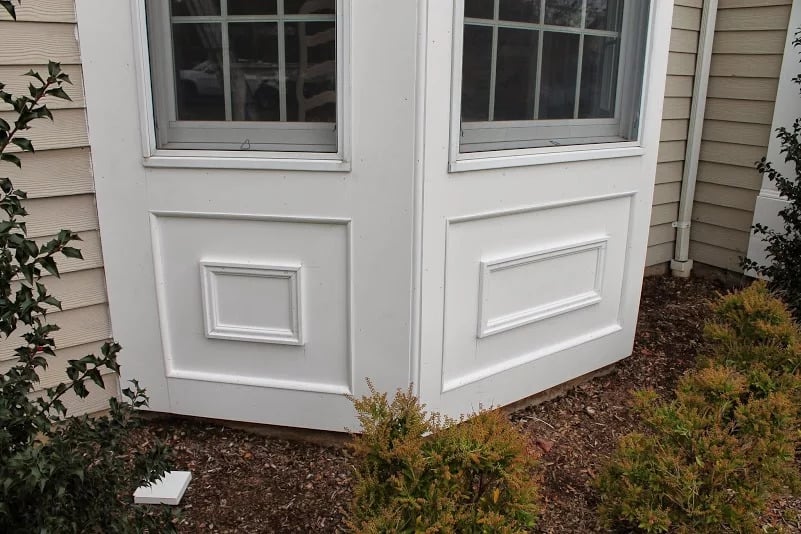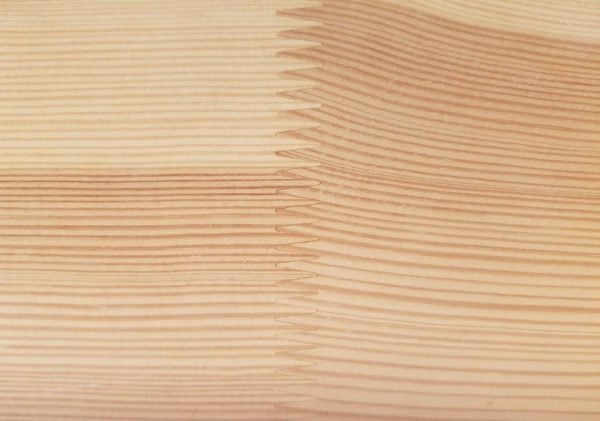 At this time, we consider any finger jointed pre-primed pine trim installed after 2001 to be a guaranteed failure in the near future.
Replace Finger-Jointed Pine
If you have a house built since 1995, there is a good chance your pine trim is suffering from rot. The unfortunate reality is that we all have used up the majority of the old-growth forests over the last 100 years. One of the industry's first attempts to handle the shortage of wood trim was to create finger-jointed trim out of primed pine as shown below.
This process involved taking much smaller pieces of wood and gluing them together in a factory and then selling them as one piece of wood. This seemed like a good idea until about 2005 when most of this trim started to rot. The newer the wood trim, the less time it lasts. It is our opinion that any contractor still installing pre-primed pine on the exterior of houses in New Jersey is irresponsible or simply doesn't understand enough about home maintenance to be working on exteriors.
Composite Alternative to Wood Trim
There are several composite alternatives that maintain the look and feel of wood without the possibility of rot. The only drawback we have found with composite is that it expands and shrinks more than wood, causing the caulk lines to pop more often. Composite comes in most of the typical dimensions of wood, and once painted it is almost impossible for a homeowner to tell the difference between composite trim and pine trim. Whenever we are repairing wood trim, we always replace rotted boards and caps with composite rather than wood.
Why Painting Your Composite is a Good Idea
Some contractors will tell you that you do not need to paint composite. While technically true, you need to understand that your composite trim will not look good for very long if it is not painted. The finished sides of the composite will wear well, but the cut edges, the ends, the nail holes, and caulk lines will all turn black.
Ready to learn how Monk's can help you?
Contact us for your free, no obligation consultation and estimate.
Call the office at 973-635-7900 OR