Monk's now offers financing options through Medallion Bank
We'll assist you with securing financing for your home improvement project – up to 100% of the cost of the project. Our partner, Medallion Bank, specializes in home improvement loans and provides a hassle-free financing option, subject to approval.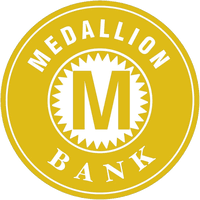 ---
No Fees, Low Payments
No application fees.
No prepayment penalty.
Monthly payments as low as $75
Fast & Easy Application
Applications can be done online. Your Monk's Estimator will walk you through the process during your estimate.
Then you'll receive a decision on your application within 5 minutes.
Low Fixed Rate
All loans have a fixed 10.49%* annual percentage rate. The available loan amount is based on your credit score, as well as other factors.
Approvals are good for 145 days. Loan terms are for 144 months.
Financing Details
Medallion Bank is the actual lender and has the final say if a loan is approved.
A Monk's representative must assist with completing the loan application in order to apply.
See the actual loan application for the full terms and regulations.
Monk's must complete your work within 145 days of your loan approval.
At least one applicant must own the home. Rentals are NOT permitted.
Approvals are good for 145 days. Recommitment requires a new credit pull on all applicants.
UCC fixture filing is required on all FICO scores below 640 loans plus all loans greater than $45,000. UCC fixture filing has a $25 fee associated with it.
Monk's is an approved partner with Medallion. Loans submitted by Monk's and approved by Medallion Bank cannot be transferred to other contractors.
Lastly, Monk's Home Improvements has additional language required on our contracts for all jobs that are financed. Your Estimator can go over this with you.
Your Estimator can walk you through the process and answer any questions at the time of your estimate.
*Rates are subject to change. Your estimator will have current rates.
---
Other Payment Options
Monk's also works with various types of bank or government-backed loans. For example, we will work with 203k loans, as well as other types of FHA and construction loans. First, you would secure these loans with your lender. Then we would work with you to submit all the necessary documentation that your lender requires. Read more about construction loans we work with, or speak to your Estimator during your estimate appointment.
Schedule a Free Estimate
Contact us for your free, no obligation consultation and estimate.
The first step is to schedule a free in-home estimate to review your project. You can book an appointment online or by calling our office at 973-635-7900