Reasons to Remodel or Renovate Your Kitchen
A kitchen remodel is the most daunting of any home renovation project. It is typically the most costly, time-consuming, and inconvenient. So why bother? Because the kitchen is the hub of every home. Since this room is in constant use, a remodel here makes a huge impact on your lifestyle.
Additionally, in the northern New Jersey real estate market, homebuyers demand upgraded kitchen and bathrooms. Your home will be much more marketable with an up-to-date kitchen.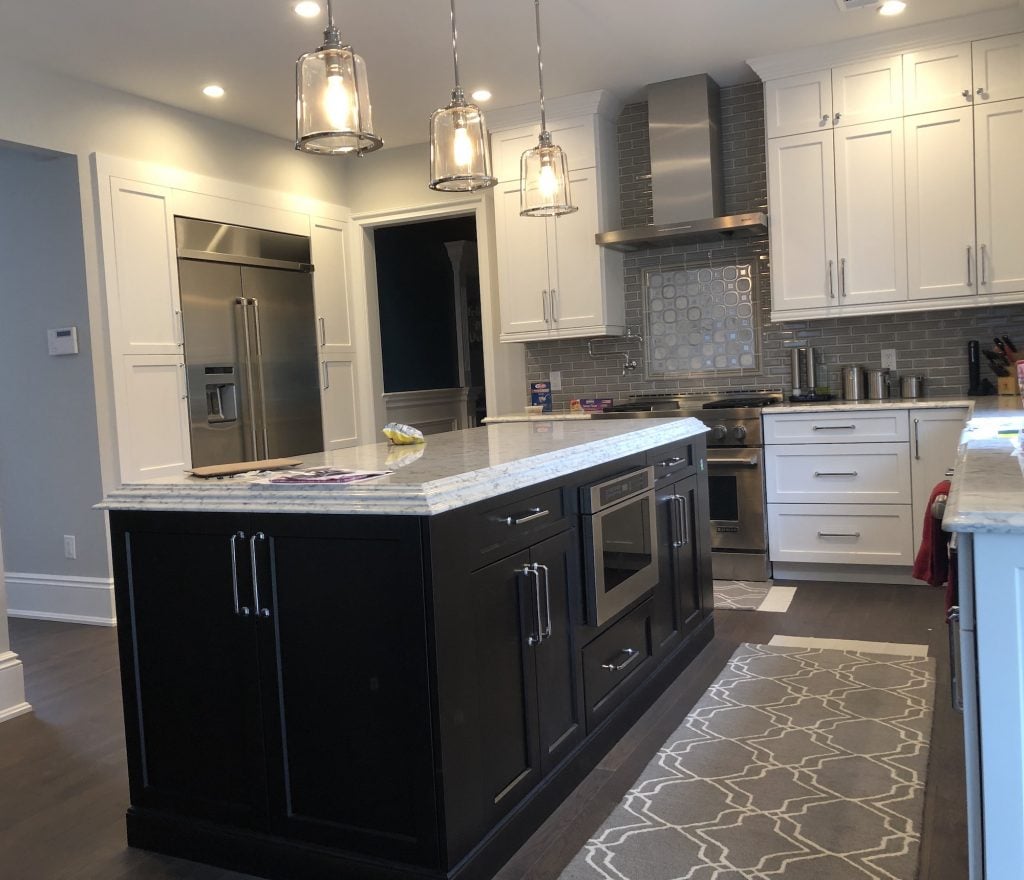 ---
Customer Reviews
I LOVE my new kitchen
I did a kitchen renovation with Monks and from the first contact to the last it was a great experience. My designer Cindy was great to work with as well as Bill the project manager and Diego and his assistant who worked in my house.
They were easy to work with and did not try to up sell me which made for a pleasant experience. I would do business with them again for sure. I LOVE my new kitchen.
Keep Reading
– Barbara K. (Bedminster)
Highly recommend
I have worked with Monk's on several projects. They recently did the remodel of my kitchen and I couldn't be happier. I especially enjoyed working with Maria Hernandez. She was approachable, professional, and went above and beyond. Would use again and highly recommend.
Keep Reading
– Christine M. (Summit)
---
Kitchen Remodeling Ideas
White cabinetry is still in style, however, we are two-tone cabinetry being requested. Light and medium-toned natural wood cabinetry and design elements are increasingly popular. Quartz, a maintenance-free countertop option, is still the most popular worktop surface.
Kitchens in northern New Jersey often enjoy original hardwood floors that can be refinished and stained to match a remodeled kitchen. Another popular option is porcelain tile which looks like wood. This tile is a durable, water-resistant option available in many different looks. It is, however, slightly colder and harder underfoot than natural wood.
Tile backsplashes are moving beyond the simple subway tile. We're seeing lots of different arabesque-shaped tiles, stenciled tiles,  and tiles installed in herringbone patterns. Also, using darker-colored grout is another way to make a simple backsplash pop.
For more ideas, visit one of our showrooms.
Expert Kitchen Remodeling Services
A well-designed kitchen layout is an important part of any kitchen remodel. Monk's comprehensive design process helps you plan all the right details from storage to appliance placement. We create renovations emphasizing function, technology, and style. All at an affordable price.
Visit Monk's Kitchen and Bath Design Studios in Morristown and Fanwood-Scotch Plains for design ideas and inspiration. While you're here, our Designers will create a kitchen layout that meets your needs. We stock a wide range of products: cabinetry, countertops, tile (for backsplashes and floors), fixtures, hardware, and more. We'll help you select all of your materials, saving you time and giving you confidence in your decisions.
Then our Monk's remodeling crews handle the installation. We'll manage every stage, including permits and inspections, with the end goal of you enjoying your new kitchen as soon as possible.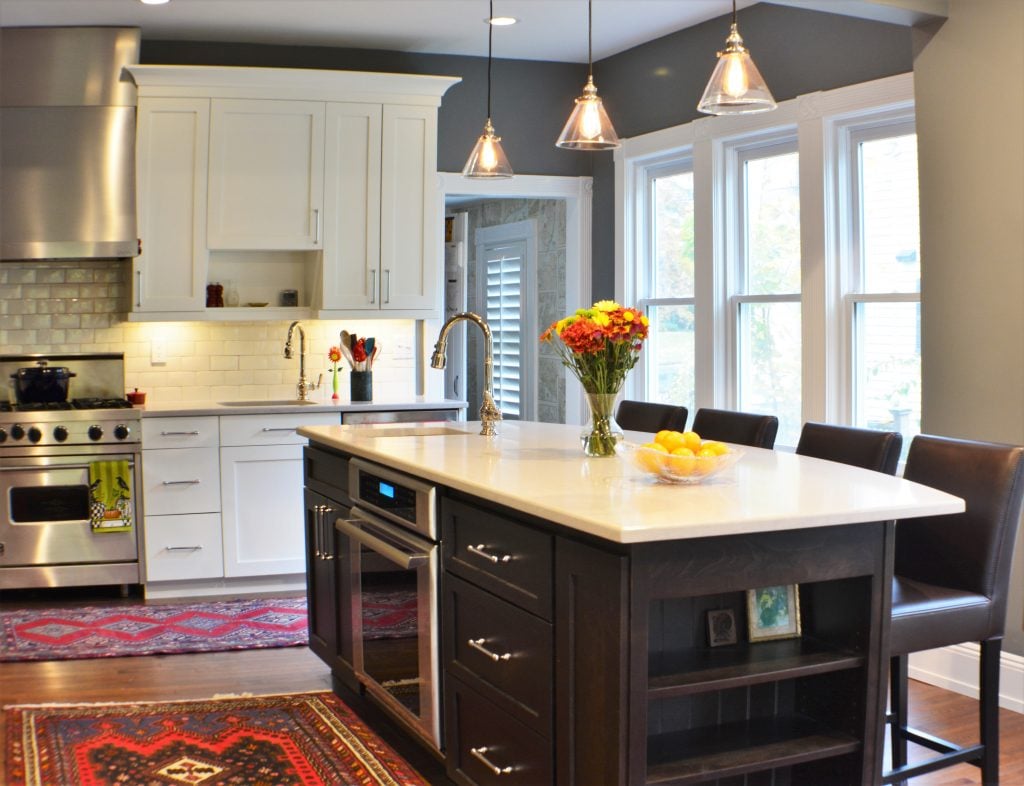 Cost of a Kitchen Remodel
To answer to how much a kitchen remodel will cost depends on a number of factors. We provide some guidance on budgeting and financing for your kitchen remodel in a recent blog post. For a more precise figure, we offer free estimates and design services so you can get a comprehensive picture of the total renovation cost for your project.
Ready to learn how Monk's can help you?
Contact us for your free, no obligation consultation and estimate.
Call the office at 973-635-7900 OR