Wainscoting and Crown Molding Installation
For a cottage feel, choose something simple like chair rail trim with beadboard. For more formality, such as in the dining room, consider crown molding and picture-frame wainscoting. You can also add decoration with raised, flat or overlaid panels, or complement your Craftsman home with board-and-batten paneling.
The options and patterns are endless and we can tailor something to meet the unique needs of your home. Our experts can also take care of the painting so you get professional-looking, long-lasting results.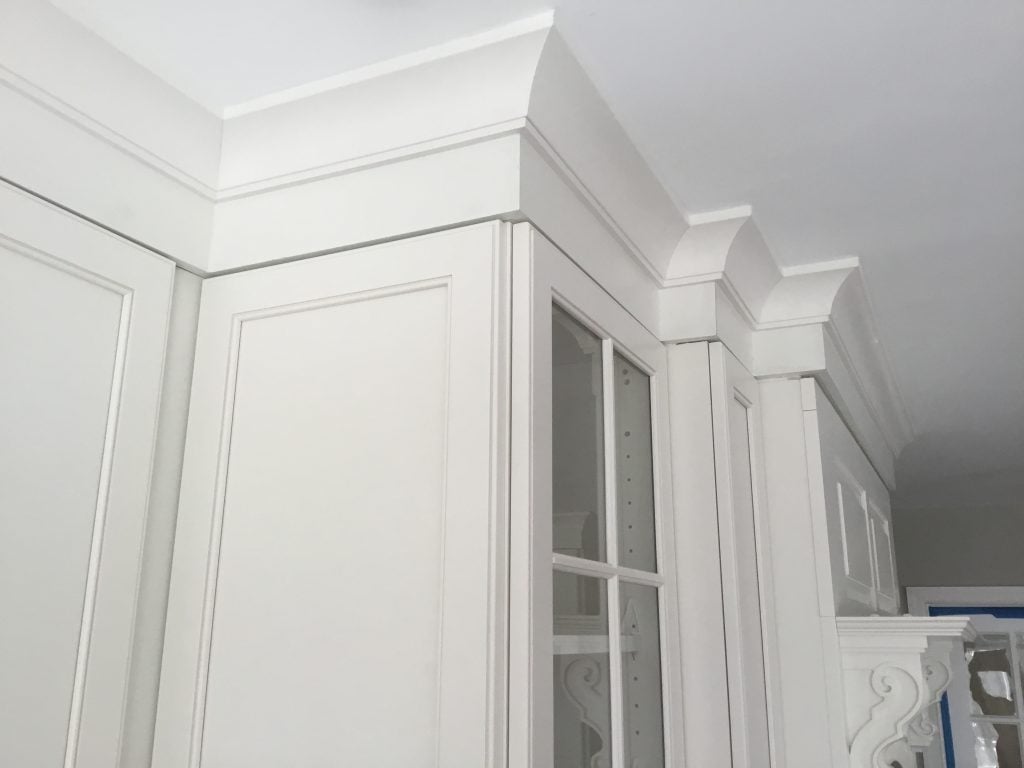 Expert Carpentry
Older homes can have great character and style. But sometimes that also means uneven floors or walls. Leave it to us! Our expert trim carpenters will artfully and skillfully install your new moldings and trim to accommodate this. In just a matter of days, your home can have a dramatically different look.
Monk's Process
If you're looking for ideas or inspiration, check out our beautiful Wainscoting and Crown Molding Gallery for examples of the kinds of projects we've completed throughout northern New Jersey. We can give you the same elegant results for your home.
Keep in mind, most trim installations require interior painting when they are finished. So save yourself the hassle of dealing with multiple vendors, carpenters, and painters because Monk's Home Improvements can handle the trim installation and the painting in one seamless job. This saves you time and simplifies the renovation process. And you'll love the results. 
Their work is impeccable
Not just good, they are GREAT! Spanning a 27 year career in Real Estate, I wish I had known Monk's back in the day and especially Travis Marion's team. No matter what your home requires, be it painting, papering, new kitchen or bath, decorative touches like crown molding or making your color selections… they can do it all and their work is impeccable. So anyone looking for "The Best Ever" to perform miracles in their home, give monk's a call… they're not just paint!
Keep Reading
– Mary D.
Ready to learn how Monk's can help you?
Contact us for your free, no obligation consultation and estimate.
Call the office at 973-635-7900 OR