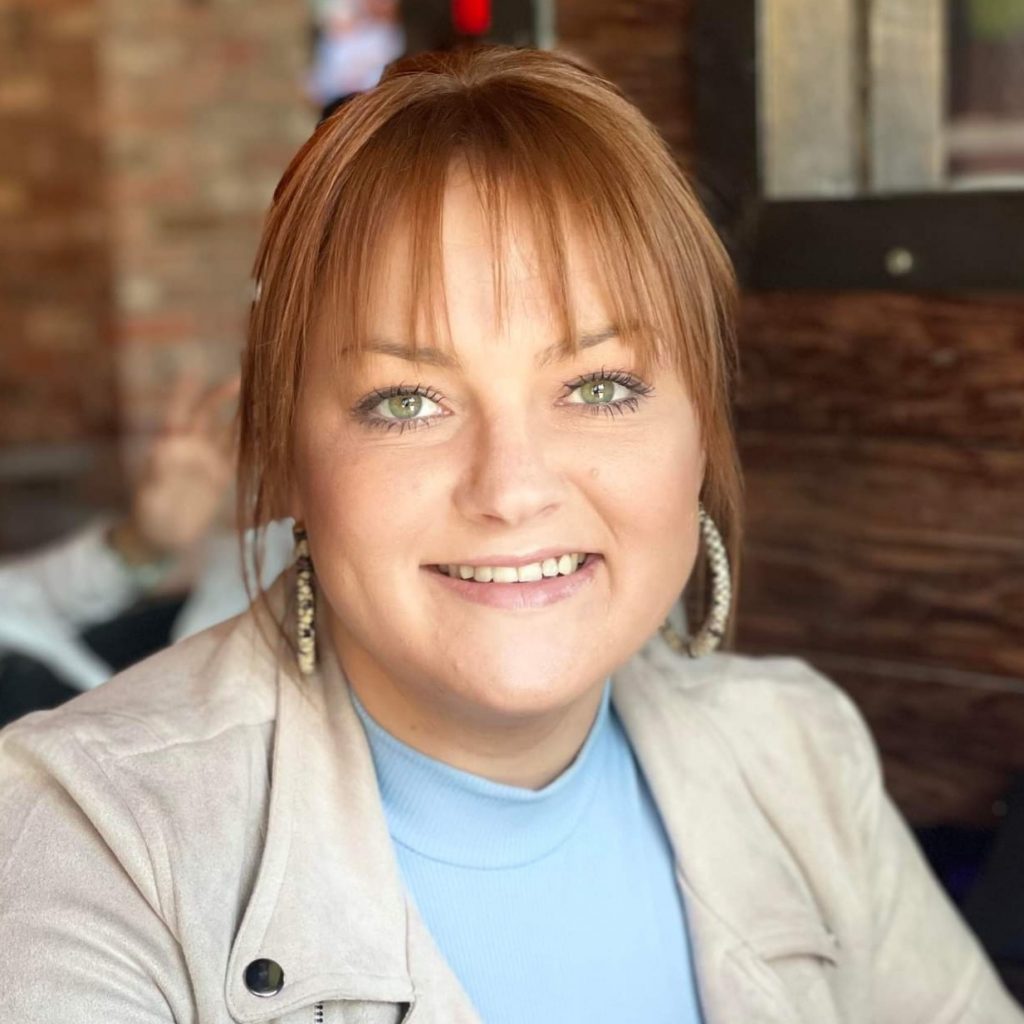 About Amanda
Role: Design Assistant
Education: Certificate in Interior Design, Berkeley College Paramus
Phone: 973-786-2349
Email: [email protected]
Call 973-635-7900 to schedule an appointment for a design consultation.
Background & Experience
Amanda began her career in Security and Property Management. She spent nearly a decade in a customer service role focused on exterior building and grounds maintenance and capital improvement projects.
In 2018 she made a switch to Set Design working with Amazon Live, a live streaming e-commerce show. During this time she decorated sets using furniture, wallpaper, accessories, and décor.
In 2020 Amanda returned to school to study Interior Design. During this time, she also worked as an Assistant Designer with a full-service Interior Designer in Bergen County. Amanda helped with every aspect of a client's interior design including flooring, paint, wallpaper, furnishings, case goods, window treatments, and accessories. In this role she also handled all field measurements, spatial planning, tile pattern guides, and 3D renderings. With this CAD experience, she also worked as a draftsperson for a custom cabinet shop. Here she drafted all floorplans and elevations to help with client visualization and additionally drafted all production drawings for the cabinet makers.
At the Morristown, NJ Monk's showroom, she supports the Designers allowing customers to receive their estimates more quickly.
In Amanda's free time, she enjoys traveling both in the US and abroad, kayaking and cooking.
From start to finish
Monk's met our expectations with our recent kitchen renovation. Our kitchen was old and needed to be brought up to date (cabinets, appliances, lightening, flooring, and floor plan). From the onset at the planning stage both Jason Solomon (Monk's Sales) and Marien Ronan (Monk's designer) offered invaluable suggestions which we took advantage of and worked with us to manage the space effectively. At the conclusion of planning, the drawings produced by Marien met all our expectations.
Once the work began Nelson Santiago, (Monk's PM), managed the job better than expected. He managed and kept all teams on point (Cabinetry, Electricians, Stone, and General work teams) moving forward safely during COVID-19. This included ordering additional materials mid-stream to manage slight deviations is workmanship. The job was estimated at 6 weeks (start to finish) and this schedule was achieved which very much pleased us. In addition, the cost fell within our expected budget (labor + materials).
I have used Monk's now for several projects and would consider using them again in the future as I feel they are very reliable.
The end-state matched our original drawings perfectly making this experience very rewarding for us.
We are very pleased with the workmanship and professionalism Monk's staff bring to a home improvement project.
Keep Reading
– James Greaney (Westfield, NJ)
Great job by these guys.
Had our kitchen remodeled, All new floors throughout the house and 4 rooms painted. Everything looks beautiful. The crews that worked in our house were all friendly great guys who knew what they were doing. The electricians that they contracted out to do our electric work was some of the nicest guys we've ever had do work for us. Eric the project manager was great. The few things that we were not happy with, he corrected right away with no problem at all. He went out of his way to make sure we were satisfied. And I want to give a shout out to Jennifer Caladano who helped us design our kitchen right from the get go.
First Rate All the Way !!!
Keep Reading
– John Pagnotta (Parsippany, NJ)
Ready to learn how Monk's can help you?
Contact us for your free, no obligation consultation and estimate.
Call the office at 973-635-7900 OR