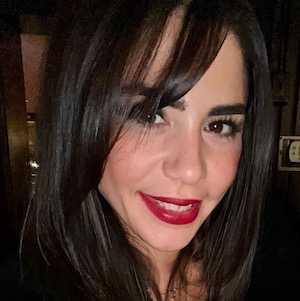 About cortney
Role: Designer
Education: Ramapo College of New Jersey
Experience: 10 yrs kitchen and bathroom design
Phone: 973-202-1769
Email: [email protected]
Call the office at 973-635-7900 to schedule an estimate.
Background & Experience
While earning my BA in Psychology, I began to work with a closet design firm and my passion for interior design began. As I gained experience in the field, I decided to pursue design within both residential and commercial spaces.
Shortly after finishing my college education, I began working at a design firm. Here, I focused on the design of kitchens and bathrooms within both residential and commercial spaces. Working in both atmospheres has helped me gain the experience needed to create spaces in homes and businesses which not only incorporates a client's personal taste and design preferences but proper functionality. Working closely with clients and focusing on their functional needs and design styles has enabled me to transform the most intimate spaces of a person's home into the space they've dreamed.
During a customer's visit to the studio, I work closely with them to get a feel for their taste. I provide them with knowledge on the products we offer and guide them through the process of selecting the perfect materials needed for the space they are remodeling or creating. As well, I strive to put together a design that works best for a customer's lifestyle and specific living needs, making the finished product something they will treasure forever.
I look forward to helping to make your home remodel plans come to life!
Featured Projects
We've worked with Angelo 3x's already
Angelo is one of the best guys I've dealt with. He's fair and honest and gives you good advice and information when considering a project. Some times you feel as a home owner that your getting ripped off by the sales rep. Not with Angelo. We've worked with Angelo 3x's already and will look to continue to work with him in the future.
Keep Reading
– Kieran K. (Chatham, NJ)
Their customer service is excellent
We have used Monks for a few projects on our home. Angelo Santoro has been extremely helpful and professional. He oversaw fence repair, new outdoor shutters, and new closet organization. All of the work was done as scheduled and finished on time. Their customer service is excellent as is the completed work.
Keep Reading
– Amanda D. (Harding Township, NJ)
Ready to learn how Monk's can help you?
Contact us for your free, no obligation consultation and estimate.
Call the office at 973-635-7900 OR