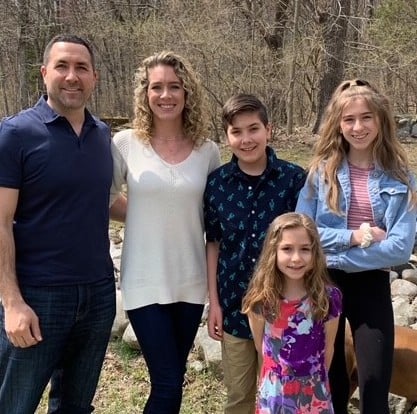 About Jon
Role: Estimator
How Does He Help You: He provides you with your free estimate. Then he schedules your work and can help with any questions.
Phone: 973-224-8183
Email: [email protected]
Call 973-975-4451 to schedule an estimate.
Background & Experience
I spent many of my early years in the construction business working alongside my father. As a teenager and into my early twenties I worked on construction sites completing painting and carpentry jobs for my father's small painting and contracting company. Once I graduated college I thought it would be exciting to work in NYC. So, I decided to take a job in downtown Manhattan in the insurance industry where I ended up spending approximately the next 10 years.
Over those ten years, I've performed home improvement jobs in and around my town, in addition to my full-time work. I eventually chose to dive back into the construction and home improvement industry head first. So, with Monk's Home Improvements I found the perfect opportunity. Monk's is a great team with a great reputation in the industry. Together, we take pride in our commitment to quality and customer satisfaction.
I currently live locally with my wife Mary and our three children, Lucinda, Carter, and Scarlett.
Areas Served
Jon Clauson manages all home improvement projects in Boonton, Montville, Mountain Lakes, Denville and surrounding towns. He looks forward to working with you on your next home project.
To schedule a free estimate with Jon, please call 973-975-4451.
Featured Projects
Jon was wonderful to work with.
Jon was wonderful to work with. He provided expert advice on the work needed to be done. The team that did the work was experienced and professional. The project of refinishing the porch ceiling and floor was outstanding.
Keep Reading
– Happy Monk's Customer (Chatham, NJ)
Job well done, very happy
Jon was so helpful and responsive. I can't say enough good things and how much I am grateful for the help the team provided us. Thank you!
– Shama W. (Mountain Lakes, NJ)
Ready to learn how Monk's can help you?
Contact us for your free, no obligation consultation and estimate.
Call the office at 973-635-7900 OR