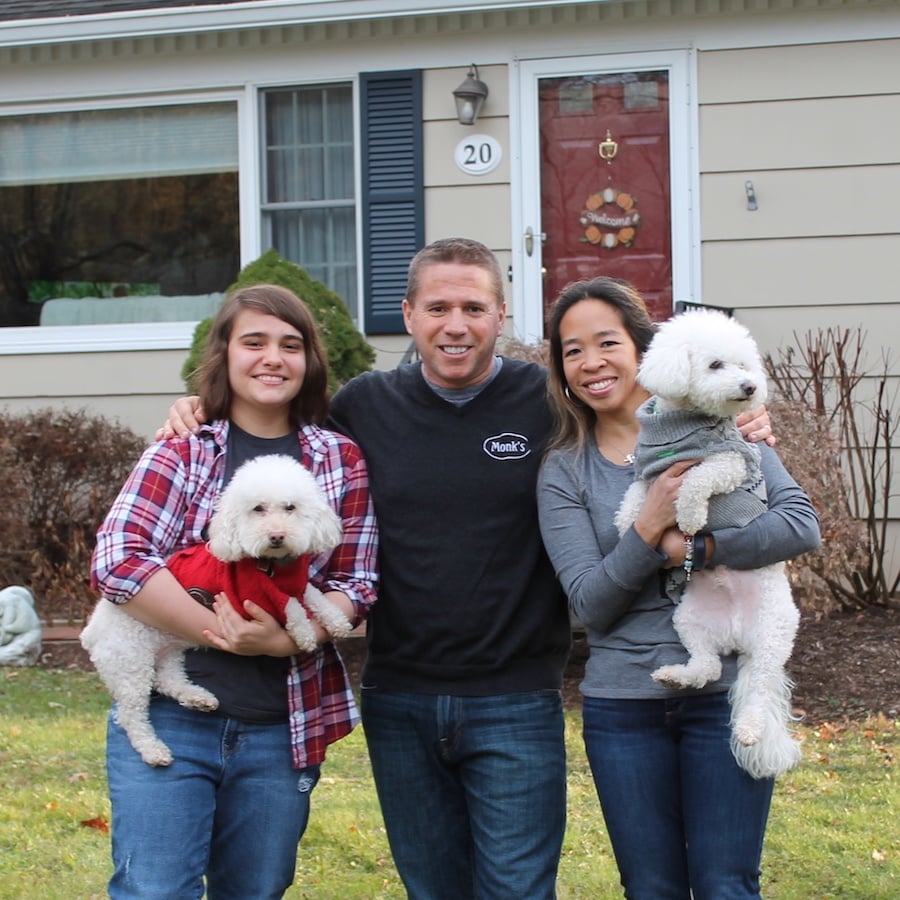 About kurt
Role: Estimator
How Does He Help You: He provides you with your free estimate. Then he schedules your work and can help with any questions.
Phone: 973-908-3873
Email: [email protected]
Call 973-975-4451 to schedule an estimate.
Background & Experience
I started working in my father's painting and wallpaper business in 1995. Here, I gained valuable experience working alongside my father. We grew a steady clientele who valued our work and attention to detail. Six years later, I took over the business and worked for myself until 2011.
It was in 2001 when I had my first experience with carpentry and home renovation through the purchase of a "fixer upper". I purchased a ranch in Basking Ridge, NJ where I still call home today. With the help of contractors in my family, I ended up managing and executing a full renovation of my home. The reno included new windows, roof, bathroom, and rear addition with a larger kitchen. Additionally, I orchestrated the removal of an existing oil tank and old septic system. No better way to learn how to swim than to be thrown into the ocean, right?
I met Ty Monk in 2009 and I used Monk's to handle several projects that required more manpower than I had available to me. After getting to know each other better, I joined Monk's Home Improvements in 2011. For 16 years I have focused on finding solutions for all of my clients' needs and seeing their projects through until they were satisfied with the end result. I have grown to know many of my clients on a personal level and they are comfortable reaching out to me anytime they need help. Joining Monk's Home Improvements has proven to be a natural extension of everything I was already doing and gave me more options to bring to the table for my customers.
Kurt Becker handles home improvement projects in Basking Ridge, Bernardsville, and Far Hills, New Jersey.
To schedule a free home improvement estimate with Kurt Becker, call the Monk's Home Improvements office at 973-975-4451.
Featured Projects
I trust them.
I have used Monk's since 2012 for various projects, including repairing and painting the exterior of my home, repairing, sanding, and sealing my mahogany porch, and sheet rocking and painting on the interior of my home. They have always done an excellent job, are professional, and the estimates are generally pretty close to where we end up (and where i expected to end up before they started). I will be using them again this year. Kurt is the supervisor i generally work with. I trust them. They understand customer service in a world where many service providers don't.
Keep Reading
– Eric Byrnes (Basking Ridge, NJ)
Very Thorough and Professiona
I have worked with Kurt for years on many different projects. He's a great guy, very thorough and Professional and is true to his word. They are always here on time, finish quickly and are very clean and quiet. I am s (sic) very loyal Monks customer and appreciate knowing I can call Kurt and he takes care of me.
Keep Reading
– Susan Putman (Bernardsville, NJ)
Ready to learn how Monk's can help you?
Contact us for your free, no obligation consultation and estimate.
Call the office at 973-635-7900 OR