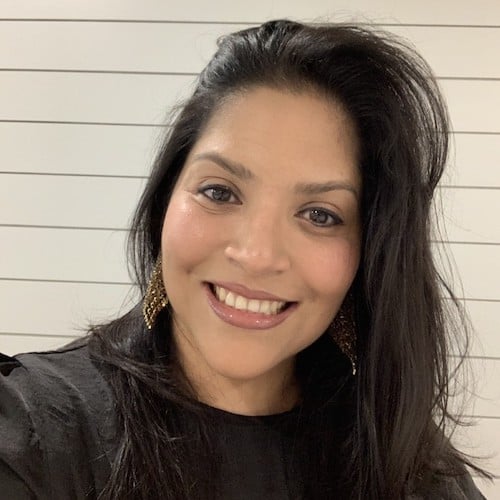 About Maria
Role: Estimator
How Does He Help You: She provides you with your free estimate. Then she schedules your work and can help with any questions.
Phone: 973-309-5989

Email: [email protected]
Call 973-975-4451 to schedule an estimate.
Background & Experience
I grew up in the Construction field. That's because my father was a civil engineer who supervised and managed all building phases for Residential, Commercial, and Hospitality projects. I enjoyed listening to him talk about his work and went on-site whenever I could.
So, I obtained my Architect's license in Nicaragua in 2001. Then right out of college I joined Sinsa International as an External Salesperson. Sinsa is the largest company in Nicaragua supplying construction material. I designed and made renovations to all 9 shops and showrooms and provided the interior design plans for model homes for major developers.
In 2005 I moved to New Jersey and joined an architectural firm where I worked for 3 years. During this time, I designed residential projects from small renovations and additions, to larger, new construction projects complete with interior design.
Today I'm proud to say that I'm part of the Monk's Home Improvements team, a company that takes pride in providing superior customer service and complete customer satisfaction. As a homeowner, I understand the value of maintaining a home and the importance to find the right person for the job. Here at Monks, not only will you find a group of professionals that will deliver a quality project, but also in a reasonable time frame.
Maria Hernandez manages all of the Monk's projects in Summit, Mountainside, Berkeley Heights and New Providence.
To schedule a fast, free estimate with Maria Hernandez, call the Monk's Home Improvements office at 973-975-4451 today.
Featured Projects
Couldn't be happier
Maria H. was very punctual, informative and displayed a high level of professionalism. She answered emails on the weekend, and always kept promises made. Couldn't be happier to have worked with her. There were no surprises and that's what I really appreciate.
Keep Reading
– Chan (New Providence, NJ)
Maria Hernandez was wonderful
Maria Hernandez was wonderful, responsive, prompt, well-informed. When we had a concern, she addressed it immediately and effectively. All the guys she sent to our home were polite and competent…,
Keep Reading
– J. Springer (New Providence, NJ)
Ready to learn how Monk's can help you?
Contact us for your free, no obligation consultation and estimate.
Call the office at 973-635-7900 OR