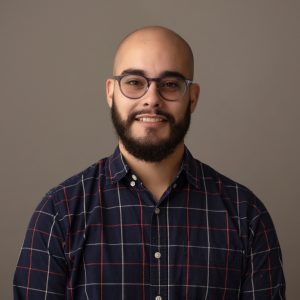 About Roberto
Role: Estimator
How Does He Help You: He provides you with your free estimate. Then he schedules your work and coordinates your Monk's team(s). Roberto can help with any questions.
Phone: (973) 355-6835
Email: [email protected]
Call 973-975-4451 to schedule an estimate.
Background & Experience
I have been working in the chemical coatings industry since I was 18 years old. I began my career working for Sherwin Williams as a part-time employee working my way up to manager of the busy Newark, NJ location. Afterward, I worked for Ricciardi Brothers (Benjamin Moore) in the Maplewood, NJ location. Working for these two companies helped me gain a lot of knowledge about different types of paints and stains.
I then had the opportunity to work as an estimator for local painting franchise. I provided estimates for homes in the local northern New Jersey area. The homes in these towns were built starting from the late 1800s all the way up to new builds. Therefore, I learned hands-on how different products performed in many different situations.
Being a part of Monk's Home Improvements, I am able to apply my extensive knowledge and put my people management skills to use.
My wife Jenny and I currently have 3 beautiful children under the age of 3 and we are expecting our 4th child in the spring of 2020.
Roberto Abrantes provides estimates for all types of home improvement and remodeling projects in Montclair, Glen Ridge, Roseland, Verona, the Caldwells, and West Orange.
To schedule a free estimate with Roberto Abrantes, please give us a call at 973-975-4451 or schedule an appointment online.
Featured Projects
We've worked with Angelo 3x's already
Angelo is one of the best guys I've dealt with. He's fair and honest and gives you good advice and information when considering a project. Some times you feel as a home owner that your getting ripped off by the sales rep. Not with Angelo. We've worked with Angelo 3x's already and will look to continue to work with him in the future.
Keep Reading
– Kieran K. (Chatham, NJ)
Their customer service is excellent
We have used Monks for a few projects on our home. Angelo Santoro has been extremely helpful and professional. He oversaw fence repair, new outdoor shutters, and new closet organization. All of the work was done as scheduled and finished on time. Their customer service is excellent as is the completed work.
Keep Reading
– Amanda D. (Harding Township, NJ)
Ready to learn how Monk's can help you?
Contact us for your free, no obligation consultation and estimate.
Call the office at 973-635-7900 OR