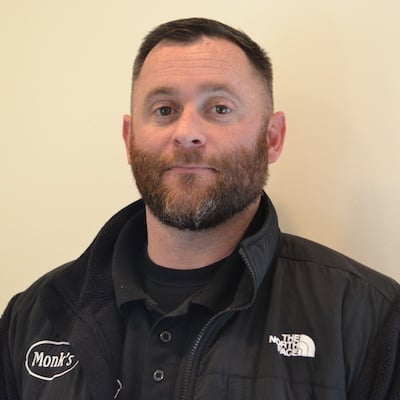 About ryan
Role: Estimator
How Does He Help You: He provides you with your free estimate. Then he schedules your work and can help with any questions.
Phone: 973-524-3088
Email: [email protected]
Call 973-975-4451 to schedule an estimate.
Background & Experience
After serving in the Marine Corps Infantry I returned home to New Jersey to pursue a career as a real estate appraiser. Timing is everything and in seven years I was fortunate enough to appraise roughly 3,500 properties in northern NJ. During that time I bought a house in Bedminster, NJ that needed a complete restoration. That's when I realized the excitement, headache, and stress that comes with the process of improving and maintaining a home. 
Sometime later, and as the joke is told, "I met a guy at a bar" and was offered the opportunity to sell real estate in Cabo San Lucas, Mexico. After selling my house in 2006, I packed up, drove across the country, down the Baja, and spent the next four years on vacation in Cabo.
In 2011 we moved to Las Vegas where I became a licensed home inspector helping home buyers identify problems before their purchase. Then, after six years away from family and friends, we decided it was time to move back to New Jersey, establish roots and start a family.
I'm proud to be a part of the Monk's team. I like making my client's life easier and their homes better.
Ryan manages all home improvement projects for Monk's in Morristown and Morris Plains.
To schedule a free estimate with Ryan Finn, please call the office at 973-635-7900.
Featured Projects
I would definitely recommend
Ryan Finn was wonderful to work with and provided guidance, oversight and attentiveness to the project.
– Debra G. (Morristown, NJ)
Ryan deserves special thanks
Ryan deserves special thanks and appreciation. He was forthright, had an extremely helpful recommendation, responded immediately to my phone calls or emailed questions, was on time for every appointment and kept every promise made.
Keep Reading
– A. Garcia (Boonton, NJ)
Ready to learn how Monk's can help you?
Contact us for your free, no obligation consultation and estimate.
Call the office at 973-635-7900 OR