What Home Improvements are Buyers Looking For?
Many home buyers have great expectations, and homeowners who fail to meet those expectations may get lower offers or may take longer to sell their home. The right home improvements made before putting the home on the market can lead to bigger offers and a faster sale.
General Home Maintenance
There is an expectation among many home buyers that the property should be "turn key," meaning, ready to move in and use immediately. Deferred maintenance can greatly reduce the value of a property because many home buyers will lower their bids by more than the cost of the needed improvement. This is especially true of homes that need repairs to the major systems such as the roof, sewer, foundation and plumbing. These repairs can be especially costly and can also be time consuming.
Home sellers who suspect that there are underlying issues that could sink their sale could get an inspection by a home inspector before putting the house on the market. Once a home inspector has seen the house and has identified problems with the home, the homeowner can determine whether or not those problems need to be addressed before listing the property.
Kitchen Upgrades
Today's home buyers like big kitchens, energy-efficient appliances and attractive countertops. Kitchens that are old and outdated may not meet these expectations. To attract big offers, some work often needs to be done to appeal to a wide range of buyers. For example:
Stone countertops. Stone countertops have been in style for many years and are still going strong in the industry.
Neutral colors. Earth tones, neutral colors and soft, subdued shades like blue-gray are more likely to appeal to a wide number of people. Avoid bright, bold colors, because they are more likely to incite a strong, negative reaction in buyers.
Energy efficient stainless steel appliances. Stainless steel appliances are the expectation in modern kitchens, as are appliances that use as little energy and resources as possible. Avoid overly expensive and professional grade appliances.
To get the most for your investment, some advise to keep the cost of the renovation at about 10 percent of the estimated value of your house.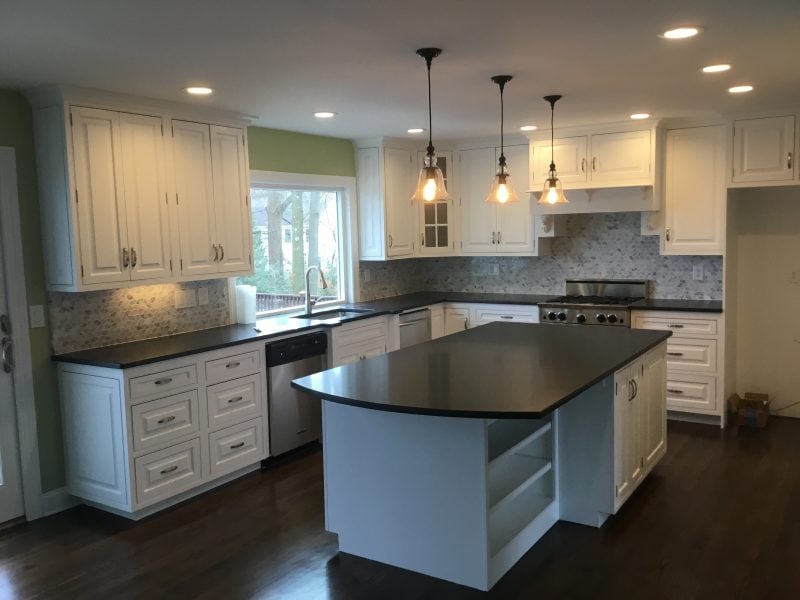 Open Floor Plan Renovations
Modern homeowners love open space, especially in public parts of the home. Homes with connected kitchen, dining room and living room spaces enable households to spend time in the same place without interfering with each other's activities. Often an open floor plan can be achieved by knocking out a few non-load bearing walls. Renovations to create an open floor plan are an especially good idea for home sellers with older homes where the rooms are small and fully contained.
Landscaping and Outdoor Improvements
Landscaping and outdoor improvements can help improve curb appeal which can attract home buyers. Installing garden beds and attractive garden pathways can catch the eye of homebuyers who like to work in the yard, while a patio or deck installation can attract homebuyers who like to entertain friends. Decks made from composite decking tend to be especially attractive to buyers because these materials require little maintenance.
Considering some of these home improvements to sell your home? Monk's can help with decks, room reconfiguration, painting and kitchen makeovers. We'll quickly have your home ready to sell for top dollar.
Call 973-635-7900 to make an appointment to discuss your projects and receive a free written estimate.