The owners of Monk's Home Improvements live within the area we serve. This includes owner Trevor Monk and his family, who reside in Basking Ridge, NJ. His two eldest children attend Cedar Hill Elementary School. When the Cedar Hill PTO was looking for painters to help out with a new cafeteria mural, they knew who to ask for help.
Scope of Work: Interior painting
Location: Cedar Hill Elementary School, Basking Ridge, NJ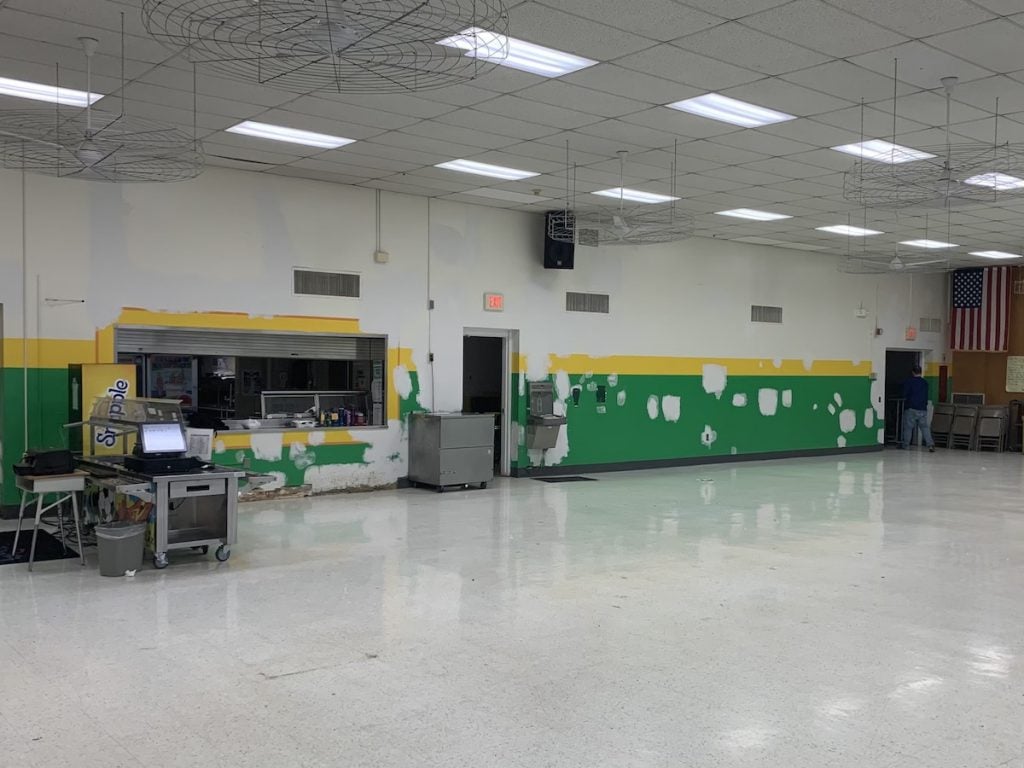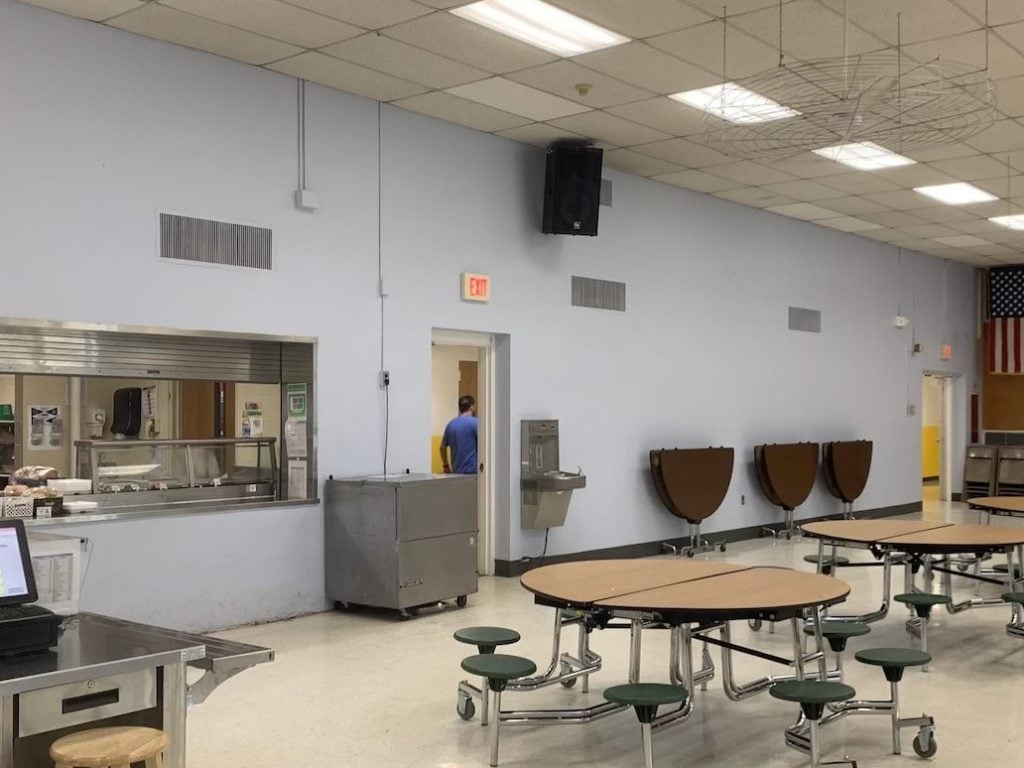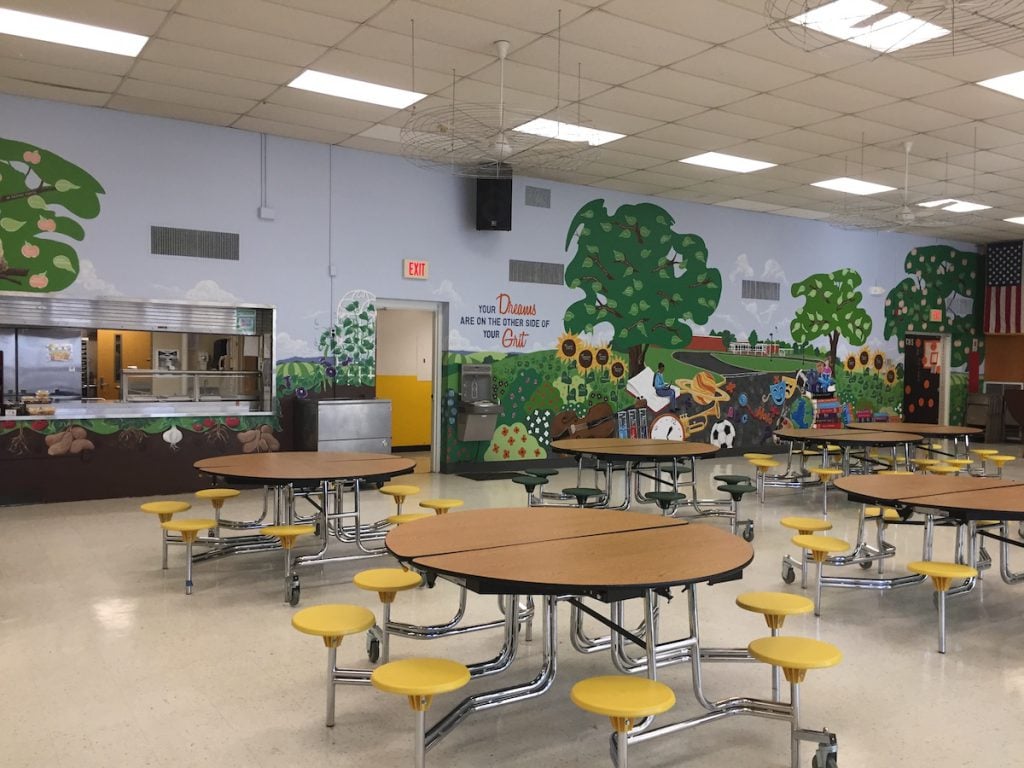 The new cedar hill school mural
The cafeteria at Cedar Hill Elementary School is a multipurpose room used to hold assemblies, concerts, music class, as well as lunch. As you can imagine, the students will spend a lot of time in this room from kindergarten through fifth-grade. Before the mural, the cafeteria walls were painted white and accented with green and yellow, which are the school colors.
In order to paint this busy room, it would need to be done when school was not in session. A team of Monk's painters came in over a couple of Saturdays and during the winter holiday break prepping, priming and painting the walls. We worked with the mural artist and Basking Ridge native, Caren Frost Olmsted. She instructed us to paint the walls light blue. This blue would serve as the sky once the mural had been painted.
Ms. Olmsted designed the mural to reflect life at Cedar Hill Elementary. This included lots of owls, including Goldie the Owl, the school mascot. Once her drawing was complete, the students painted in the mural and added their handprints which were incorporated throughout the design.
Once the mural was complete, Monk's painters spent another Saturday applying a clear coat in order to protect the mural so it can be enjoyed for many years to come.
You can read more about this project in the Bernardsville News or TAPinto Basking Ridge.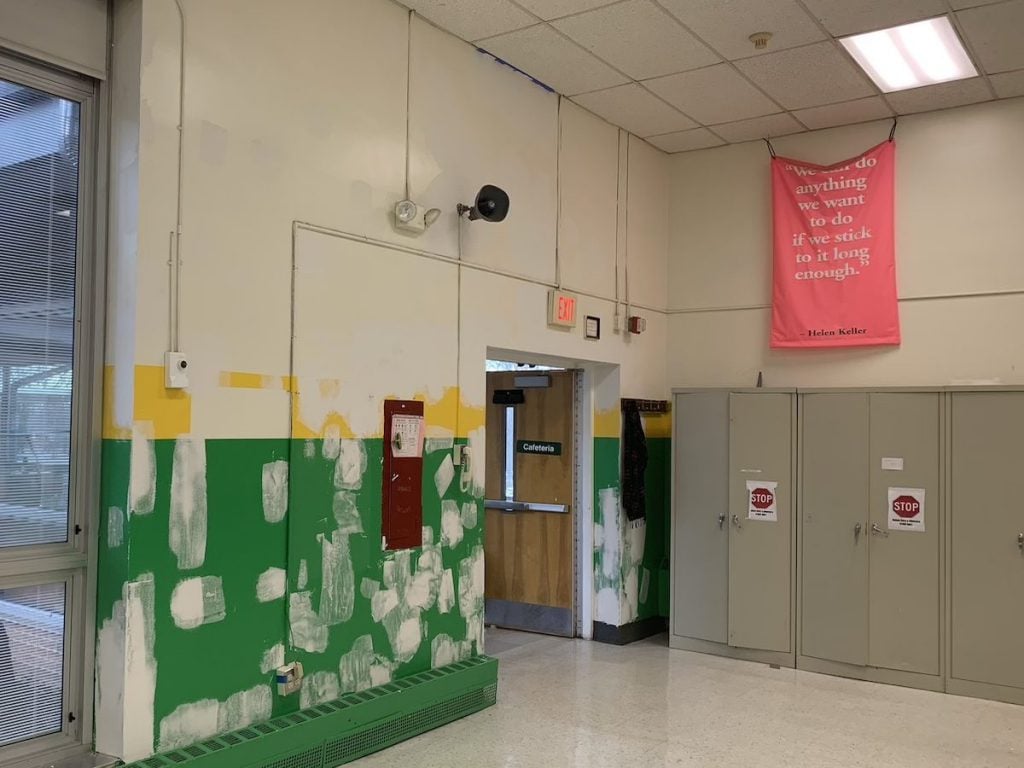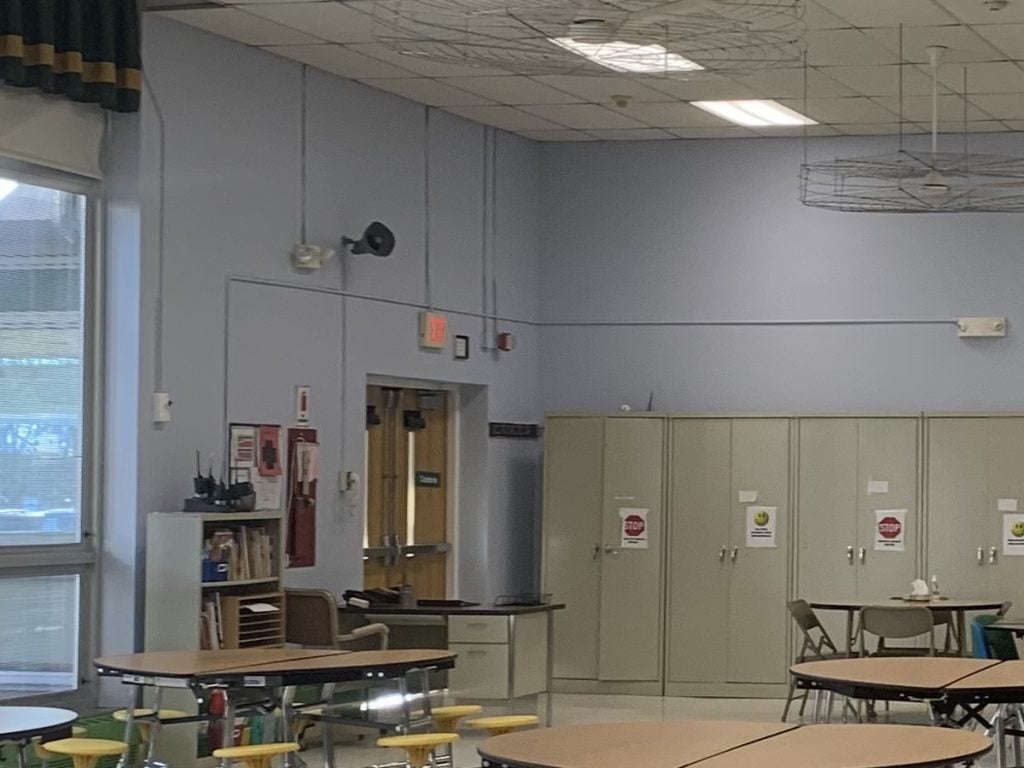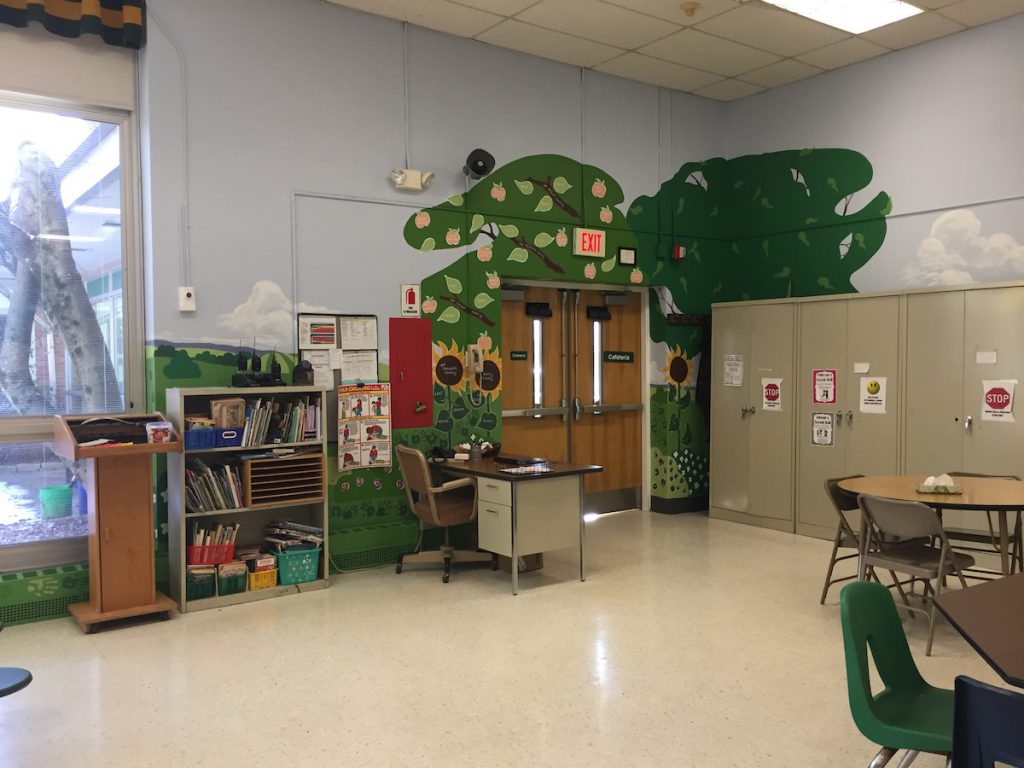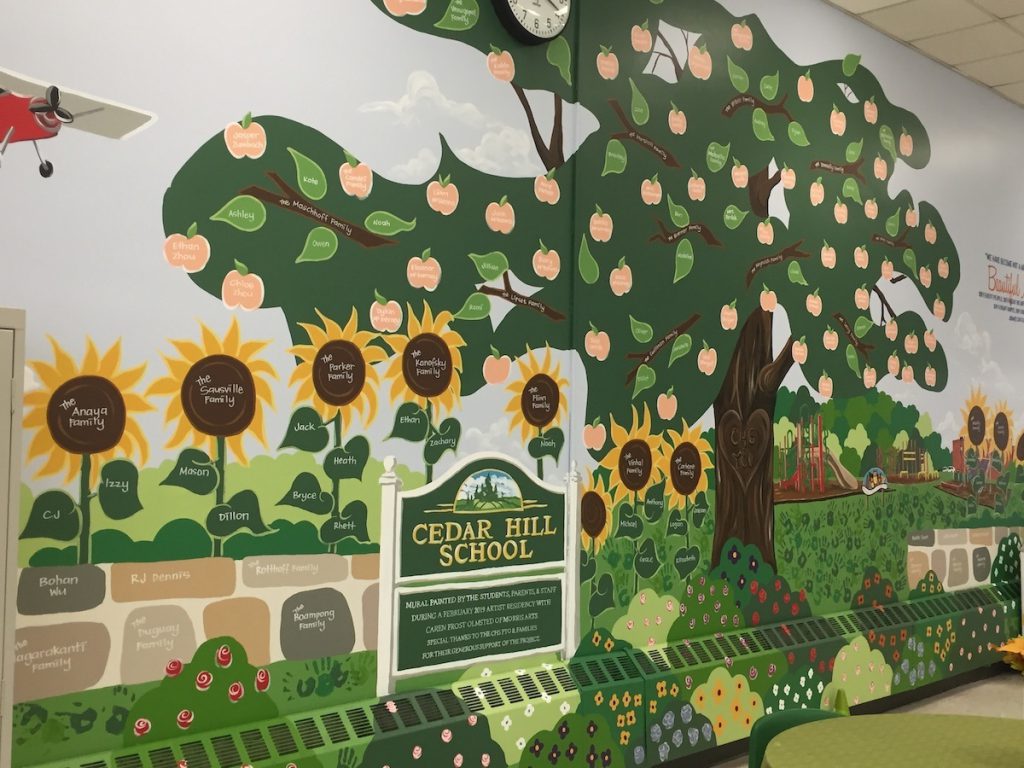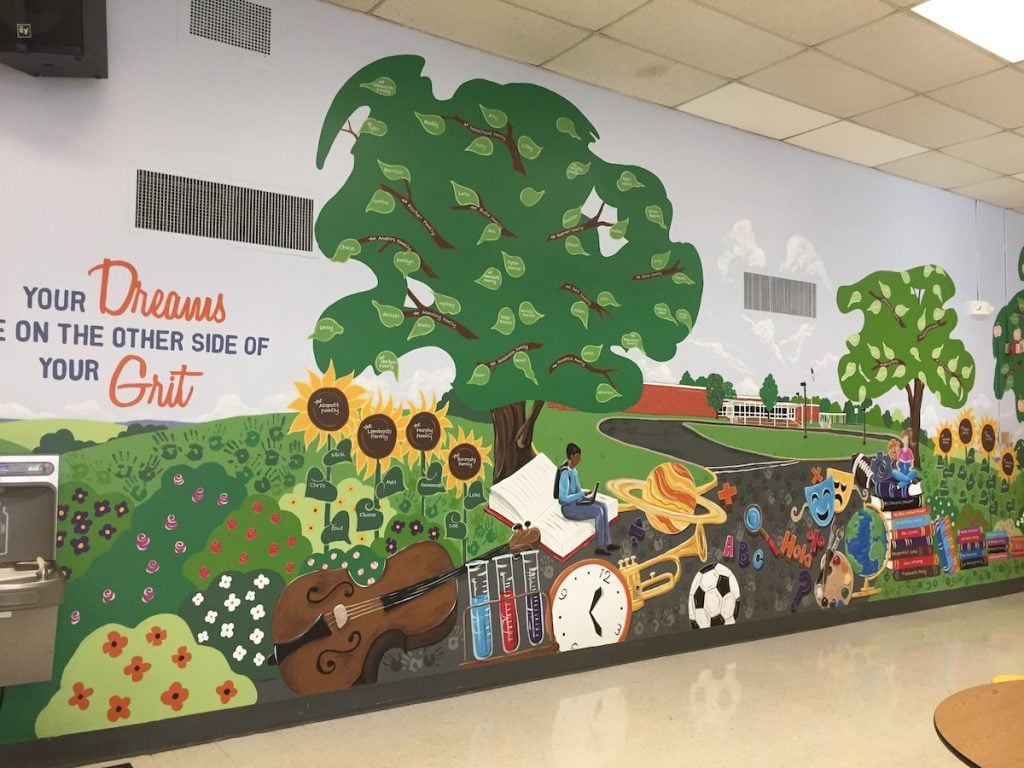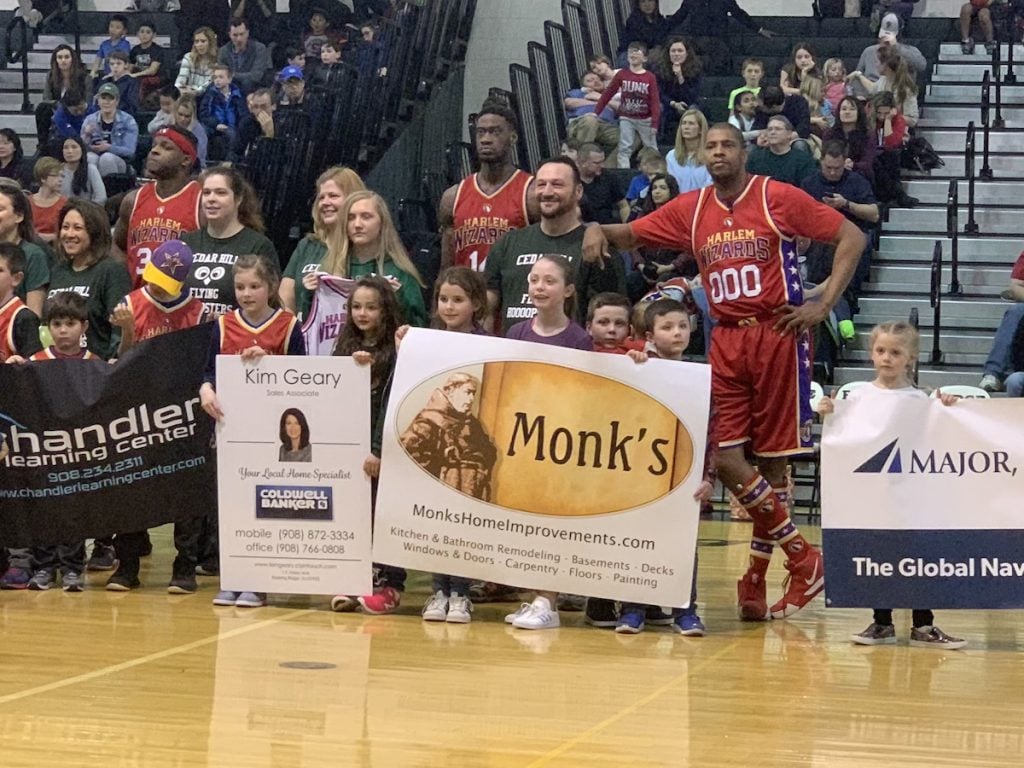 Monk's Gives Back
In addition to providing labor donations like this project, Monk's also provides college scholarships. The Monk's Service Scholarship awards $10,000 in scholarships every year to 5 local recipients. Students are awarded based on their community service work. The application can be found on the Monk's website and opens annually in the Autumn with a deadline of March 31.