Exterior Painting in northern New Jersey
Monk's has provided exterior painting services for the homes in and around Morris County, New Jersey since 2007. We have grown to expand our service offerings, but exterior painting remains a large part of our business. We've gathered a few exterior painting projects we've completed recently. Different types of homes, different siding, different colors, but with the same excellent results.
Painting Cedar Shakes
Many of the colonial homes built in our area were wrapped with cedar shingles. They make a pretty and durable home exterior, but they do require regular maintenance. The sun is the worst culprit (even more so than rain) for causing paint to fail. Years of exposure to the sun can cause paint to peel and chip. If this goes on unattended, the cedar shakes beneath can warp and crack. At this point the shingles would need to be replaced. So, it's best to give us a call as soon as you see your paint is faded or peeling so we can repaint your home and protect your shingles.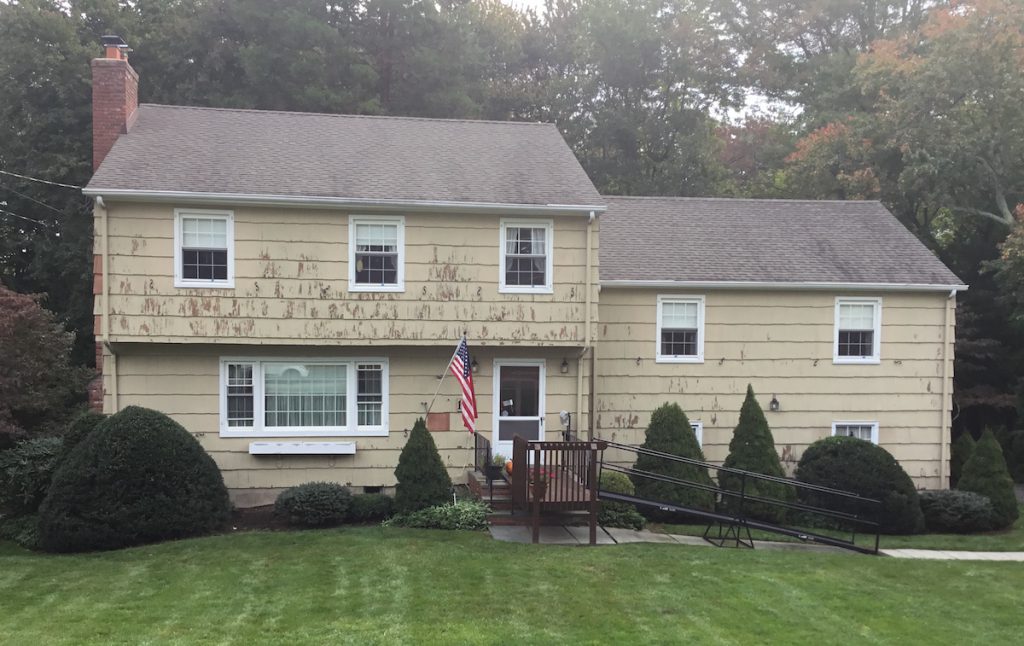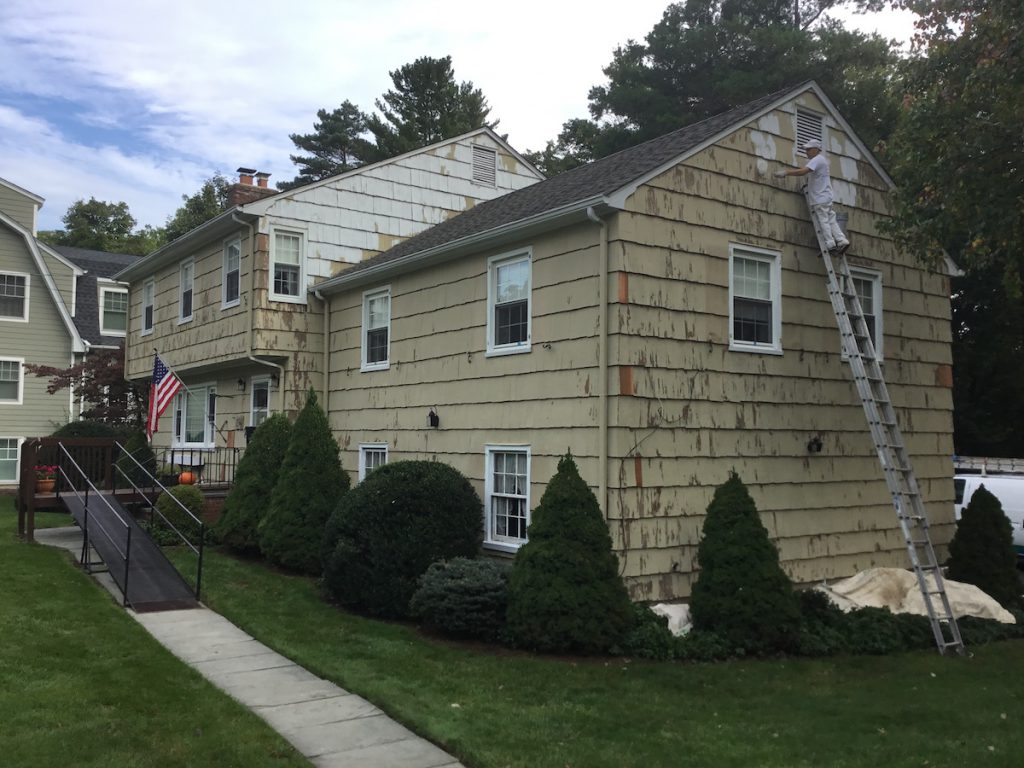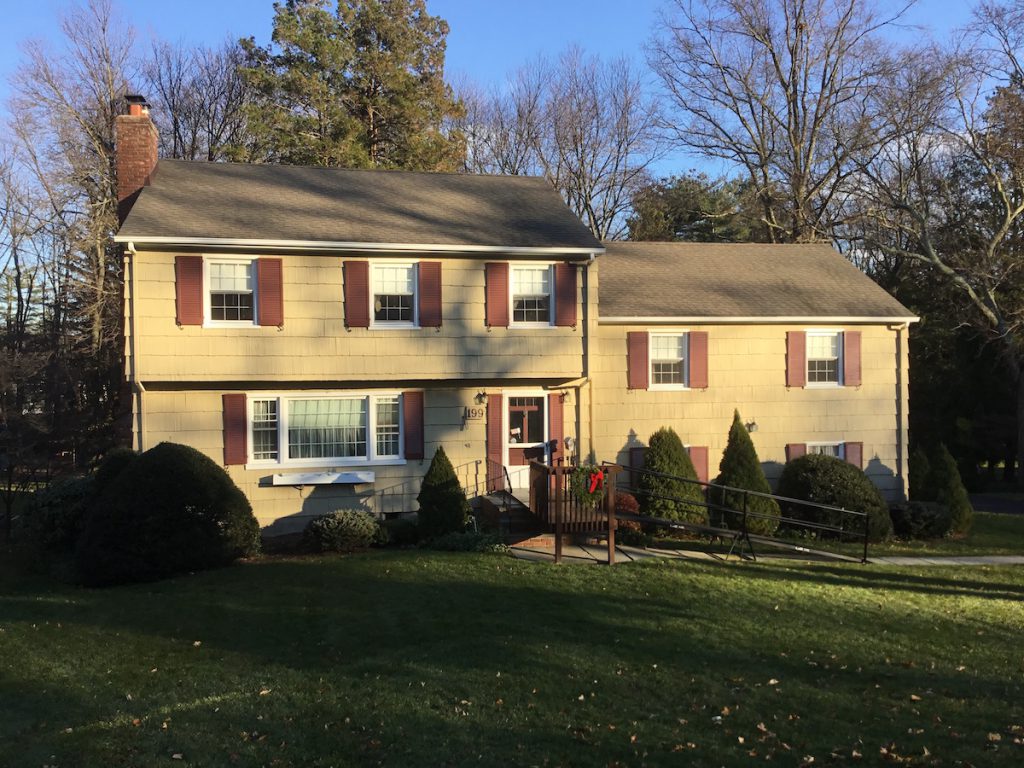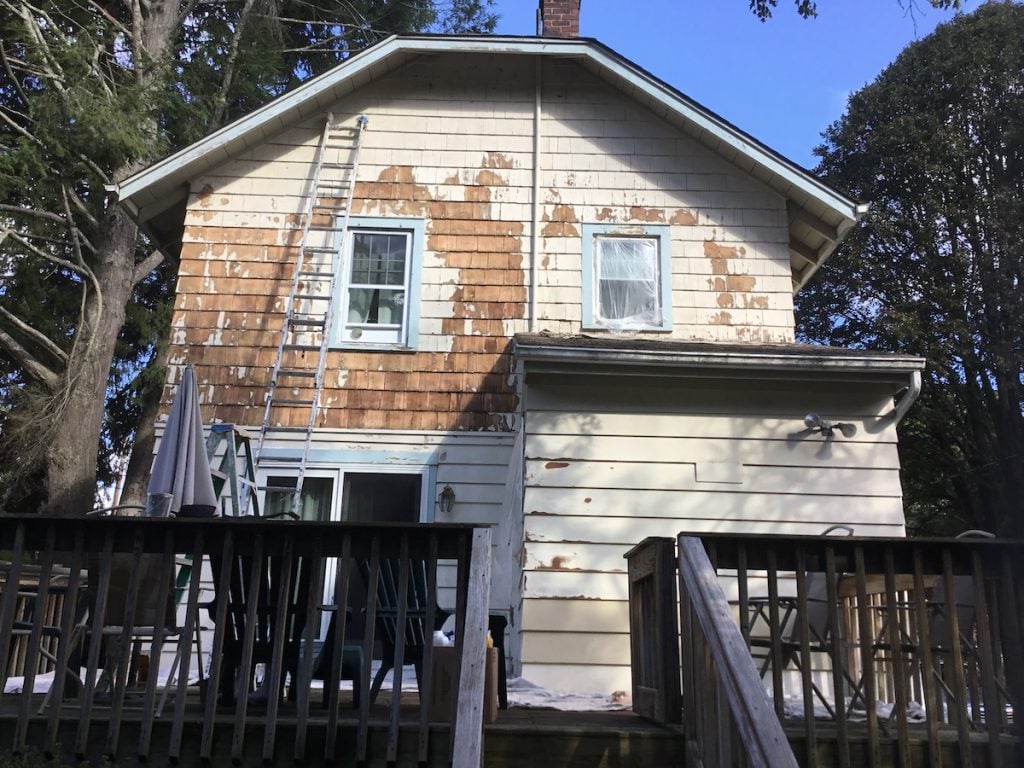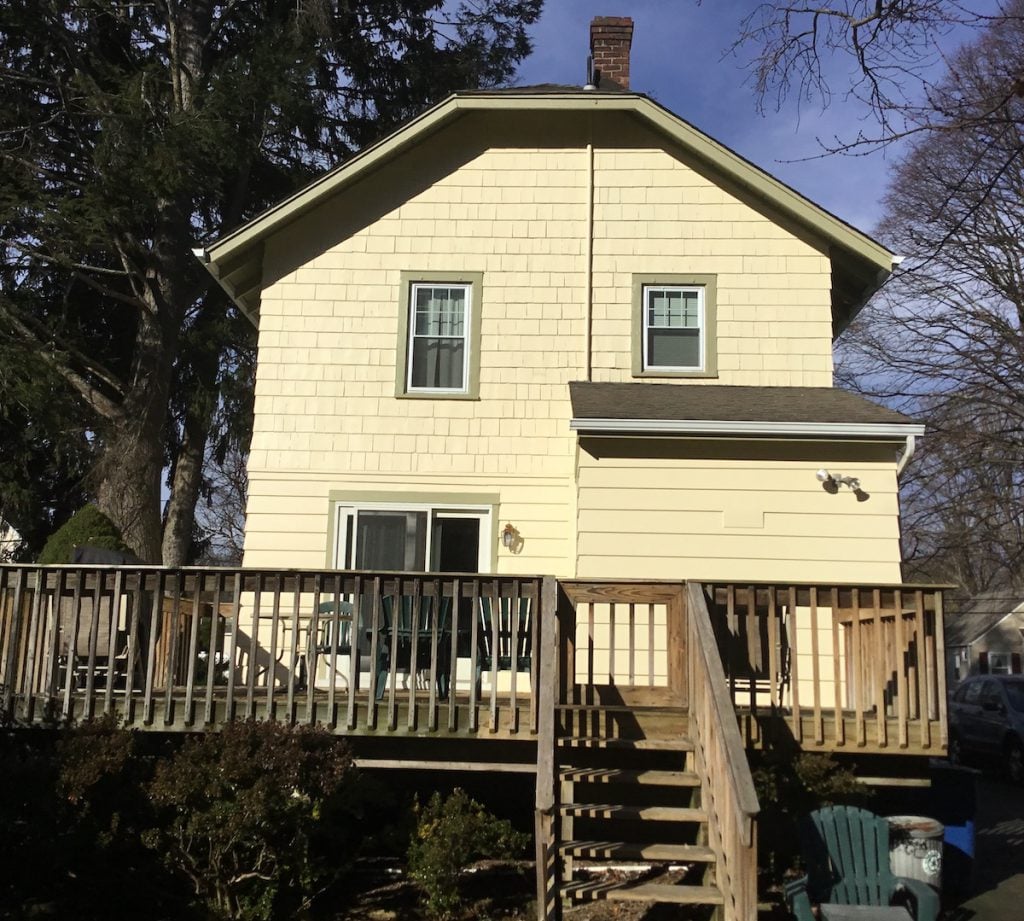 Painting Aluminum Siding
Since aluminum siding comes finished from the factory it should last a long time without needing to be repainted. However, over time it may start to chalk and fade. When this happens, we can repaint it to any color you wish. First we powerwash the home thoroughly. We will add a bonding primer to the first coat of paint, such as E-B Emulsa Bond. Once dry, we will apply another coat of paint without the additive.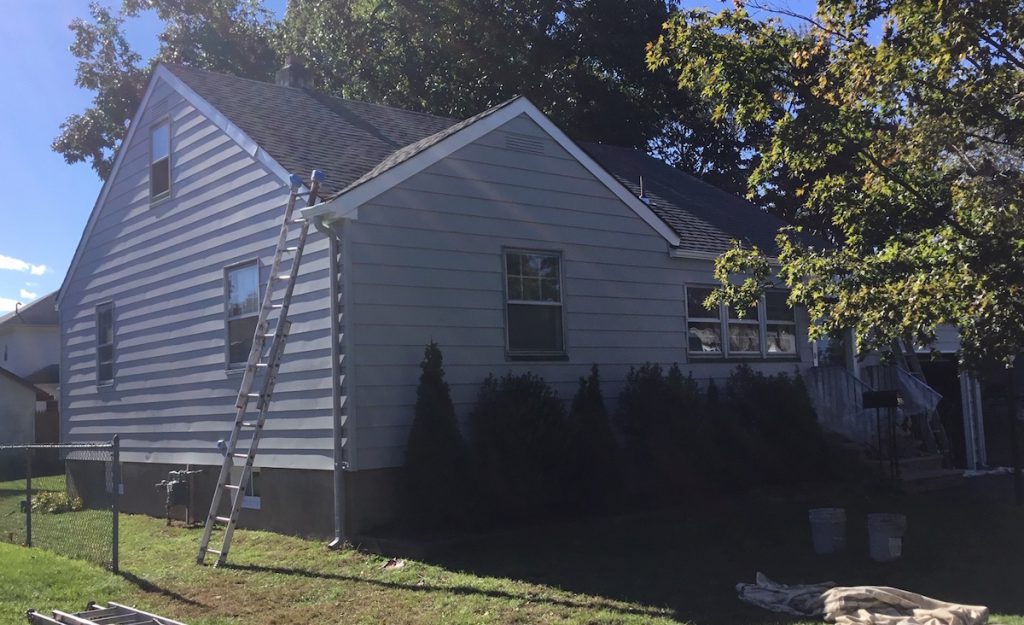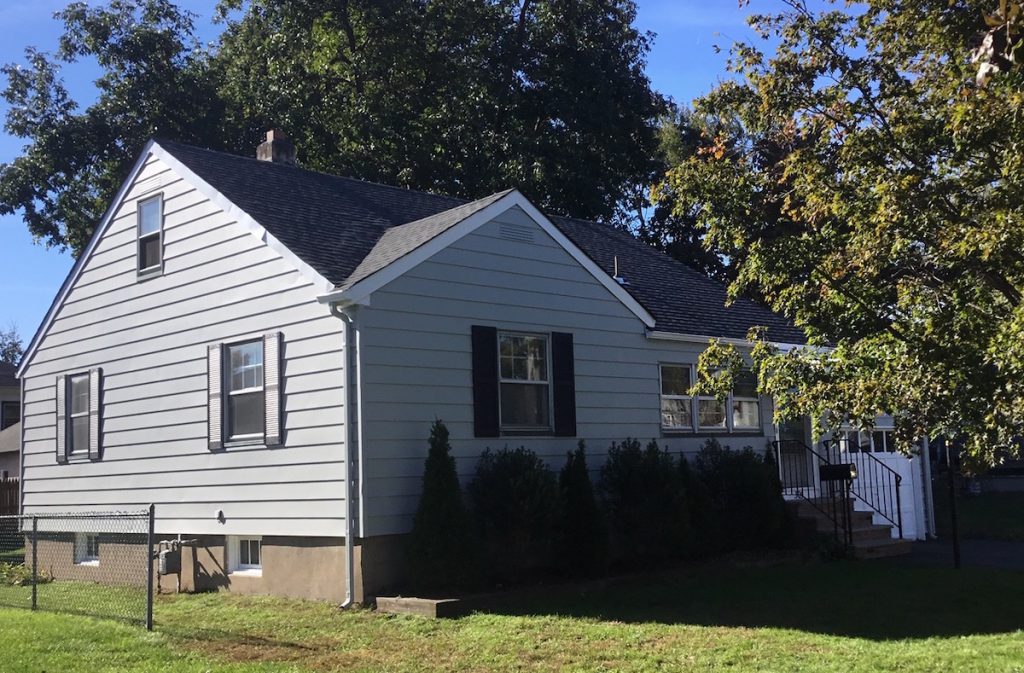 Painting Hardie Siding
Hardie siding is a fiber cement material that comes in planks, shingles, and vertical siding options. HardiePlank Lap siding is very popular, and is being used on new construction homes, as well as for siding replacement projects. While you can opt to have Hardie siding painted in the factory, the standard product arrives primed for on-site painting. Monk's carpenters can install Hardie siding. Monk's painters will then paint the siding by hand, applying two coats of premium exterior paint to the boards or shingles.