What Exactly Is a Fake, or Faux Backlit Window?
Fake backlit windows are decorative features with the purpose of giving a room the feeling of natural light. Faux backlit windows are typically added to basements or enclosed rooms that don't have regular windows that open to the outdoors. Backlit windows can closely mimic a "real window", or they can feature images that provide beautiful faux views of nature. Faux backlit windows can be recessed so it is flush with the wall like a standard window. They can also be mounted on a wall for quick installation and easy access to swap out lightbulbs or photos.
Reasons Why Faux Windows are Popular
"Bright, light and airy" are words realtors use to market homes because buyers prefer homes with lots of natural light. Windows bring in sunshine, but they also provide views of the outdoors. A windowed room provides the comfort and climate-controlled benefits of being indoors, without feeling confined.
But not all rooms can be fitted with large windows. An interior townhome, for example, lacks windows in the central rooms of the unit. Basements are notoriously dark and may only have window well windows for natural light. As more and more homeowners finish their basement to gain living space, they are looking for affordable options to bring light into their underground rooms.
This is where faux backlit windows come into the plan. These windows don't require excavation. They are relatively simple to install and can bring the benefits of sunlight or views to a room quickly and affordably.
How We Installed Faux Window Lights in This Basement
For this faux window project in a basement in Chatham, NJ, we worked within the existing window well recesses. The new homeowners intended to use their basement as a family room and play space.
The previous homeowners had added decorative shutters to give the feeling of hidden windows. We took it a step further by creating the fake backlit windows in these spaces.
Our team began the project by removing the shutters and creating a frame with a plywood backer.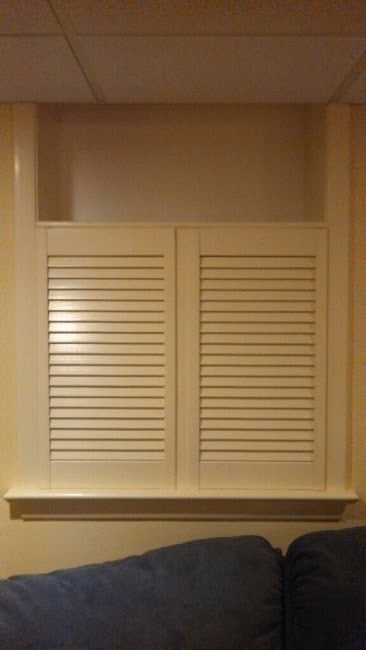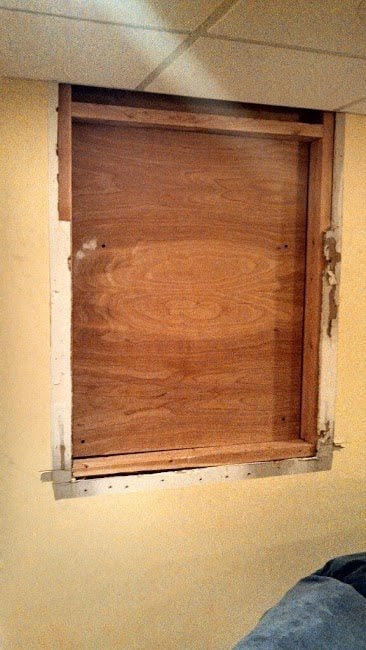 Next our team collaborated with an electrician to determine the best way to illuminate these basement windows. Together it was decided that LED lighting would be the best solution for this project. LED lighting is low voltage and does not give off much heat. Best of all, LED lights are rated to last 50,000 hours, or a decade or more of useage.
The electrician wired the LED lighting to backlight the windows while our team painted the plywood backer with a white semi-gloss paint to emphasize the illumination.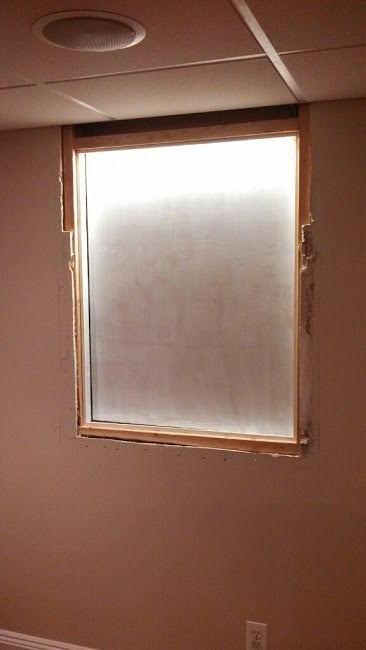 Before the faux windows were installed the lights were thoroughly tested, each running off of an independent switch. Once it was determined that the lights were working properly the windows were installed. Monk's carpenters built the grids and window framing. To give the fake sunlight a touch more realism, our team used frosted glass to build the faux windows.
The windows and walls were painted to freshen up the space. Now it will always be sunny in this Chatham, NJ basement.
More Photos of Backlit False Windows
Just like regular windows, the customization of false backlit windows is limitless. They can be made to look as close to standard windows, with grids and latches. They can be give blinds and drapes or other window treatments.
The examples below show
faux windows in a basement media room. Nice and bright until the movie is about to start, then a simple flip of the switch knocks out any potential glare.
The middle image is in a previously windowless dining room. A backlit french door was created and given panel drapes to match the look of the room.
Lastly, a faux basement window similar to the ones we built was created. This homeowner added blinds and drapes to soften the look.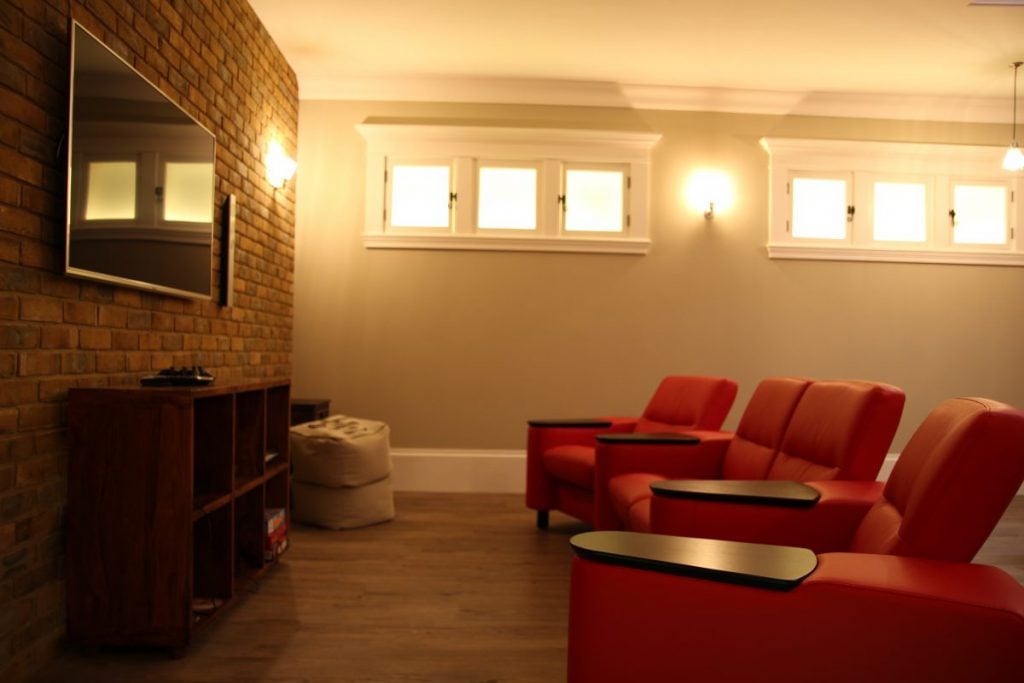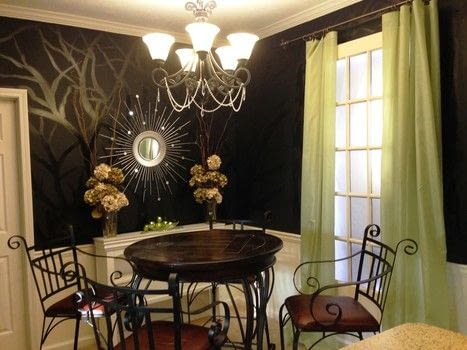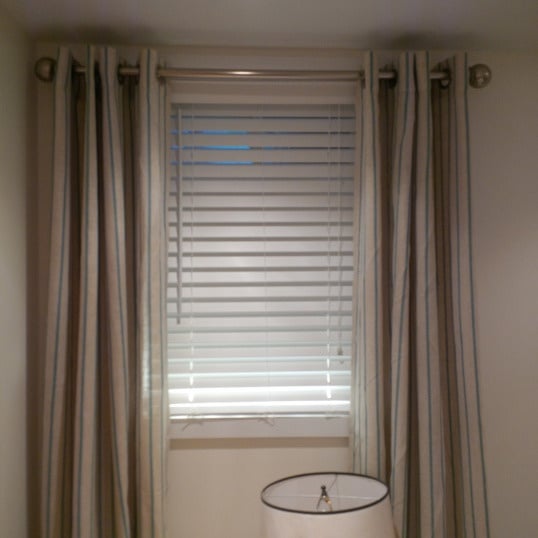 There are so many more creative ways to bring light and a "view" into a windowless room. Adding faux windows to bathrooms is a great idea. More light in a bathroom is always good, and there's never a concern about privacy with a faux window.
Additionally, adding a backlit picture of a nature scene adds color, light, and a bit of the outdoors. Plus, the images can be swapped out to reflect the season or just for a change of scenery (pun intended).