The kitchen. It's the heart of the home. It's where your family life happens. Arguably, the results of a kitchen remodel are the most exciting and most appreciated of any home improvement project.
On the flip side, a kitchen remodel is probably the most disruptive and inconvenient of any home improvement project. In addition to understanding and accepting this fact, there are many ways that you can minimize the pain points of a kitchen remodel.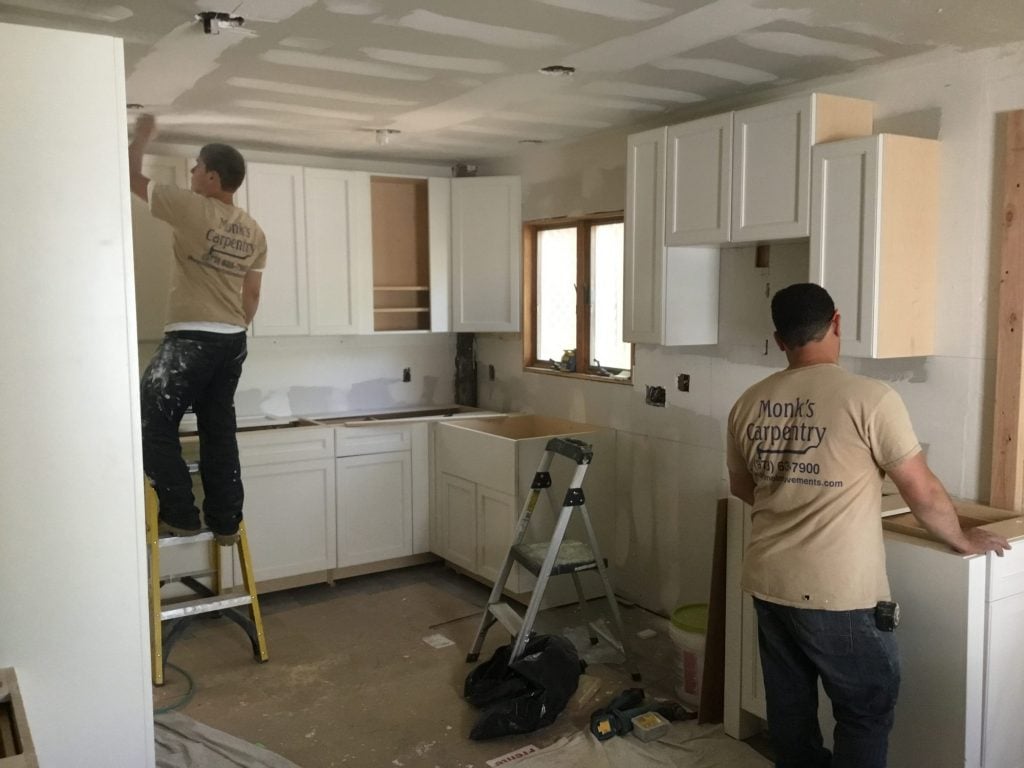 Tips to surviving your kitchen remodel
Help Minimize Your Timeline. This is critical and you are in total control. Before any demolition begins, make sure that all your materials are on-site. With the exception of the countertop, everything you will need for your remodel should be at your house. Open all the boxes, take inventory and inspect everything. If something is missing or damaged, get it ordered or replaced immediately. Some items take 6-8 weeks to arrive. It's better to postpone the project at the start, when you have your current kitchen intact.
Set Up a Kitchenette. Find a space in your home where you can set up a makeshift kitchen. If possible, move your refrigerator, microwave, toaster oven and coffee maker here. Set up a work top so you can prepare food. Purchase some paper plates, cups and cutlery. If you can cook and freeze meals in advance, they will make for some nice microwaved "home cooking" when you really need it.
Get the Family Involved. Dealing with children during the kitchen remodel can be the most stressful of all. Allow kids to have some control during this chaotic time. Let kids pick where you'll be getting takeout. Once you've narrowed down your paint colors, let kids vote to decide the winner. Have them choose their favorite artwork to frame and hang in the new kitchen.
Plan a Getaway. Perhaps now is a good time to finally make that trip to visit Aunt Ethel. Or, maybe you can plan your family vacation during the remodel. Trips, even short ones, can give you a little break. Plus, you'll be excited by all the progress that was made while you were away.
Expect the Unexpected. The most real thing about those home reality shows is how they run into an unexpected problem during every project. It's going to happen. Prepare yourself for a setback or two during the process. Chances are your contractor has dealt with it before and has a solution.
Be Accessible. Even if you plan to be away during some of your remodel, make sure that your contractor can reach you. The faster you can answer his questions, the faster the work will go.
Deal With the Dust. Even with the cleanest crew and sealed plastic draping, dust will find its way to other parts of your home. Depending on your tolerance level, prepare to vacuum and dust regularly. Another option is to budget for cleaners to come in after the remodel.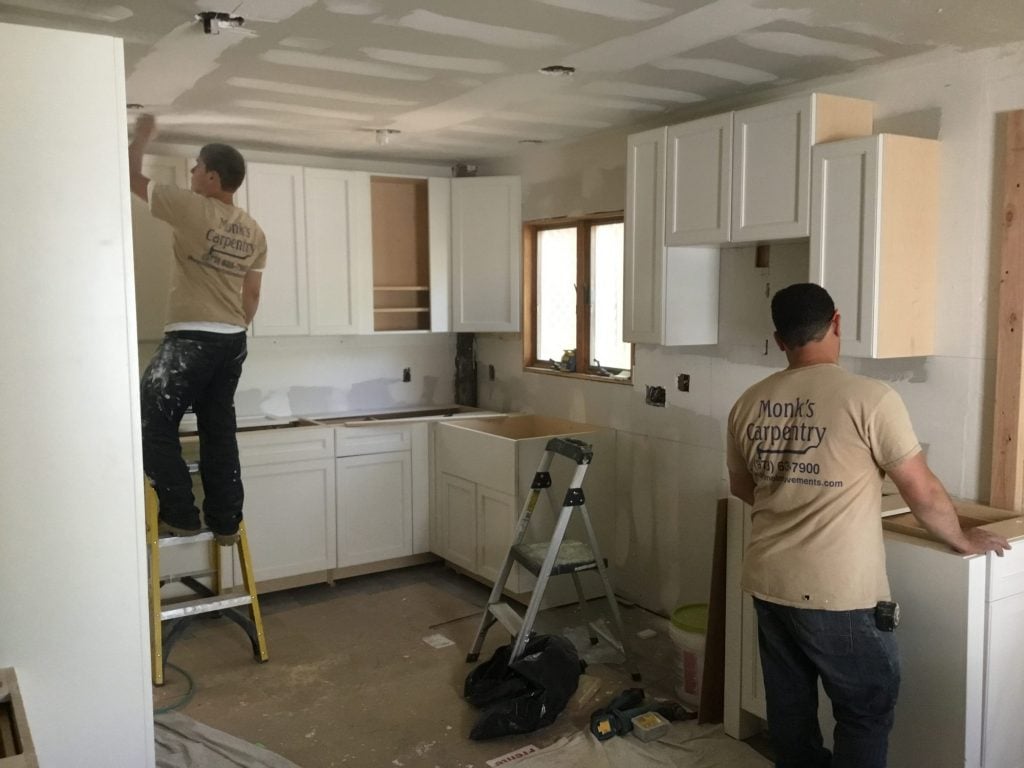 Though planning and living through a kitchen remodel seems daunting, it will be so very much worth it in the end. You'll enjoy your new kitchen every day, from the time you have your morning coffee until you sneak your late night snack. With a little planning, flexibility, and mental preparedness, you'll easily survive your kitchen remodel.