If the exterior of your home is in need of repair, or if you are looking to make an upgrade, Monk's carpenters can help.
We can replace rotten trim, as well as install new decorative window trim. We can build you a new portico over your front door to provide a beautiful and functional addition.
Monk's carpenters can build new wood and composite decks. We can also power wash, stain and reface existing structures.
Just let us know what you're looking for and Monk's will take care of the rest. Monk's will provide you with a written estimate on the spot for most projects. For larger jobs like new brand decks and porticos, we will draw up plans and present them to you along with the estimate shortly afterward.
EXTERIOR CARPENTRY WESTFIELD NJ GALLERY
Here are some exterior carpentry projects we completed in the Westfield NJ area: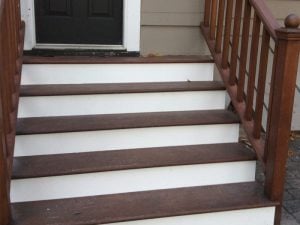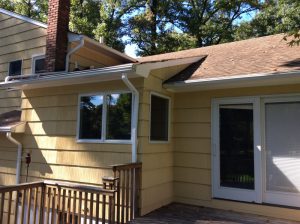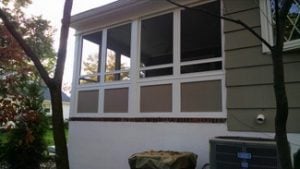 If you'd like your carpentry project painted, Monk's Home Improvements of Westfield, NJ can take care of that for you. Jason will coordinate his painting team to start as soon as the carpentry is complete. You will be delivered a finished carpentry project, complete with painting. No gaps in work days, no coordinating, no hassle. Monk's makes it easy.
Call the Monk's office and schedule your appointment for a free estimate with Jason Solomon. Estimate appointments are provided Tuesday through Saturday, on the hour. We'd love to help you with your Westfield exterior carpentry project!
Monk's Home Improvements Westfield, New Jersey 07090
Serving: Mountainside, NJ * Scotch Plains, NJ * Fanwood, NJ * Springfield, NJ