Scope of work: Exterior Painting
Location: Chatham, NJ 07928
Timeline: 6 days
In less than one week Monk's Home Improvements made drastic changes to this home's exterior.  A full exterior paint job, and some exterior carpentry repairs made this Main Street business look as good as new.
Rotting exteriors are a common problem when exterior features are made of wood.  This is why our team of carpenters suggests replacing wooden trim with new composite pieces.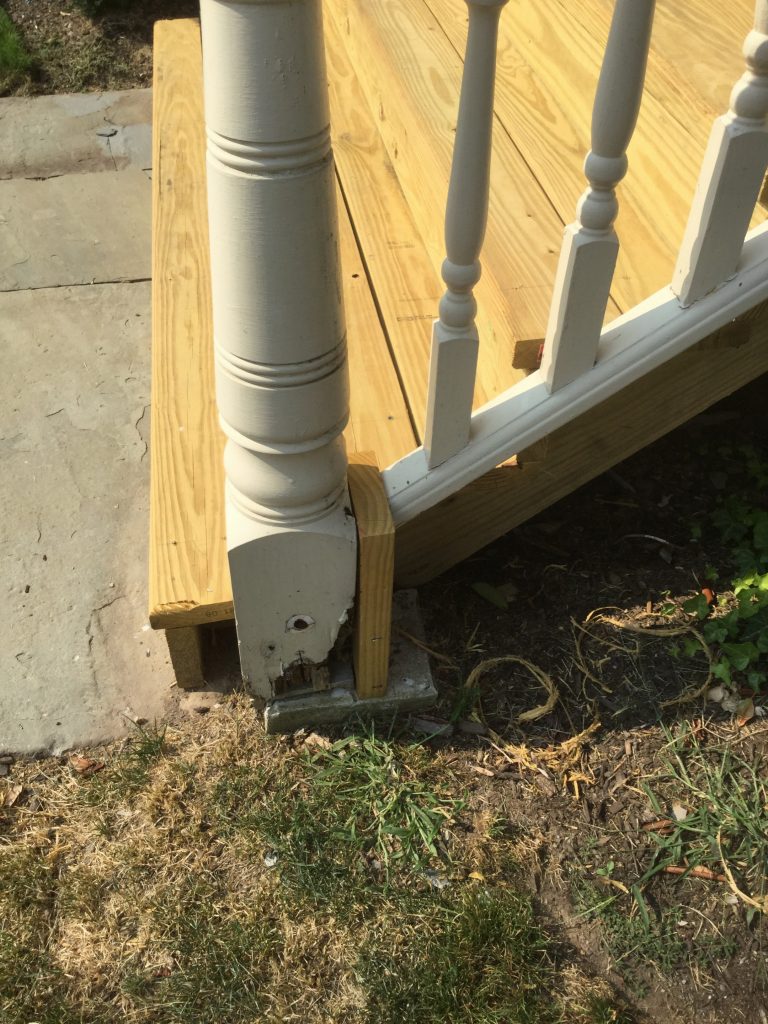 Composite materials, such as Azek, are moisture resistant.  This means that they will not deteriorate when exposed to the elements in the same way that wood will.  Our team replaced two rotted exterior posts with two brand new composite posts.
The home's rotting crown molding around the gutters was replaced as well.  Our team carefully studied the design of the original molding and built new molding to match exactly.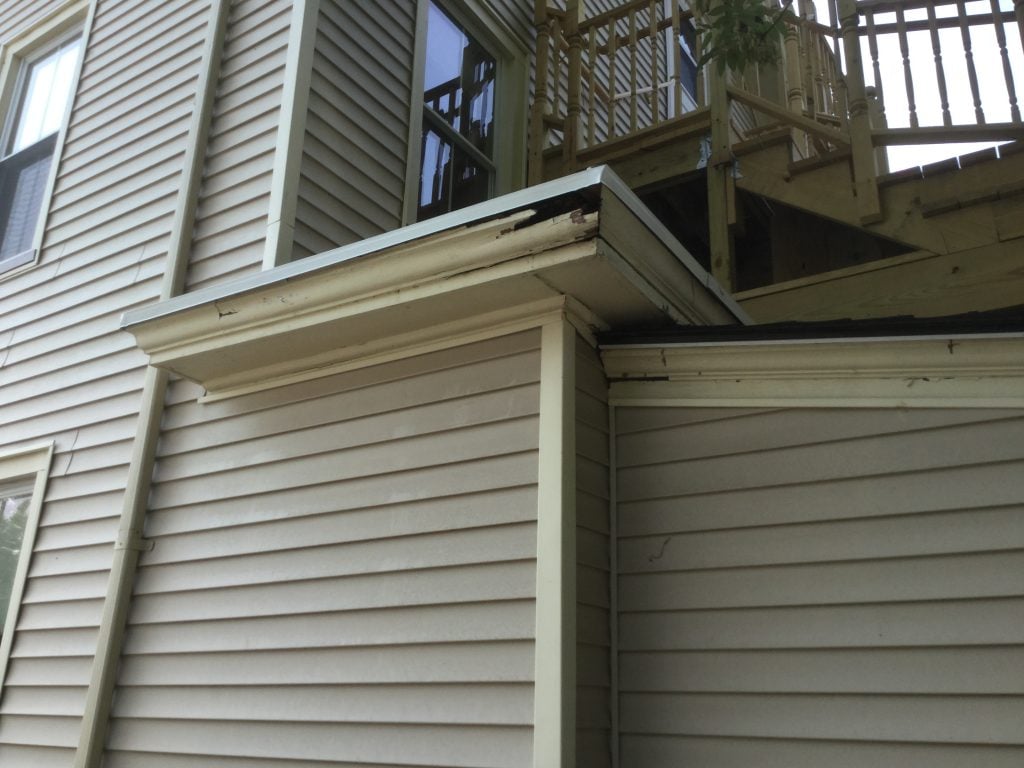 Our team of painters skillfully painted all of the home's trim, fascia, and soffits.  The siding of this home was vinyl and therefore did not need to be painted.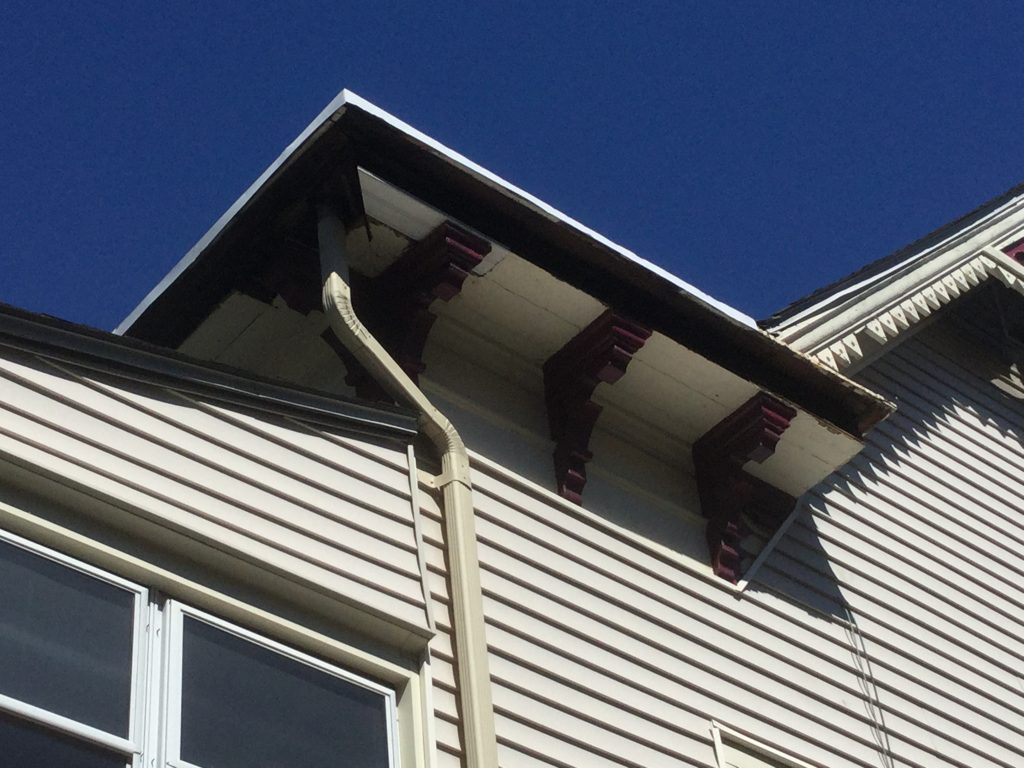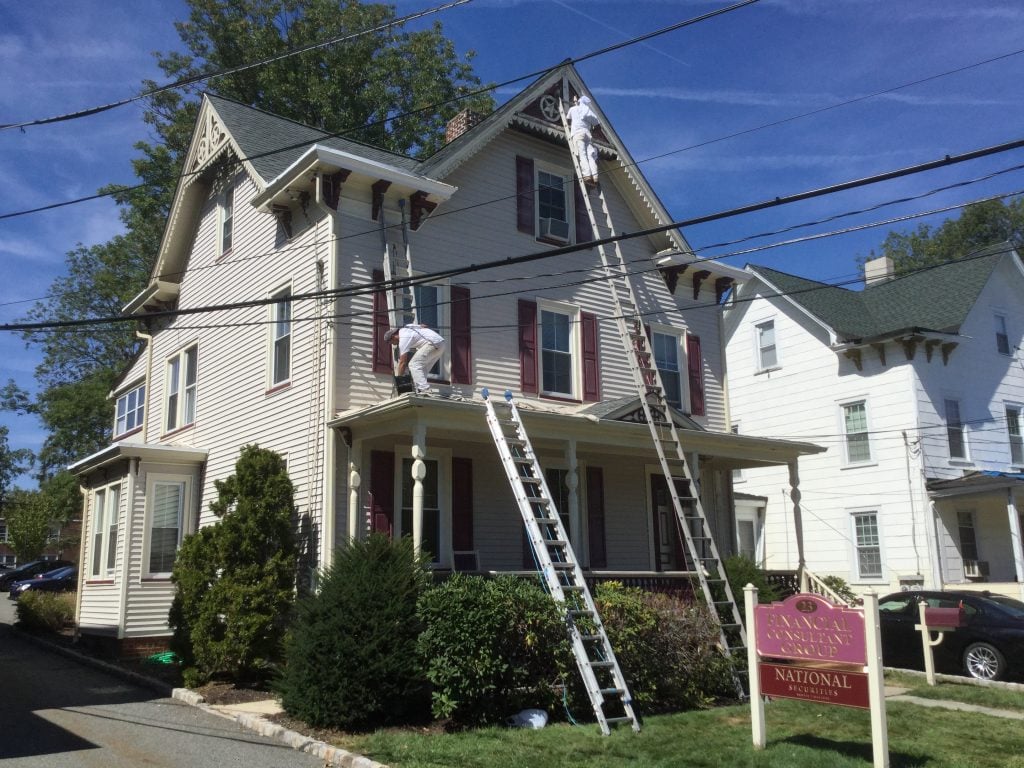 In only a handful of days, our team at Monk's had transformed this home's exterior.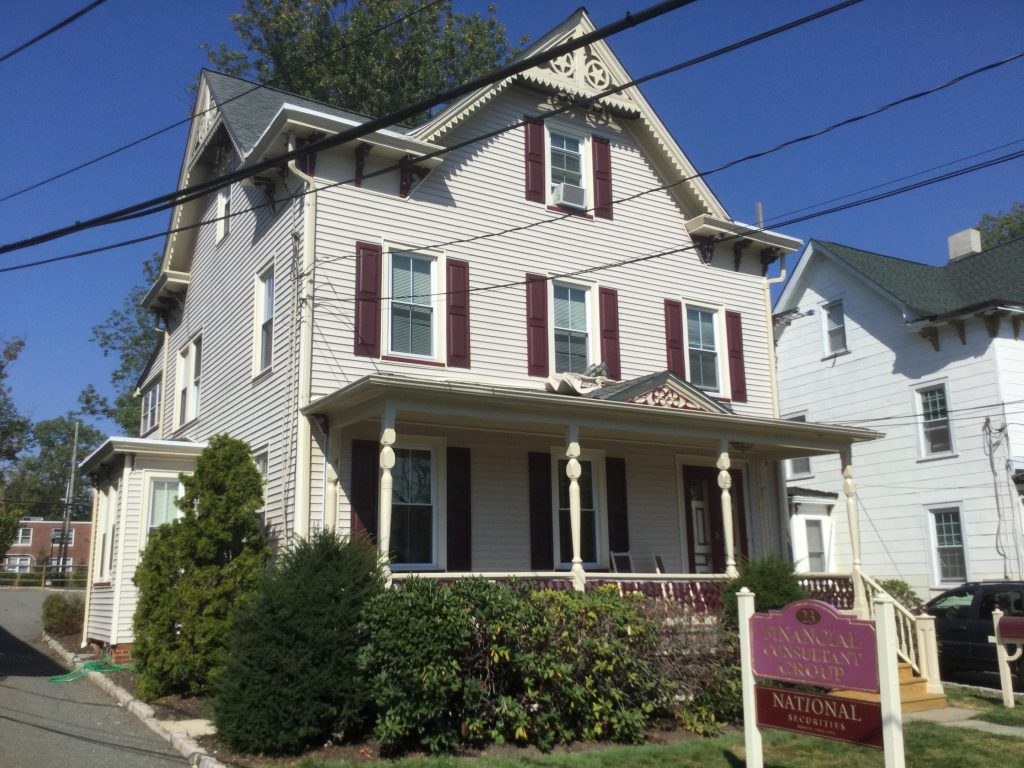 More Exterior Painting
To see other exterior painting projects by our team take a look at our exterior painting portfolio.
If you would like to see more projects by us, check out this sanding and painting project this exterior painting project or this historic home exterior painting by Monk's.
If you are considering an exterior painting project for your home we would like the opportunity to tell you why we think we are the best exterior painting contractor in Chatham, NJ 07928.