Monk's Home Improvements has been painting and repairing homes in New Vernon NJ since 2007. We've grown to include additional home improvement services like custom closets and kitchen remodels, but painting remains the core of our business. We pride ourselves in delivering you a painting or carpentry job that you'll enjoy for years to come. In fact, we guarantee it.
New Vernon NJ Painters & Carpenters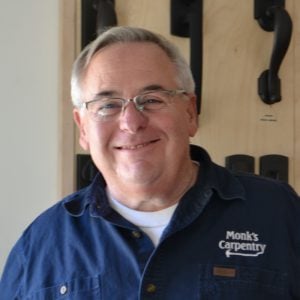 Angelo Santoro manages all of the Monk's Home Improvements projects for New Vernon NJ and Harding Township NJ.
Angelo has an extensive background in construction and remodeling. His customers come back again and again because he is knowledgeable and reliable.
Angelo lives in Green Village. He looks forward to discussing your interior painting, exterior painting or carpentry project with you.
Call to schedule an appointment for a free estimate with Angelo. He will tell you why we are the best painters and carpenters in New Vernon NJ!
Monk's Painting Projects Will Deliver You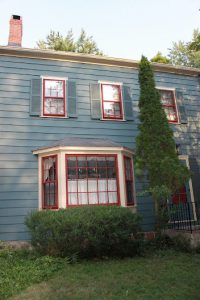 A written, itemized, free estimate reviewed during your first meeting
Qualified, seasoned professional painters
Proper wall and surface preparation; we do more then just spackle
Careful protection for your furniture, floors and cabinetry
A crew who works for a full day, every day until your job is done
Benjamin-Moore or Sherwin-Williams products
Satisfaction Guarantee
Daily clean up
Licensed and Insured in the state of NJ
Removal of all loose paint, even if that means removing 95% of the paint from the siding.
Two top coats of paint. One simply isn't enough.
For cedar houses with lots of bare wood, we apply a 2nd coat of oil based primer to prevent staining.
We can paint kitchen cabinets, railings, trim, cedar shingles, fences, decks, sheds and more!
Monk's Carpentry Projects May Include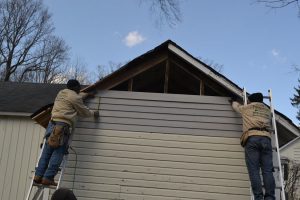 Exterior Trim Replacement
Window & Door Installation
Decks – Wood or Wood Composite
Custom Closets & Storage
Wainscoting & Crown Molding
Bookshelves & Built-Ins
Call 973-635-7900 today to schedule an appointment with Angelo to discuss your painting or carpentry needs.