Monk's – Westfield, NJ Painters & Carpenters
We've been painting and repairing homes in and around Westfield, NJ since 2007. We've grown to include additional home improvement services, but painting and carpentry is the core of our business. We know the correct way to prepare a space and the best paint products and materials to use to deliver a painting or carpentry job that you'll enjoy for years to come. Your satisfaction is guaranteed.
Serving Westfield, NJ and Surrounding Area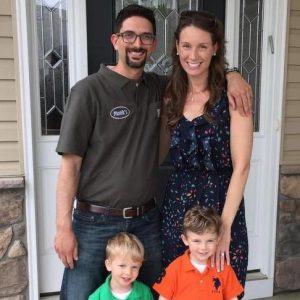 Jason Solomon, Scotch Plains resident and Estimator at Monk's Home Improvements, looks forward to discussing your carpentry, interior painting or exterior painting project with you. Call 973-635-7900 to schedule an appointment for a free, written, on-the-spot estimate with Jason Solomon. Jason will tell you why we are the best painters in Westfield NJ!
Jason also services the surrounding Westfield area including:
Garwood
Scotch Plains
Fanwood
Interior Painting projects may include your standard walls and trim, as well as kitchen cabinet painting, railings and built-ins.
Exterior Painting may include trim, cedar shingles, decks, fences, sheds, barns and other outdoor structures. We've painted pool houses, historic homes and local businesses.
A Monk's painting or carpentry project provides: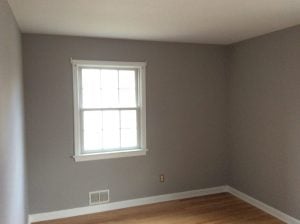 An on-the-spot, itemized estimate. Always free of charge.
Proper wall and surface preparation to ensure paint adherence
Protection for your furnishings, floors, and interior space
EPA-Lead safe certified, professional painters
Crews who are there every day until the job is completed
Satisfaction guarantee
Cleaning up before we leave, every day
Only the best products are used – Benjamin-Moore, Sherwin-Williams
Fully licensed and insured in New Jersey
Dustless floor sanding and refinishing available
We also offer new windows or doors installation before painting
We remove all loose paint, up to 95% of the paint from the siding.

Full Cedar Shake Sanding in Westfield NJ

Clean the house with a powerwash and rinse off any dust from the sanding.
Prime with a top-quality primer from Sherwin-Williams or Benjamin-Moore.
Apply a second coat of oil-based primer on cedar shakes to prevent the cedar from staining.
All rotten wood should be removed and replaced with Azek composite.
We caulk all seams and corners with high-quality latex caulk.
For painting, we use Duration Paint from Sherwin-Williams or Aura Paint from Benjamin-Moore.
Monk's ALWAYS gives a house two topcoats of paint. This is very important to create a lasting paint project!
Call 973-635-7900 today to schedule an appointment with Jason to discuss your painting needs.