Project Info
Location: Madison, NJ
Scope of Work: Interior Carpentry, Interior Painting
This home had a finished basement with paneled walls, flooring, and half bath and kitchenette. But it wasn't usable. We removed water damage, disassembled the old kitchen and bath and updated the space.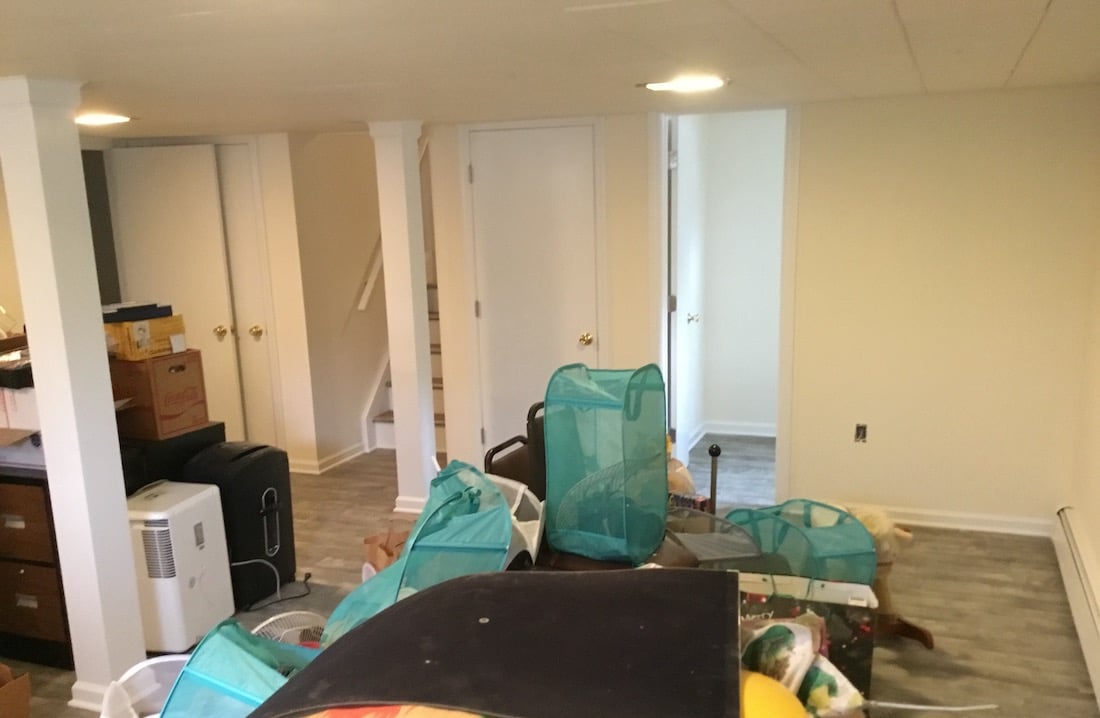 Monk's Method
Firstly, we provided a basement clean up. This included demolishing the extremely dated kitchen and bathroom. Since the basement would be primarily used for storage, the homeowners elected not to replace them. Afterward, the dated and water damaged paneling was removed. We also ripped up the flooring.
New electric was put in to bring the living space up to code. We then applied a sealer to the cement block foundation. This will help to prevent future water damage.
Carpenters then reframed the room, including a designated utility room. Then we hung new drywall. Afterward, we installed new baseboard trim and window trim. The support columns were also boxed out with new material.
Additionally, five new interior doors were added to the basement. Luxury vinyl tile flooring planks were installed throughout. Also, the bathroom sink was replaced with a new, fully-functioning utility sink.
Lastly, we completed the project by painting the new walls and trim.
In just two weeks we provided a basement clean up and updating project.
Learn more
Monk's can help with any home remodeling project. For instance, we provide carpentry, floor refinishing and installation, kitchen and bathroom remodeling, windows and doors. In addition, we provide services from layout and design through to installation. See more of our basement remodeling projects in our photo gallery.
Call 973-635-7900 to schedule an appointment to discuss your basement finishing project.