Project Info
Location: Florham Park, NJ
Scope of work: Kitchen Installation, Tile Backsplash Installation, Tile Floor Installation
Our team at Monk's installed an entire kitchen in the basement of this home. With an elderly parent living in this home's basement, the homeowners wanted to outfit it with a kitchenette to give her a complete apartment of her own.
Our team at Monk's includes a variety of skilled designers. These designers surveyed the space and perfectly designed this unique basement kitchen to meet the homeowner's needs.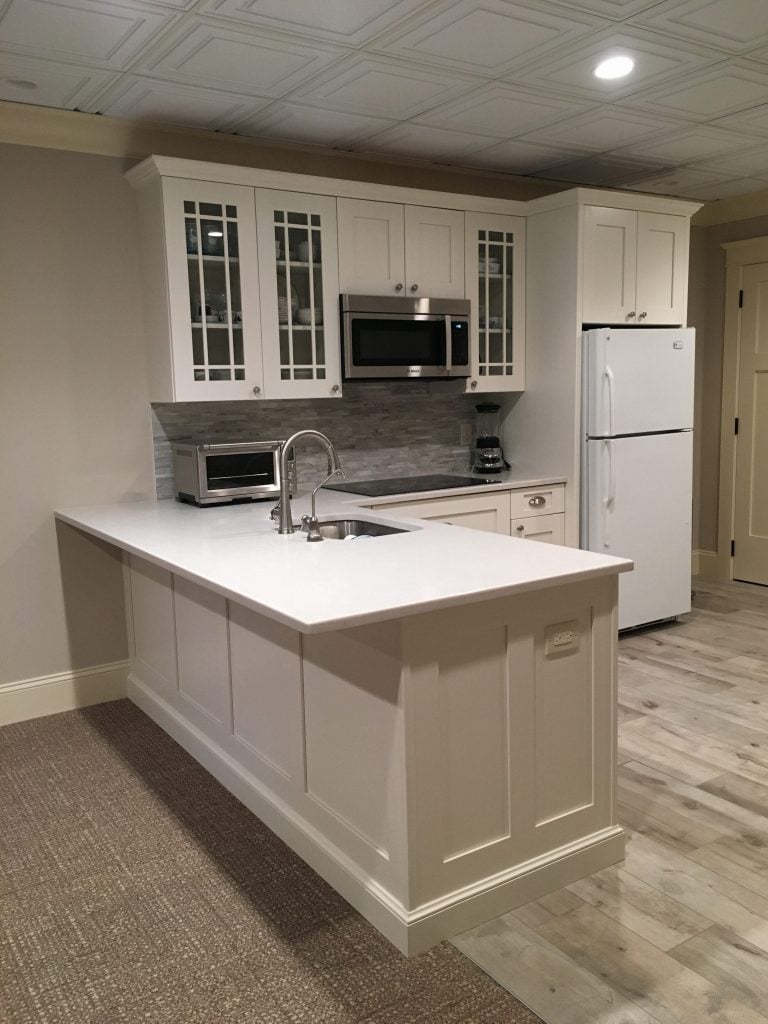 Monk's Method
All materials were purchased in our Monk's showroom. A section of carpet was removed and replaced with new porcelain plank tile. This unique tile actually has the look of wood rather than traditional tile.
All new cabinetry was installed. The cabinets were made to retrofit the existing refrigerator.
Quartz countertops were installed throughout the new kitchen.
Our team of skilled workers also installed a brand new glass linear mosaic backsplash. A nicely tiled backsplash always gives a kitchen a more complete look.
In only four weeks our team had completed this unique basement kitchen installation.
Another great project by our team at Monk's!