Project Info
Location: Florham Park, NJ
Scope of Work: Interior carpentry, interior painting
While the majority of our work is "home" improvements, we also serve local businesses with painting, carpentry and remodeling services. This Florham Park, NJ pediatrician's office had a make-shift reception desk. We built them a new multi-level desk that suits the space and is perfect for welcoming patients.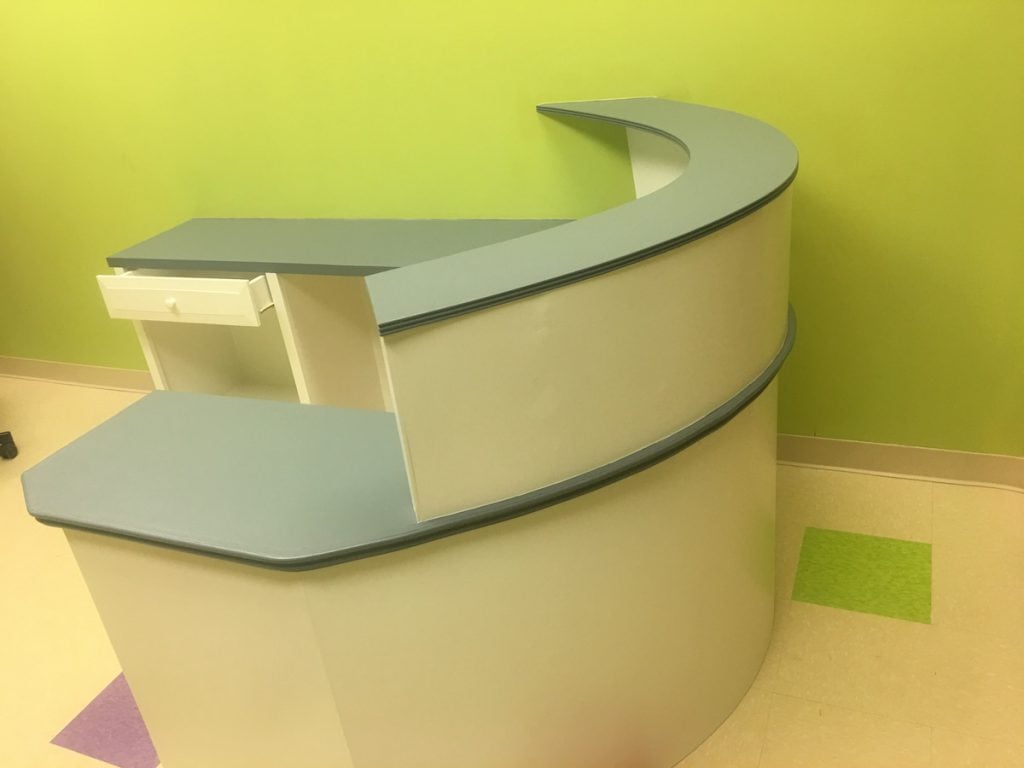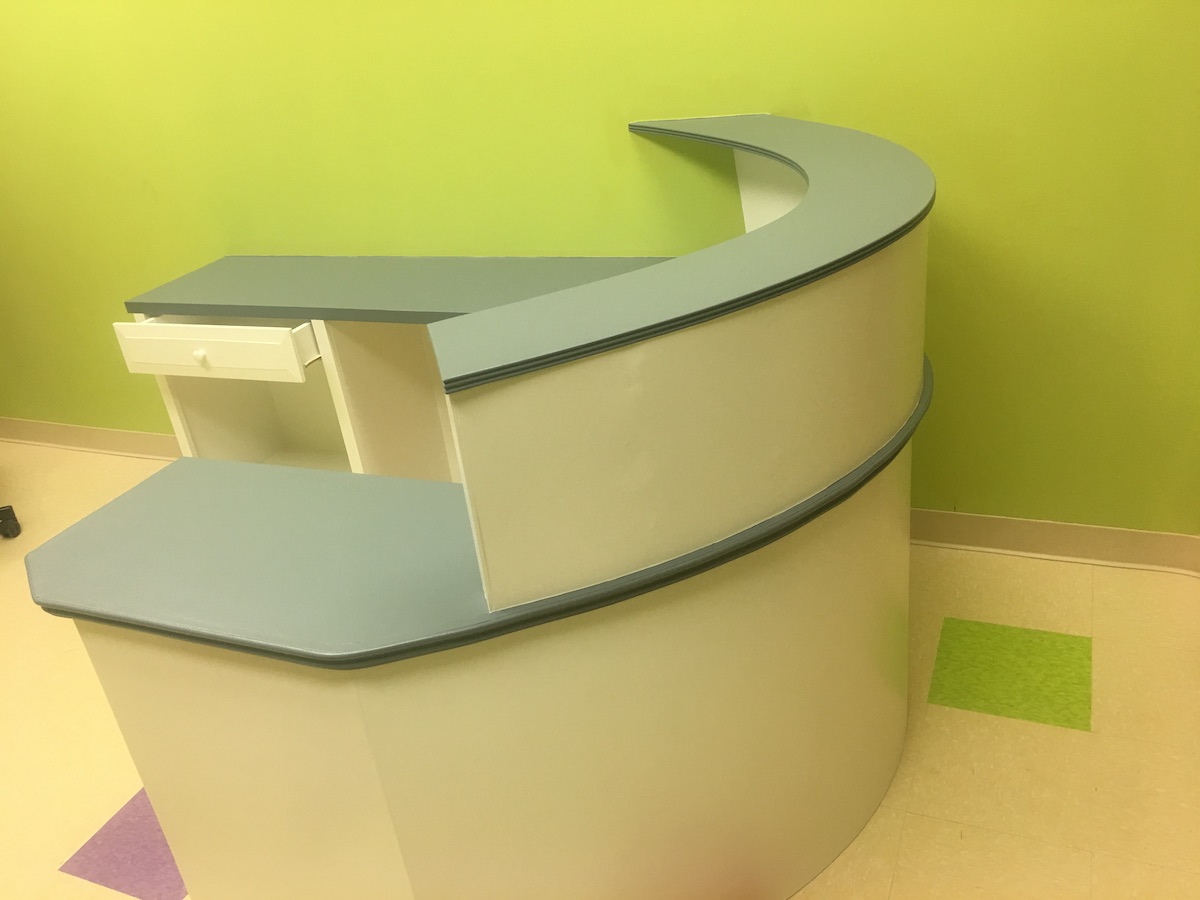 Rounded Reception Desk
First, the Estimator drew a sketch of the desk which included the requested shelf and drawer placement. At the job start, the Foremen cleared the room and took a second set of measurements. He created a shopping list for the lumber yard.
The carpenters got to work building the bespoke desk. The carpenters built the desk in sections so they could cut the wood could outdoors. Then, they would assemble the components inside. Once all of the sections were assembled, the carpenters secured the reception desk to the wall. The carpentry work took about a day and a half.
The painters first prepped and primed the raw wood. The base of the desk was painted a couple of coats of white, and the tops were painted green.
In 3 days, this doctor's office had a new reception desk custom fit for their space.
Ready to learn how Monk's can help you?
Contact us for your free, no obligation consultation and estimate.
Call the office at 973-635-7900 OR