Project Info
Location: Madison, NJ
Scope of Work: Carpentry, Custom Built In, Interior Painting
Working with the homeowners, our team designed a custom built in that gave each family member their own space to store their belongings. The unit gave each family member a place to hang coats and bags, and a bench with a liftable seat for added storage.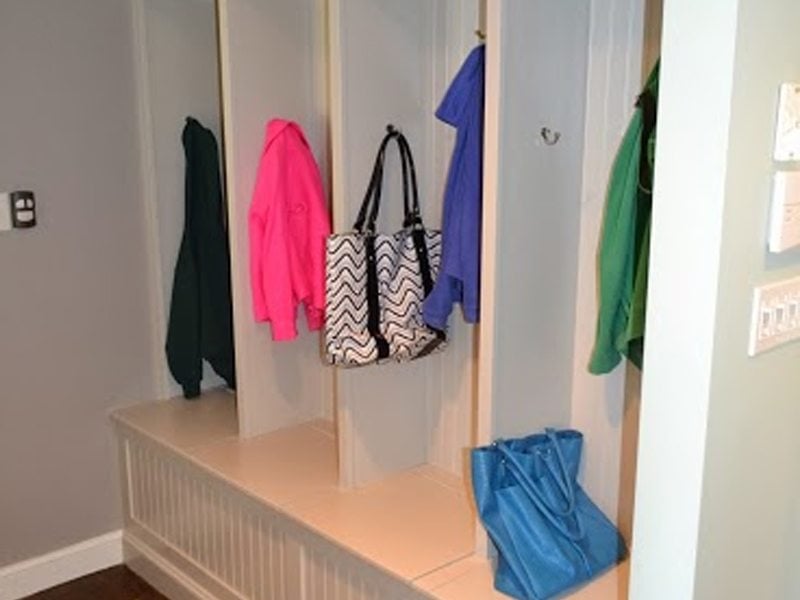 Monk's Method
Like most of our custom built in projects this piece was built out of poplar. Poplar is a great choice for projects like this because it is sturdy and looks great when painted. Once all of the carpentry work was finished, all of the nail holes were filled and the structure was given one coat of primer. Once the primer was set the entire custom built in family organizer was given two coats of oil based paint.
When this project was finished the homeowners were so happy with it that they asked our team at Monk's to create custom built ins for other parts of their home. In only three days this project was complete with some very happy homeowners!
Learn more
More Projects: Custom Built In Gallery If you are considering a carpentry project for your home we would like the opportunity to tell you why we think we are the best carpentry and custom built in contractor in Madison, NJ 07940.
To discuss your project and receive a free estimate, call 973-635-7900 today.