Project Info
Location: Randolph, NJ
Scope of Work: Custom closet installation, door installation, interior painting
The bedroom in this Randolph, NJ home featured shag carpeting, paneled walls, wallpaper, and built-in closets. As part of a more extensive update, we rebuilt and configured his and hers closets. See the changes we made that totally changed the look of this room.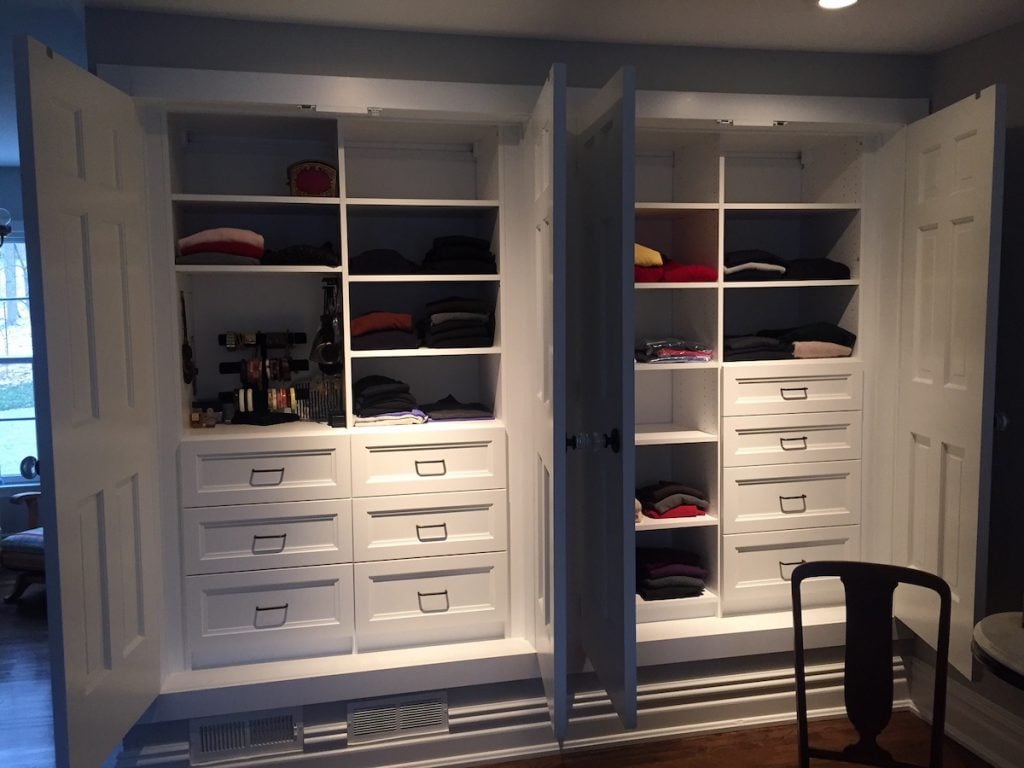 His and Hers Custom Closets
The reach-in closets for this master bedroom were uniquely situated in the room. The closets were built into the wall separating the master bathroom from the bedroom. Instead of ending on the floor, the closets were raised up to clear the ductwork and vents that are located just above the floor.
In order to avoid reconfiguring the ductwork, the homeowners asked us to use the same general footprint for the new his and hers closets. In order to do so, we needed to rebuild the closet interiors. Our crew built new, even walls. Then the closet systems were installed based on the homeowners' specifications. Her closet featured more drawers, while his closet had more open shelving.
After his and hers closets were configured, the carpenters framed the closets. Double doors were installed on each closet. Crystal knobs were added to all four doors. Lastly, decorative baseboard trim was added. We also framed out the ventilation areas.
Ready to learn how Monk's can help you?
Contact us for your free, no obligation consultation and estimate.
Call the office at 973-635-7900 OR