Project Info
Location: Madison, NJ
Scope of Work: Interior carpentry, interior painting
As part of a basement painting project, we were asked to create more storage underneath the basement stairs. Our carpenters got to work maximizing the usable space by creating under stair shelving.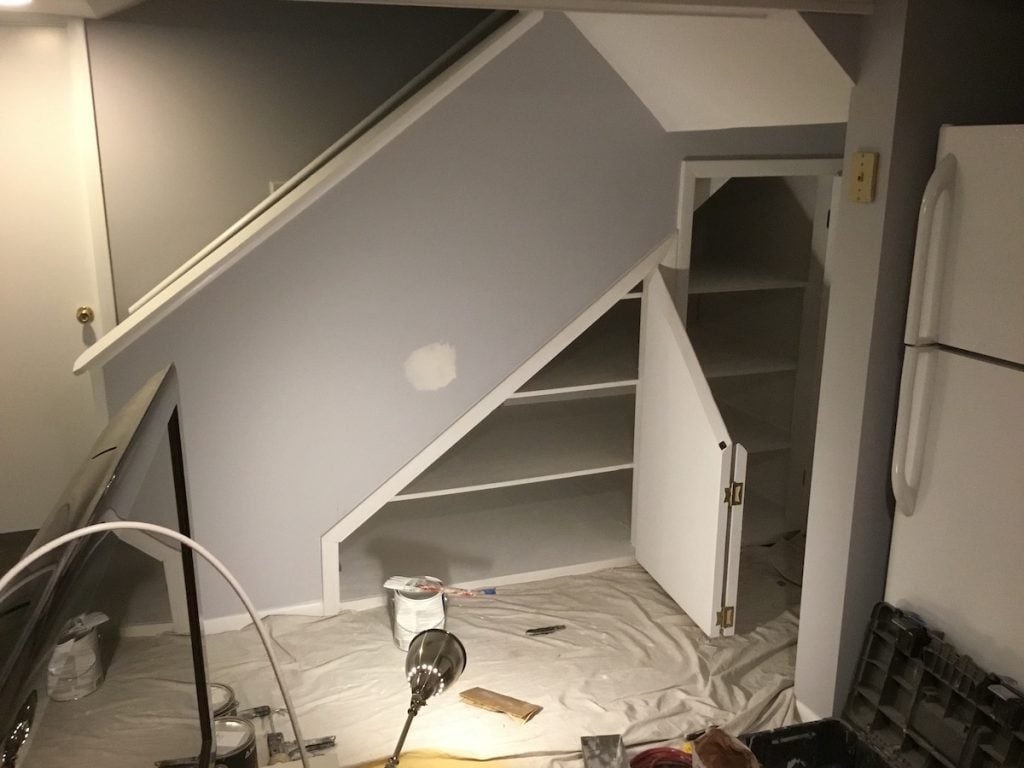 Under Stair Shelving
These basement stairs already featured a narrow section of shelving underneath them. The homeowners used their basement for a kids play area and found the shelves to be very useful. They wanted additional shelving in order to put away board games and other toys. The under stair shelving is a great way to hide clutter without giving up any square footage to new cabinetry or closets.
The carpenter cut into the drywall and opened up the area under the stairs. Keeping all supports intact, there was still lots of room to add new shelving. The carpenter installed the new shelves. Then he framed the new opening. He built a custom folding door to fit the new frame. Afterward, he added hinges and a handle and attached it to the frame.
We painted the old and new shelving a fresh white. The painters gave the rest of the basement a new look by painting the room a light blue-grey.
In just a couple of days this basement got a fresh new look and lots of added storage.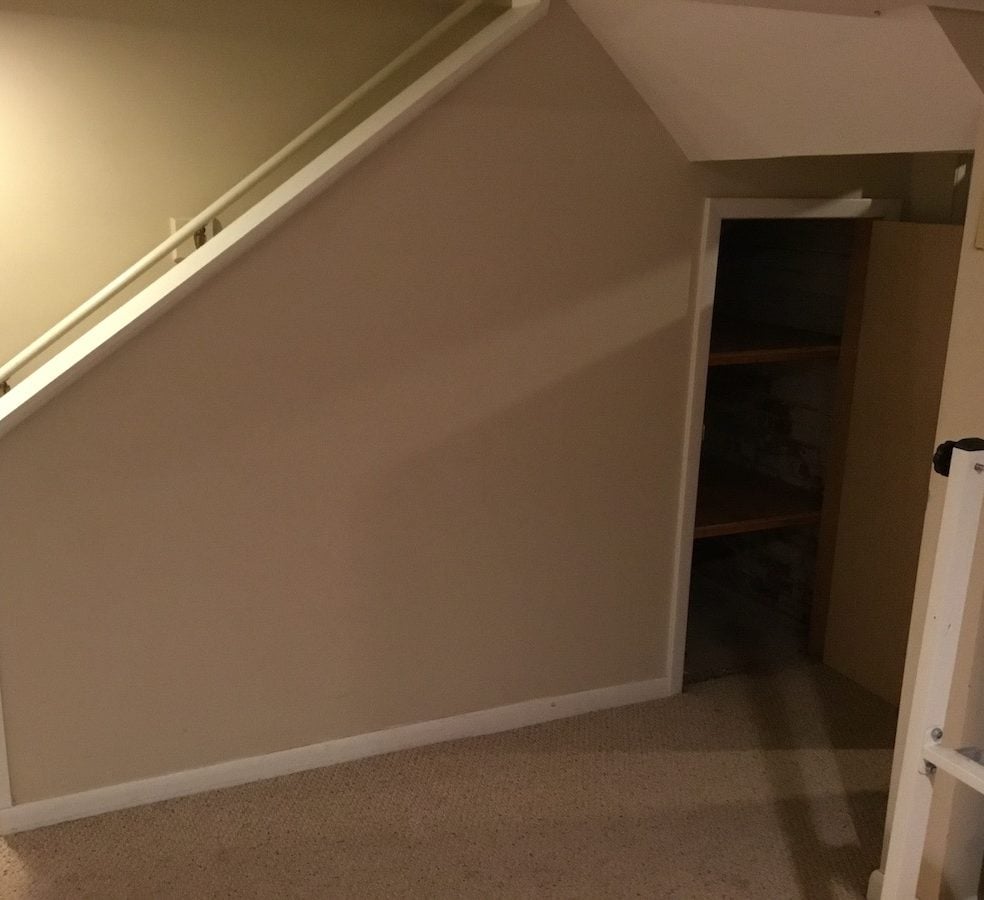 Ready to learn how Monk's can help you?
Contact us for your free, no obligation consultation and estimate.
Call the office at 973-635-7900 OR