Project Info
Location: Madison, NJ
Scope of Work: Deck repair
For this project, the homeowner chose lattice for their skirting. Using Azek and vinyl, we built composite deck skirting for the customer.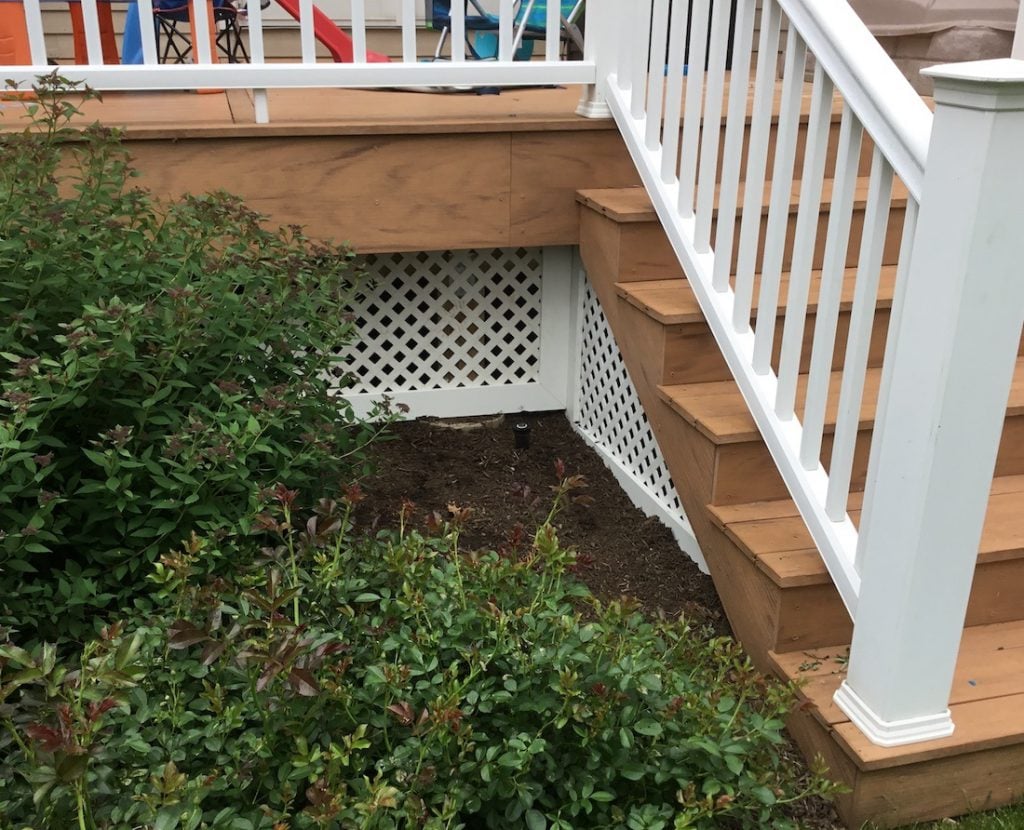 Composite Deck Skirting
Deck skirting is a purely decorative deck feature. The only purpose it serves is to create a visual barrier. It does not keep out small animals. This barrier hides the bottom of the deck, as well as anything that is stored underneath the deck. Some homeowners go entirely without deck skirting, while others use landscaping to create a natural wall. On the other hand, some deck owners use solid wood to create a totally closed-off underdeck.
We started this job like most construction projects; clearing out the old and damaged pieces. The existing lattice was made of natural wood in a diamond pattern. We removed all of these existing pieces.
We installed AZEK posts with vinyl lattice sections in between. The vinyl lattice will not warp or buckle like the wooden lattice. It will hold up better against a runaway soccer ball. It will not require painting or other maintenance except for hosing off.
We used the AZEK to section off the vinyl lattice. This composite material is also water resistant, durable and low maintenance.
In just one day we were able to build composite deck skirting for this Madison, NJ deck. It looks great!
Ready to learn how Monk's can help you?
Contact us for your free, no obligation consultation and estimate.
Call the office at 973-635-7900 OR