Project Info
Location: Florham Park, NJ
Scope of Work: Deck repair, deck staining
During a storm, a large tree fell on the deck of this Florham Park, NJ home. It caused some damage to the deck and to the roof, but fortunately, no one was injured. Monk's carpenters provided damaged deck repair. Monk's painters then stained the entire deck protecting it from the sun and rain.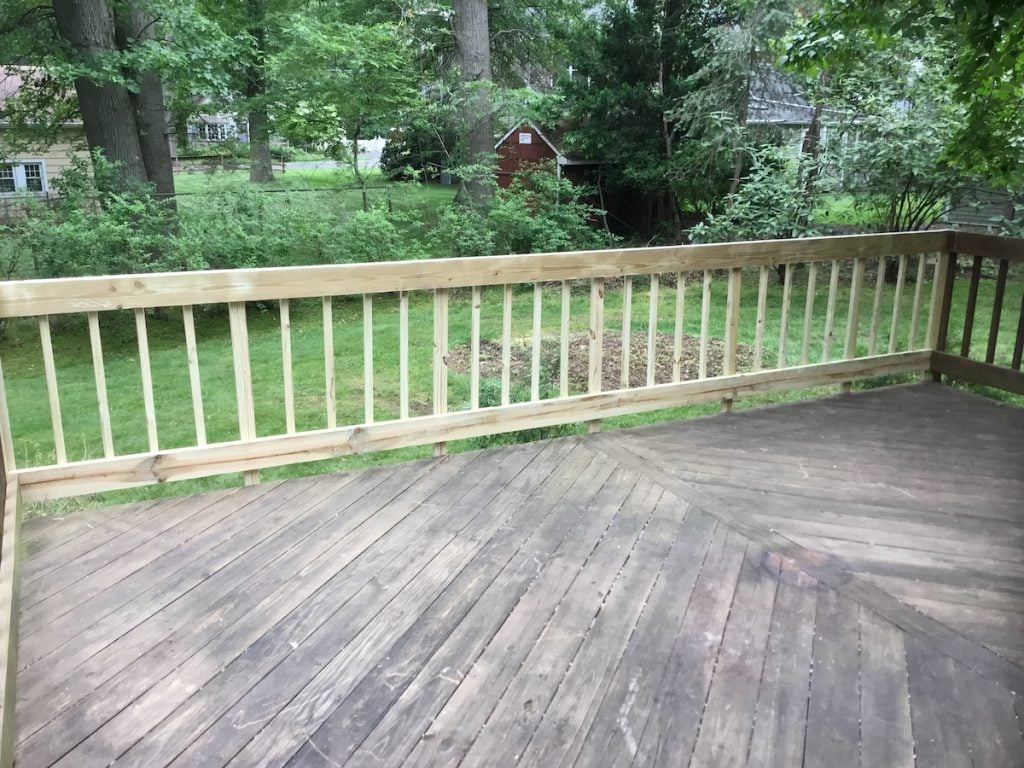 Damaged Deck Repair
Living in northern New Jersey, we are surrounded by beautiful, mature trees. However, those large trees pack a punch when they fall over. Once the weather improved, we were able to come out and repair this damaged deck. The homeowner first removed all the damaged deck furniture. We removed all the broken railings and inspected the deck for any damage that wasn't obvious. Carpenters rebuilt the damaged areas using pressure-treated wood to match the existing deck. Once the carpenters were finished, the painters got to work. The deck was lightly sanded. Then, the new wood was primed. A solid stain was then applied. The solid stain will protect the deck from sun damage. Sun damage can cause fading and splintering. This damaged deck repair project is now complete.
We also replaced a damaged storm door, too.
In just a few days this deck was looking better than ever and ready to be enjoyed.
Ready to learn how Monk's can help you?
Contact us for your free, no obligation consultation and estimate.
Call the office at 973-635-7900 OR