Project Info
Location: Mountain Lakes, NJ
Scope of Work: Deck Refacing, Carpentry
The decking floorboards were worn and partially rotted. However, the deck frame was in good condition. Therefore, we were able to simply reface this Mountain Lakes deck, instead of replacing it entirely.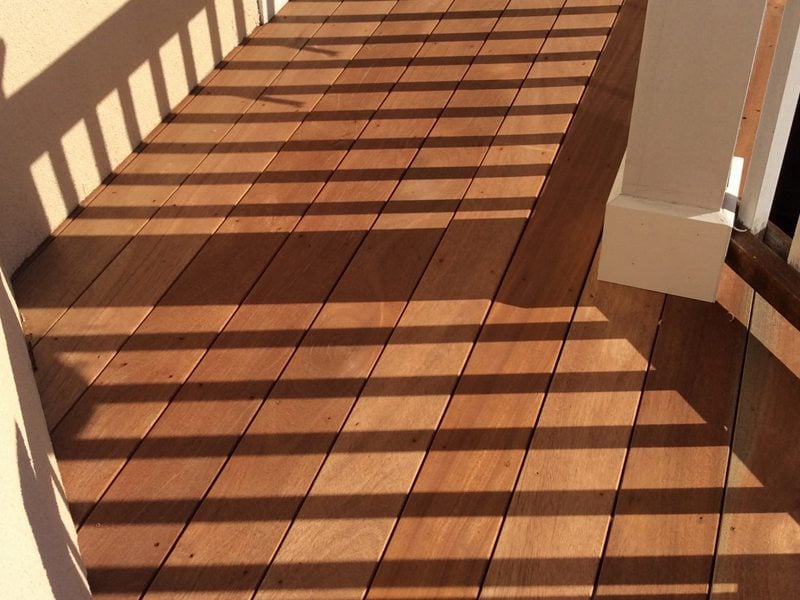 Monk's Method
Over time it is natural for the wooden elements of your home's exterior to begin to deteriorate. So, replacing and repairing your deck is an important part of home maintenance.
To begin the project, all the rotted wood was removed. Then, each piece of replacement mahogany wood was carefully measured and cut. High-quality mahogany floorboards were used throughout the entire deck, making for a strong, and beautiful structure.
In only four days of work our team of carpenters had successfully removed the rotted old portions of deck, and rebuilt a new deck for this Mountain Lakes, NJ home.
Another great project completed by our team at Monk's!
Learn more
More Projects: deck projects Deck Gallery.
If you are considering a deck project for your home we would like the opportunity to tell you why we think we are the best deck contractor in Mountain Lakes, NJ 07046.
To discuss your project and receive a free estimate, call 973-635-7900 today.