Project Info
Location: Madison, NJ
Scope of Work: Deck Repair; Deck Staining
Early snowstorms can cause lots of damage due to fallen trees with added weight causing breakage and even uprooting. During an autumn snowstorm, a tree fell on this backyard deck. Luckily no one was injured, but the deck suffered some damage. Once spring arrived, we had this deck looking as good as new.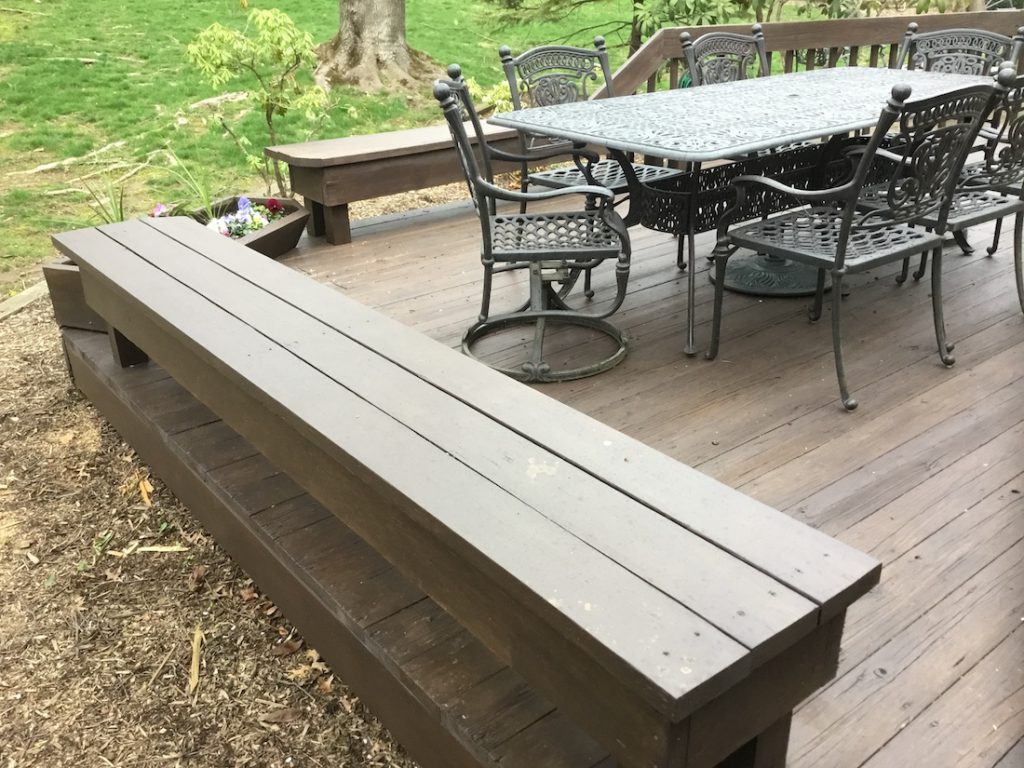 Monk's Method
Once the tree was removed from the back deck, we came over and assessed the deck. We would need to wait until the snow melted to make the repairs, but we provided the homeowners with an estimate. They elected to move forward and we put them on our schedule to come out as soon as the weather permitted.
First, we removed all the damaged decking. We examined the deck again to look for any rot. The carpenters replaced any damaged floorboards. Then the carpenters rebuilt the demolished bench. Then the entire structure was power washed. Once dry, the deck was stained.
In just a couple spring days we were able to undo the damage done by the winter. These homeowners were able to enjoy their outside space all season long.
More Deck Projects
Monk's carpenters can help with all sorts of exterior carpentry repairs. This may include trim replacement, shingle replacement, column wrapping, or railing replacement. We work with wood and composite and will explain to you the benefits and drawbacks of each.
We also can build new exterior structures like porticos, pergolas, and brand new decks, too.
To see some more exterior carpentry projects, visit our photo gallery.
Give us a call at 973-635-7900 to schedule your free estimate and get your project started.