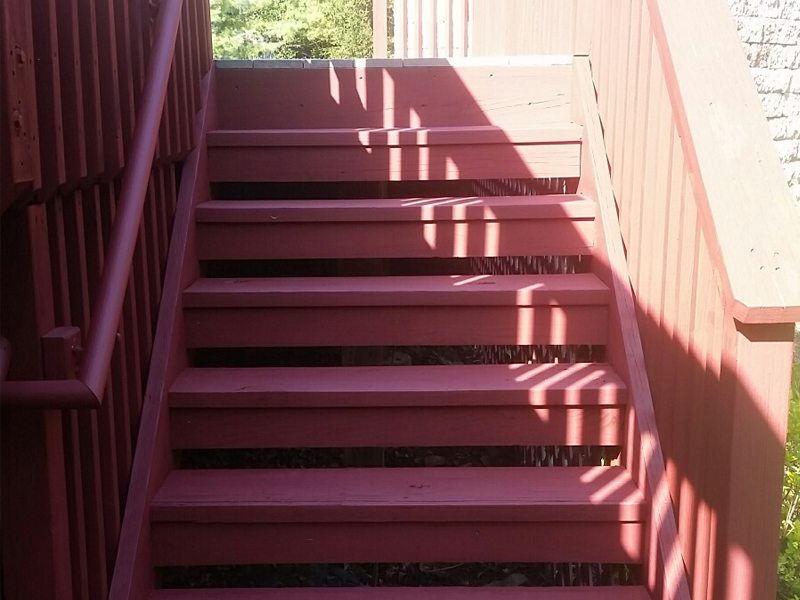 Monk's Method
While on-site our team also replaced the deck's handrails that were detaching from the deck. Our team built new custom handrails made from pressure-treated wood. Pressure-treated lumber is an excellent choice for exterior projects because it is a water-resistant material, meaning it will withstand the constant exposure to the elements much better than many other building materials.
The deck was thoroughly prepped and cleaned to be readied for staining.
Once the deck was prepped all surfaces were treated with two coats of solid stain.
The deck stairs were also detaching from the deck. Our team built a footing and also raised and reattached the stairs.
In only three days this entire project was complete!
Learn more
More Projects: deck projects Deck Gallery.
If you are considering a deck project for your home we would like the opportunity to tell you why we think we are the best deck contractor in Warren, NJ 07059.
To discuss your project and receive a free estimate, call 973-635-7900 today.