Project Info
Location: Florham Park, NJ
Scope of Work: Exterior carpentry and exterior staining
The large wooden deck off the back of this Florham Park, NJ home has hosted family dinners, lazy Spring afternoons, and neighborhood BBQs. It's been a little neglected for the past few years, which can be seen by the warping floorboards and cracked railings.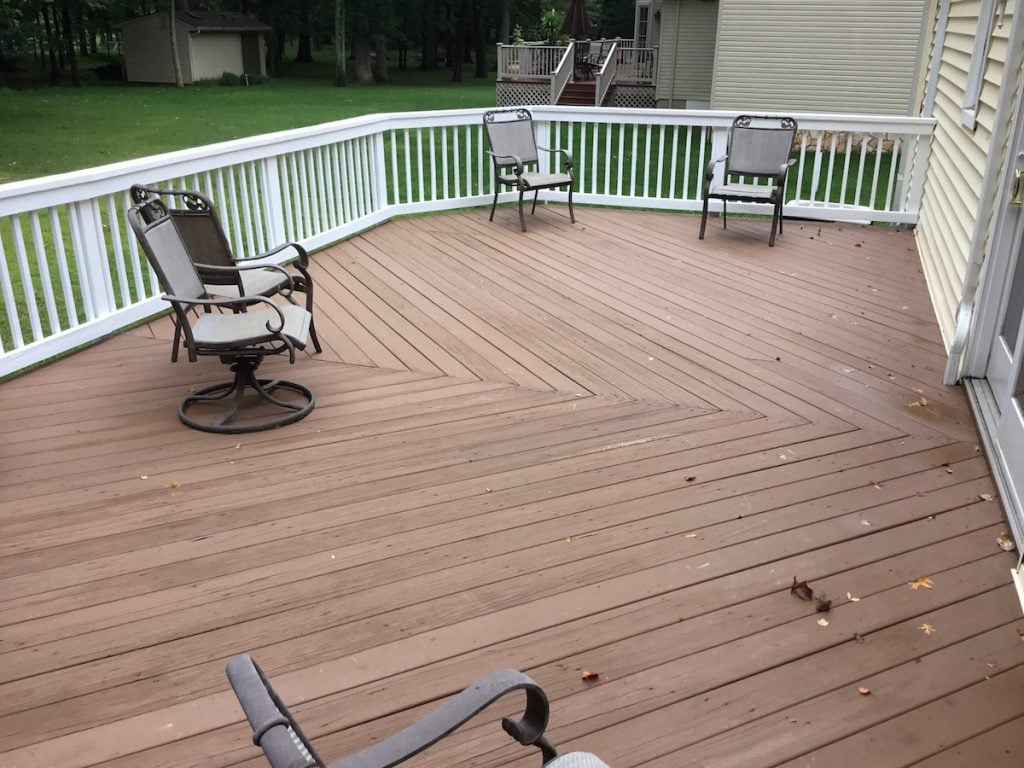 Monk's Method
Our carpenters and painters worked together to get this deck looking great again in time for Summer.
First, our Estimator came to the home to provide a written estimate for the decking work. The Estimator inspected the deck to identify any rotted potions. A few floorboards, handrails and the gate were rotted and would need to be removed.
The carpenters began the project by replacing these rotted portions with new pressure-treated lumber. The carpenters built a new wooden gate to match the existing railing system.
The painters took it from here and sanded and then power washed the deck and railings. You can stain a wooden deck using transparent to solid stain. Painters used a semi-solid brown stain on the floorboards, and painted the railings white using a solid stain.
Now, this deck won't cause tripping or splinters and is summer-ready!
More Deck Projects
Monk's painters and carpenters can help out with any decking needs. We stain decks, refinish decks, reface decks (replace floorboards and railings with composite), and build new decks. You can see some of our completed decking projects at our Deck Gallery.
Please give us a call at 973-635-7900 to schedule a free estimate for your decking project. You'll discuss your project with an Estimator, and receive a written quote on the spot.