Project Info
Location: Warren, NJ
Scope of Work: Deck Resurfacing
This home's exterior had fallen into disrepair. This once grand second-story deck was rotted, peeling, and literally falling apart. The homeowner wanted to rebuild the deck using composite. This way, the new structure would be low maintenance and should last for many years to come.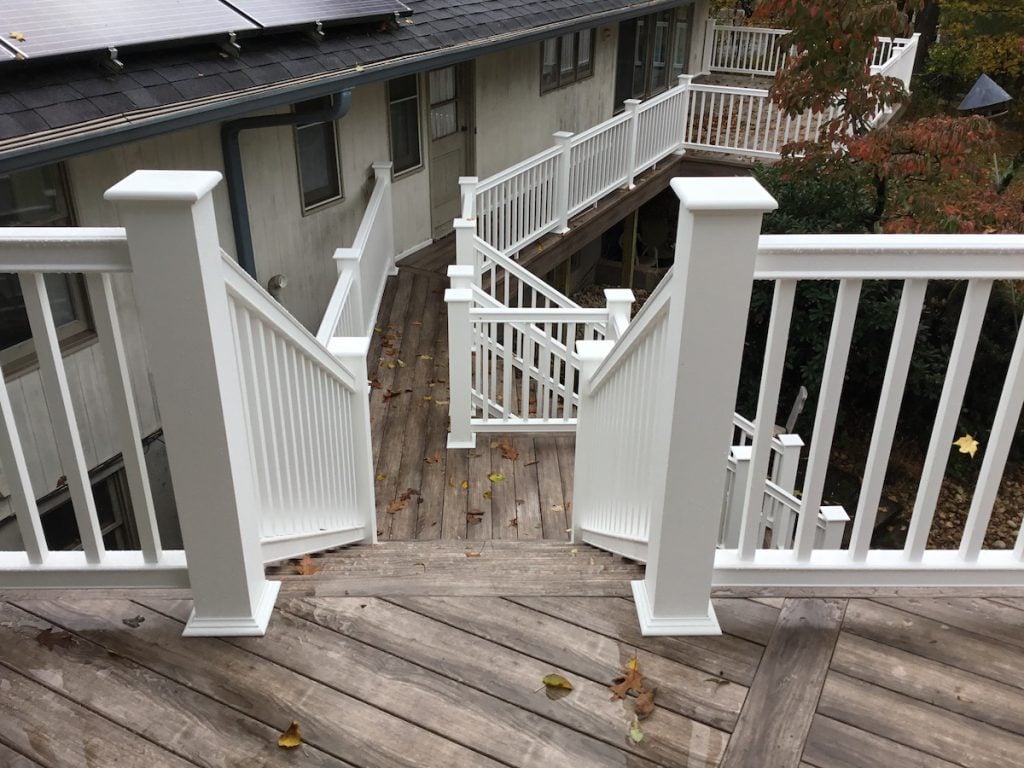 Wrap-Around Deck Refacing Project
The first step in any project is to have one of our Estimators come out and evaluate the project. During this appointment, the Estimator discusses the project and takes detailed measurements. Taking measurements for this project took quite a while. Also, for a deck resurfacing project, the Estimator examines the existing wood frame and posts for any rot. Once he had all the information documented, he was able to provide a quote on the labor portion of the project.
The second step for this wrap-around deck refacing project was to select the composite decking material. Composite decking comes in many shades and colors. The homeowners also needed to select the composite railing system. This was done in our showroom where we have decking samples on display, along with a sales team who is knowledgeable with the different types and brands of the composite.
Once the composite decking and railing had been ordered and delivered by Monk's, the carpenters got to work. Firstly, was demolition. The carpenters removed all of the railings and floorboards. The right side of the deck was already removed before we got there because it had fallen over.
We replaced all the rotted frame pieces or posts with pressure-treated wood. Once the frame was once again sound, then we could install the floorboards.
Rebuilding the Deck
The carpenters began to rebuild the deck using composite decking. the multi-leveled deck was reconstructed using the same footprint. The carpenters installed the railing system once the floorboards and stairs were complete. The railing is also a composite material, which will be low maintenance for the homeowner.
This large wrap-around deck refacing project is now complete. The homeowners can safely take enjoy their backyard from various vantage points on their new deck.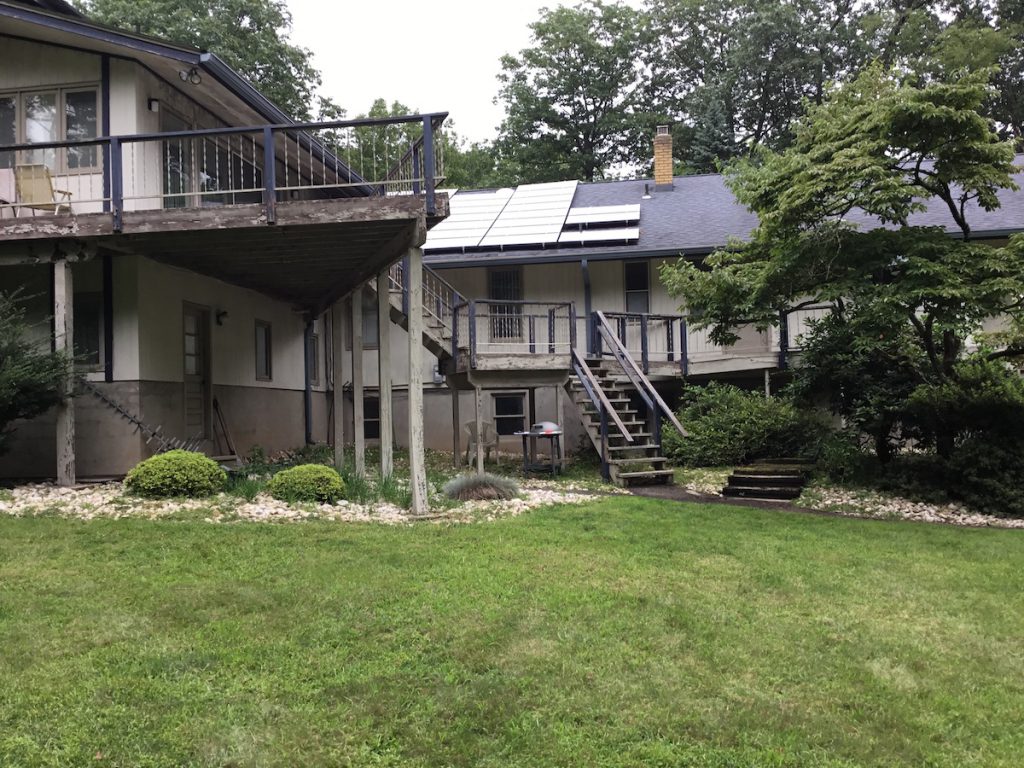 Ready to learn how Monk's can help you?
Contact us for your free, no obligation consultation and estimate.
Call the office at 973-635-7900 OR