Project Info
Location: Madison, NJ
Scope of Work: Zuri Decking Reface
Fading and weathering are a few signs it's time to reface or replace your deck, which was exactly the case for these Madison homeowners. Keeping the existing layout, we refaced the entire deck with a composite decking. We replaced all of the rotting areas, refaced it with Zuri decking and added a railing to the second set of stairs.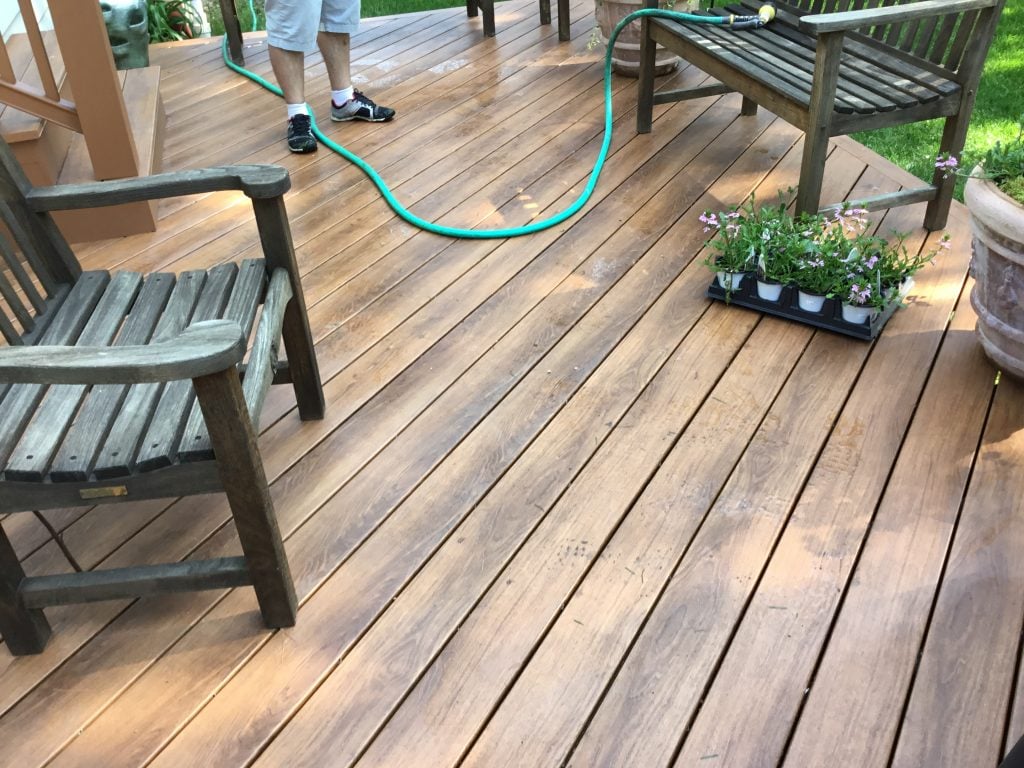 Monk's Method
Starting from scratch we were able to make the structure safer and install a second railing for additional support. The previous deck was a dark mahogany color, which truly emphasized the wear and tear and exposed rotting areas. We replaced it with a lighter decking to brighten the area and give it a clean, sleek look.
The first step in refacing a deck is to remove all of the decking and inspect the joists and beams for rot. Next, we fix the structure by replacing the rotted areas and refacing with Zuri decking. These customers purchased the material through our showroom in Morristown, where we also have other brands of decking to choose from.
With a brand new deck, you want to make sure to take care of it. The good thing about Zuri decking, which is a composite decking, is not only does it require less cleaning and maintenance, it also lasts longer than pressure-treated wood.
Call 973-635-7900 for Monk's to reface your deck today!
Zuri Deck Refacing by Monk's
We've been doing exterior projects for local New Jersey homes since 2007. If you are considering a deck project for your home, please visit the Deck Gallery for examples of our work.
Additionally, we offer exterior painting, carpentry, flooring and kitchen and bath remodels. Any home update you need, Monk's can help.
Call us at 973-635-7900 to schedule an estimate for your home project today.