Project Info
Location: Randolph, NJ
Scope of Work: Window Replacement
The bay window off the side of this home in Randolph, NJ was not in good condition. The main picture window had a broken seal, and the trim was starting to rot. The homeowners enjoyed the light that the large window provided, but they didn't want to rebuild the current structure. Instead, they opted for a new bow window.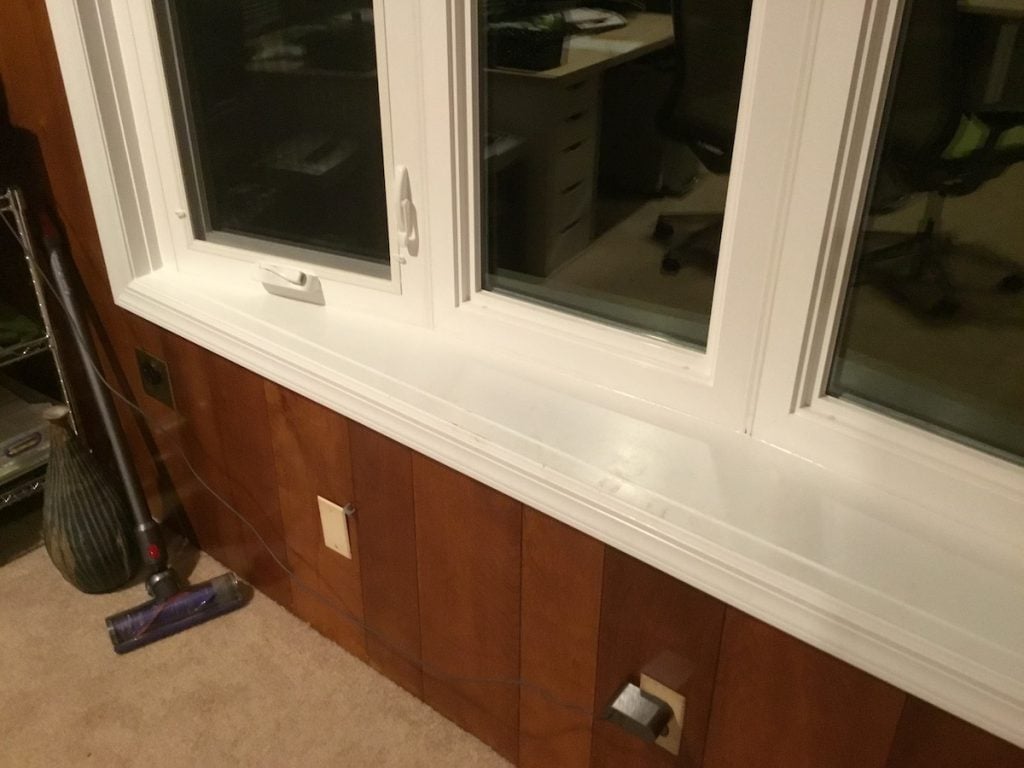 Bow Window Installation
The current bay window had a small leak in the picture pane. The window's roof was damaged, as well as the trim around the picture window. While the homeowners enjoyed the light that the bay window provided, they were tired of the maintenance required for this cantilevered window unit.
One of Monk's window specialists recommended a bow window instead. A bow window wouldn't require the same exterior protrusion, making it less susceptible to leaks and water damage. Inside the home, a smaller shelf area is present.
We began by carefully removing the existing bay window. Then the bow window was installed. Since the new window was smaller, the carpenter patched the exterior siding. The new window was then primed and painted.
This new bow window will welcome in the sun without any maintenance headaches.
Ready to learn how Monk's can help you?
Contact us for your free, no obligation consultation and estimate.
Call the office at 973-635-7900 OR