Project Info
Location: Lake Hiawatha, NJ
Scope of Work: Entry door replacement
In one day we replaced the front entry door of this home in Lake Hiawatha, NJ. A front door replacement is a fast project that can improve the appearance or energy-efficiency of your home.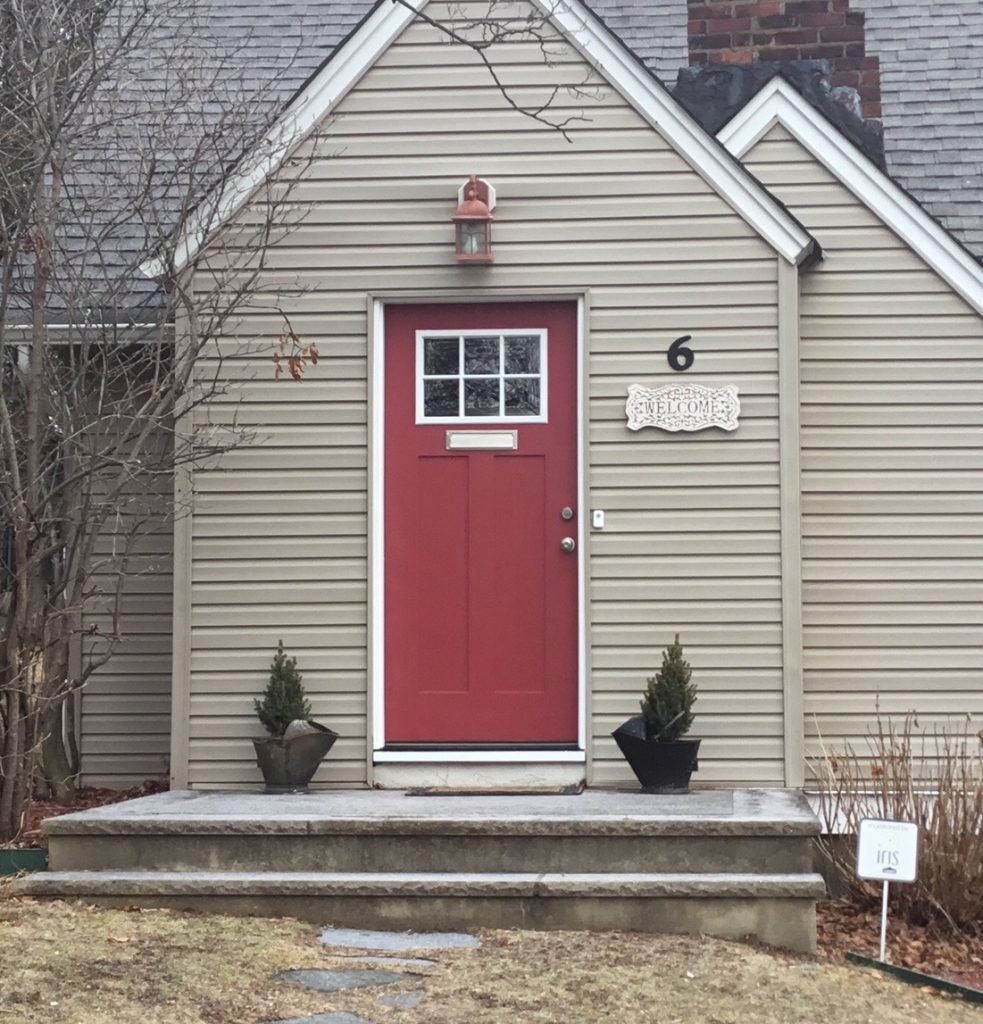 Entry Door in Parsippany, NJ
Since Monk's is a full-service home improvement provider, we were able to offer a turn-key solution for these homeowners. Firstly, the Estimator came to the home to discuss the project. While he was there he took measurements for the new front door.
The homeowner popped into our showroom in Morristown, where they selected their new front door. We have door and window specialists on staff to help you select the right material and type of door for your home. The homeowner decided on a red door. This would give the home lots of curb appeal with a pretty pop of color that nicely contrasts the beige siding. Additionally, a red door traditionally means "welcome". The homeowners' required a door slot as well as some windows at the top of the door. This would provide natural light, without sacrificing privacy.
Once the new door arrived, it was just a matter of hours until the new red door in Parsippany was installed. In addition to being an attractive upgrade, the newly installed door is much more energy efficient. It has stopped the drafts and will lower the bills.