Project Info
Location: Livingston, NJ
Scope of Work: New construction windows
This two-story Livingston, NJ home was perched up high overlooking the land nearby. The home featured standard double-hung windows throughout its top floor. The homeowner wanted to take advantage of her home's location by installing new picture windows in two bedrooms. This way she could enjoy the views from multiple directions.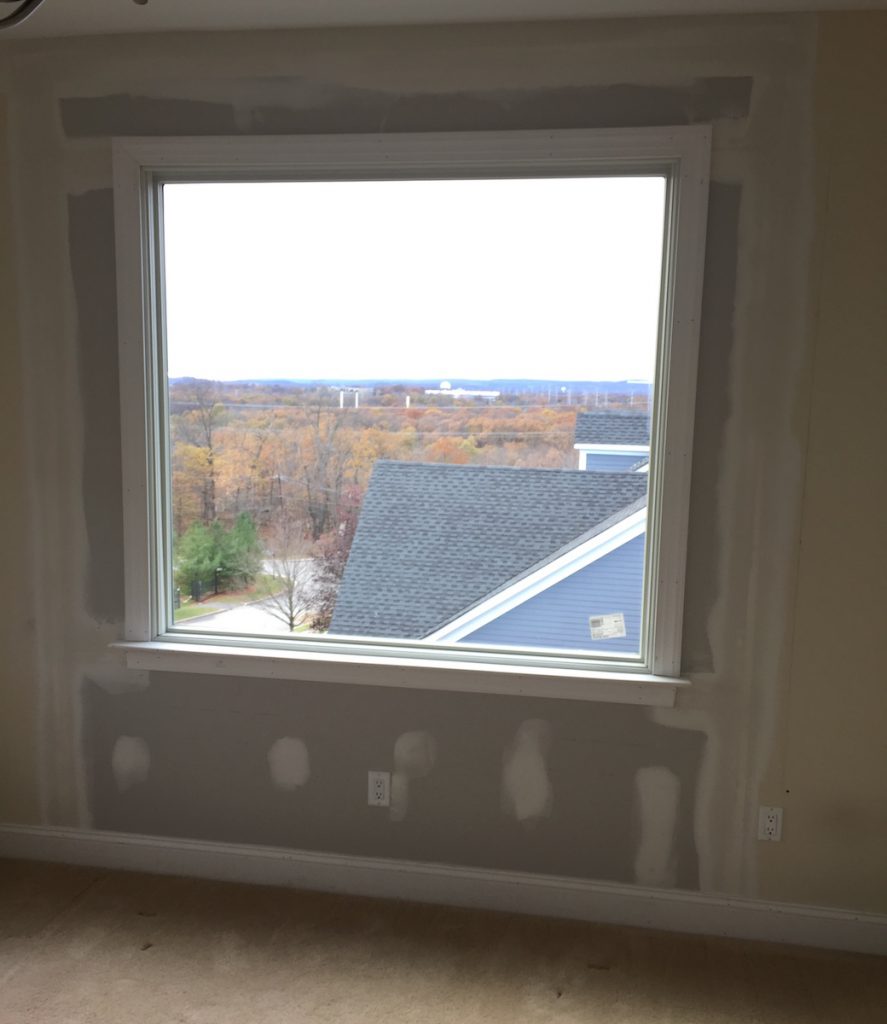 New Construction Picture Windows
We were able to add views to two bedrooms in a couple easy steps. First, we came to the home and took a look at both rooms, inside and out. Together with the homeowner, we taped an outline for the new picture windows and took measurements. The homeowner selected two windows from our Morristown showroom. We ordered them and delivered them to her home.
Our carpenters then got to work cutting the openings for the new picture windows. The window frames were built and the area was re-insulated. Working carefully both inside and outside the home, we installed the new picture windows. The carpenters patched up the siding on the home's exterior. Inside, we trimmed the windows to match the existing trim in the bedrooms.
Lastly, our painters came in and matched up the walls with the existing paint color. They primed and painted the new interior trim. Additionally, new exterior siding was primed and painted.
Now this homeowner and her guests can enjoy the views from multiple bedrooms.