Project Info
Location: Boonton, NJ
Scope of Work: New Construction Doors
These homeowners were looking to replace sliders with french doors in their kitchen. The current sliders were draughty and made sitting at the kitchen table uncomfortable during extreme weather. We replaced the doors and created a larger opening to allow in more light.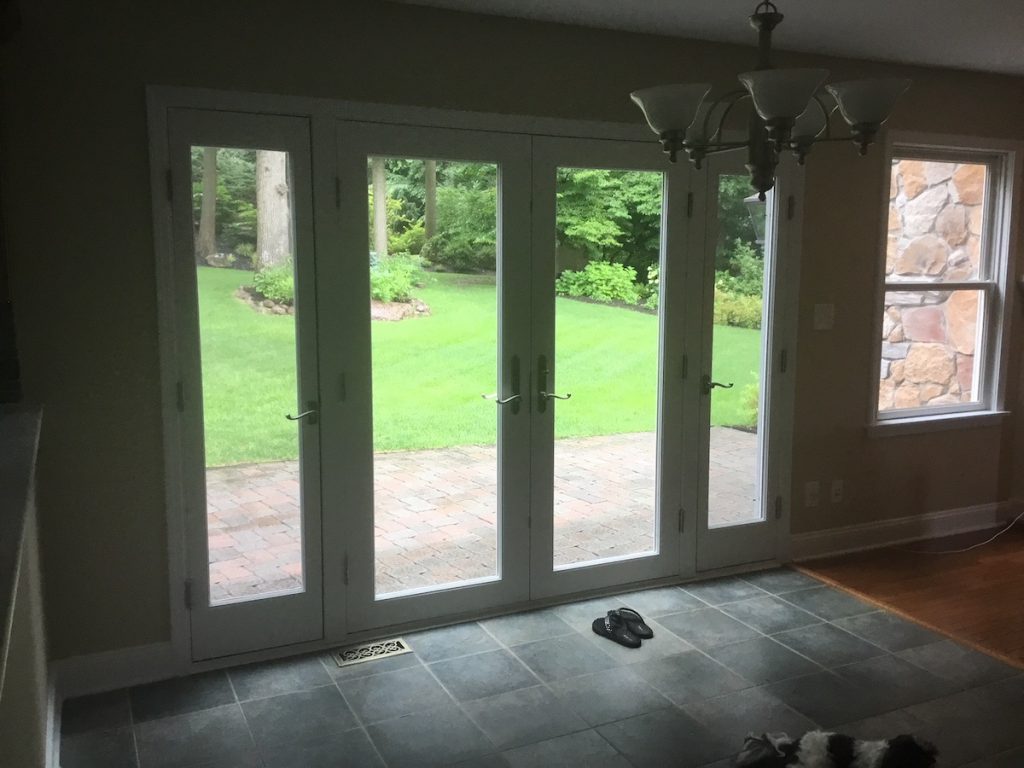 Replacing Sliders with French Doors
A bright kitchen is a sought-after feature in any home. That's why many kitchens feature lots of windows, and oftentimes, glass doors leading to the backyard. This kitchen had both, but because of the trees and direction that the back of the home faced, the homeowners wanted even more opportunity for natural light. They wanted to replace the standard sized sliders with french doors. However, they also wanted to add side lights to flank the french doors. These sidelights would actually function like narrow doors, swinging inward to allow for airflow.
Once the doors were on site, our carpenters got to work. First, they removed the existing doors. Then, they opened up the back of the home to make space wide enough for the new set of french doors. This involved cutting siding, as well as a stone facade around the foundation of the home. The carpenters framed the new doorway. Then they installed the french doors and sidelights.
Now, this kitchen is brighter and more energy-efficient. Plus, the homeowners now have better access to their patio and backyard.
Ready to learn how Monk's can help you?
Contact us for your free, no obligation consultation and estimate.
Call the office at 973-635-7900 OR