Project Info
Location: Basking Ridge, NJ
Scope of Work: Azek Trim Repair, Exterior Carpentry
Three tall corners of this Basking Ridge, NJ home had severely rotted and deteriorated due to constant exposure to the elements. Our team at Monk's arrived on the job and rebuilt the corners out of AZEK. While on site our team also replaced other various areas of the exterior trim.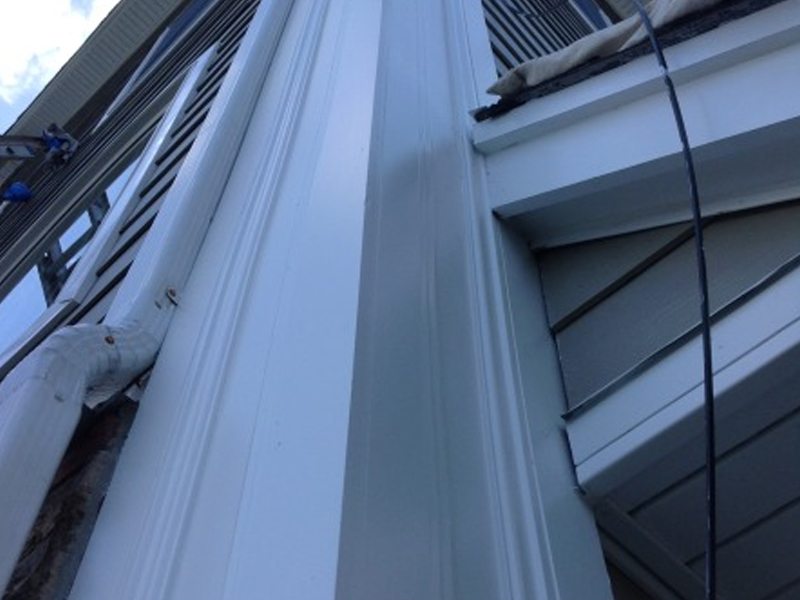 Monk's Method
To begin this project our team carefully inspected the home's exterior. Upon inspection, it was determined that three tall corners of the home would need to be removed and replaced. Various other areas of trim around the windows were also deemed in need of replacement. Our team opted to rebuild the rotten trim out of AZEK. AZEK is a great choice for exterior projects because it is a moisture-resistant material. Each piece was carefully measured and built to match the previously existing carpentry work. Once the new pieces were measured and cut they were carefully installed. After only two days of work, our team had repaired the exterior trim of this Basking Ridge, NJ home.
Learn more
Other Types of Work: Portico installation, Azek window trim replacement.
For more about the benefits of using AZEK window trim, please see this Basking Ridge carpentry project we completed.
To discuss your project and receive a free estimate, call 973-635-7900 today.