Project Info
Location: Boonton, NJ
Scope of Work: Exterior carpentry, exterior painting
This is located in a beautiful wooded area. The homeowners enjoy watching the wildlife from their covered back deck. However, they did not enjoy being bitten by mosquitos every time they were outside. They called us to create a screened in porch so they could be outside without having to worry about insects.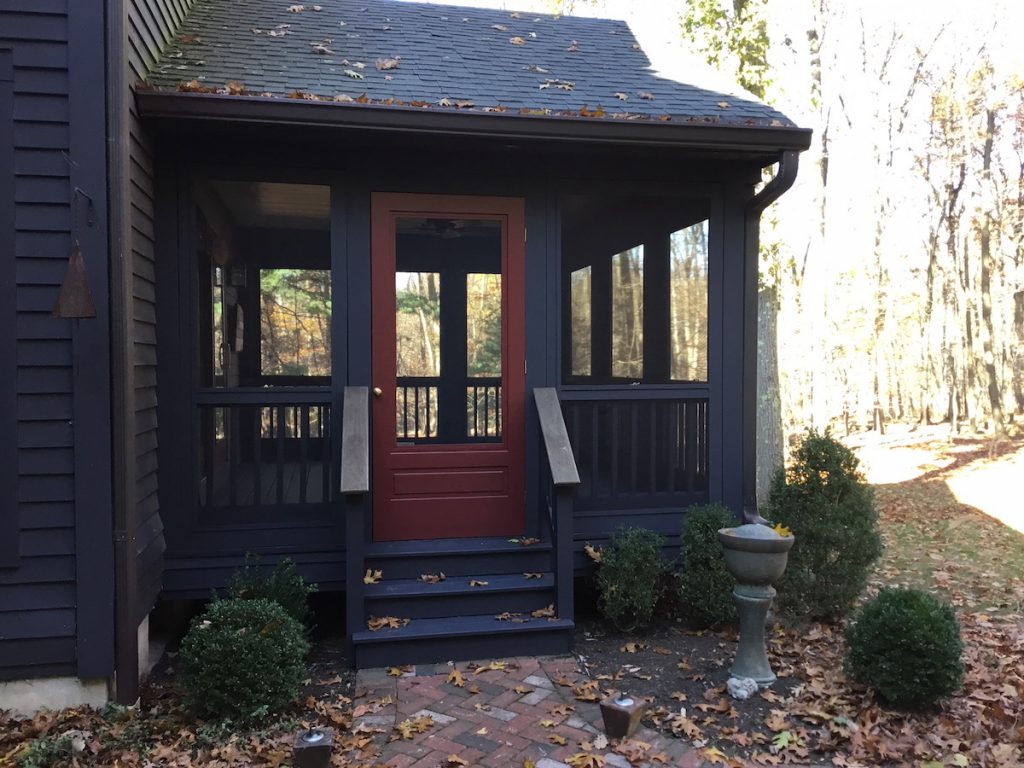 Screened In Porch
Since a covered back porch already existed, this was a fast project. We left the existing railings and mahogany decking.
The carpenters custom built frames for the new screen panels. The panels were screened and installed. Additionally, we added a pretty screen door. This door can be locked from the inside. Now that the porch is fully secured, no little critters can come in and make a mess.
Finally, we painted the structure. All the new wood was primed and painted black to match the home. The existing steps and banister were painted as well. The screen door was given a deep red color. This matches the accent color of the home.
In just a couple of days, this project was complete. Now, this new screened-in porch can be enjoyed any time of day without worrying about mosquito bites.
Ready to learn how Monk's can help you?
Contact us for your free, no obligation consultation and estimate.
Call the office at 973-635-7900 OR