Project info
Location: Madison, NJ
Scope of Work: Exterior carpentry
Most homes were constructed with wood trim. When hardwoods were used, the trim was durable and able to withstand moisture and sun. However, as hardwoods became more scarce and more expensive, builders replaced them with soft pine. Pine trim tends to splinter and is not nearly as moisture resistant.
We replaced a few rotting pine boards with composite to prevent further water damage.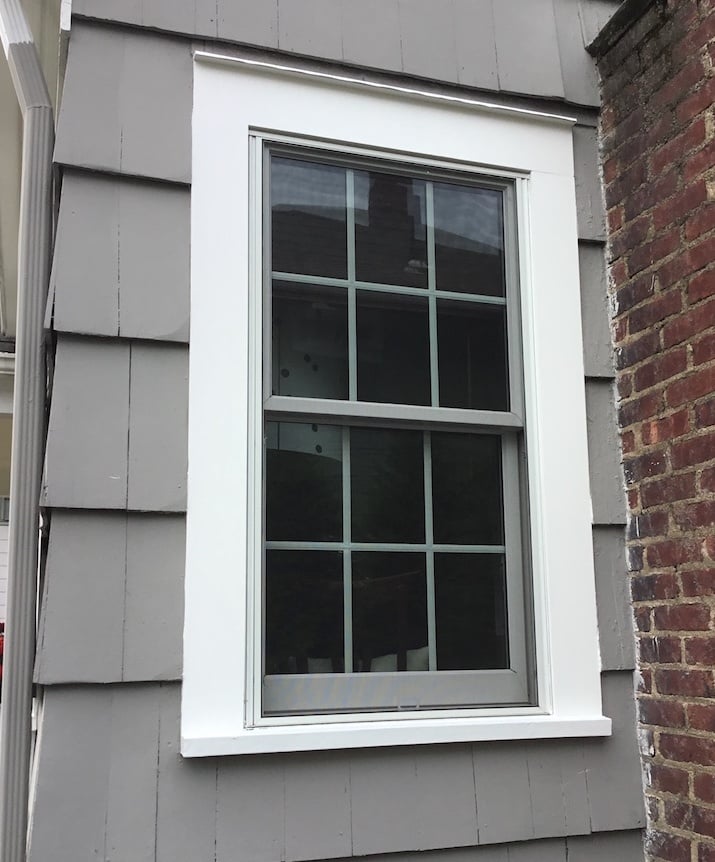 Monk's Method
This was a quick carpentry and painting project that only required one day to complete.
First, the carpenters removed the pieces of trim that were rotting. There were rotted portions along the bottom of the sliding glass doors. In addition, a few windows had rotted portions of trim. Then, Azek composite trim pieces were cut to fit. The carpenters installed the new composite trim boards.
They finished off the project by painting the new composite boards, along with the adjacent existing wood trim.
While this was a small project, it was smart for these homeowners to deal with the problem early. Had they waited to address it later, there would likely be more extensive damage to the surrounding trim and shingles. Their quick attention likely saved them money in the long term.
Here is another project where we replaced bay window trim with AZEK.
More Exterior Carpentry Projects
Wondering if some of your trim is beginning to rot? We will provide a free, on-site estimate where we inspect the exterior of your home. We can identify trouble areas and cost out what would be required to fix the problem.
For more exterior carpentry and trim replacement projects, you can visit our exterior carpentry gallery.
Please give us a call at 973-635-7900 to schedule a free estimate for your exterior carpentry project. You'll discuss your project with an Estimator, and receive a written quote on the spot.